Register for *SPECIAL* Avalanche Intro & Refresher Workshop at Arctic Valley Ski Area:
Sunday, January 8, 2017, 8:30am-4:30pm
Register for Avalanche Intro & Refresher Workshops at the Eagle River Nature Center:
Sunday, November 6, 2016: 9am-1pm
Friday, December 30, 2016: 10am-2pm
The avalanche information program for 2016-17 will begin as soon as Chugach State Park has sufficient snow for reasonable backcountry travel by ski.  In the meantime, stay tuned to our social media (Instagram & Facebook) for intermittent updates.
Anchorage Avalanche Center mission: increase the safety, awareness, and recreational enjoyment of visitors to Anchorage's backyard mountain playground (Chugach State Park) through avalanche advisories, backcountry observations, accident investigations, winter backcountry education, and community events.

Anchorage Avalanche Center vision: comprehensive avalanche information and education for backcountry recreation in Chugach State Park.
2015-16 Season Accomplishments:
34 avalanche advisories (every weekend December-April & additional danger updates)
65+ backcountry observations
Avalanche education for 1,000+ middle and high school students
Avalanche workshops for 100+ individuals
19 radio snow reports (weekly December-April) aired on eleven stations statewide
2 pre-recorded & 1 live television appearance on avalanche conditions & education
We need your support to build the Anchorage Avalanche Center into a sustainable institution for our local mountain community (please click here to become a member and donate)!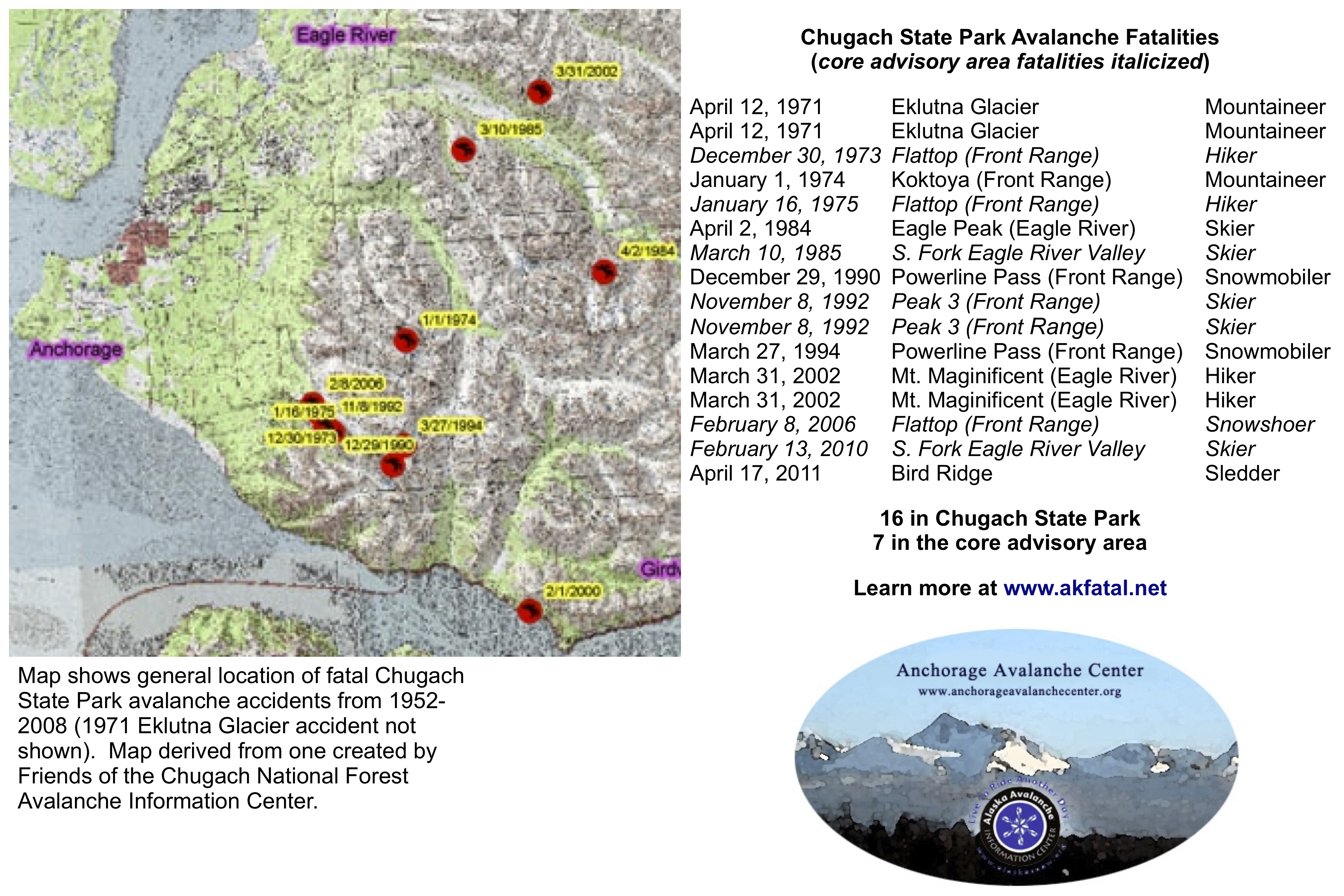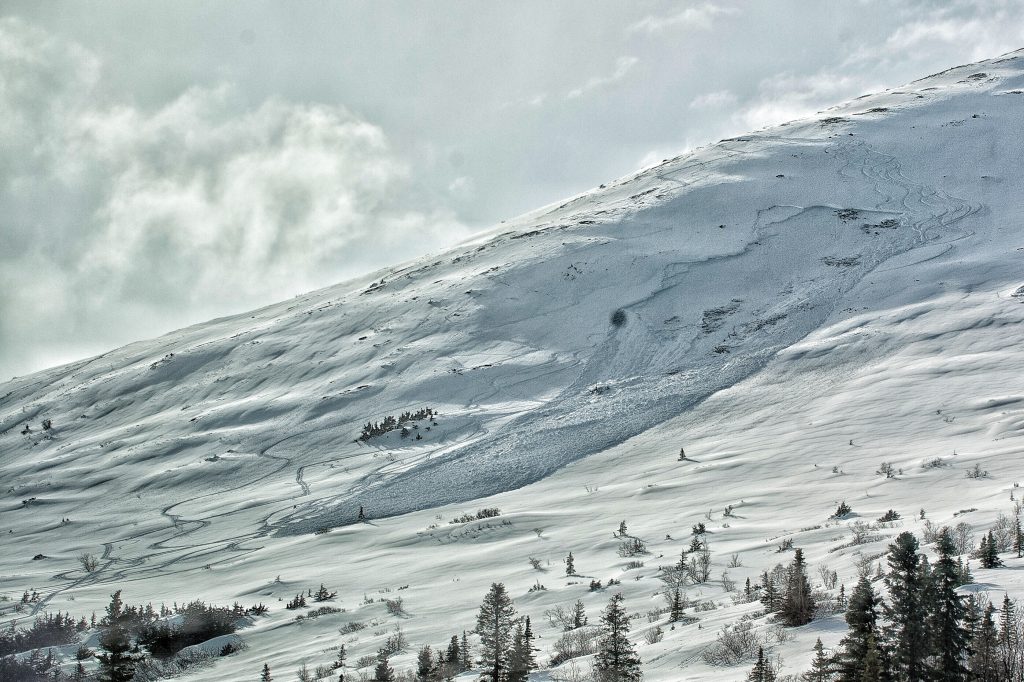 Three people were caught and carried by this avalanche that occurred on 3/20/16 just above the South Fork Eagle River trailhead near Hunter Pass (photo by Suzie Mauro, edited by AAC).

Win prizes for quality observations!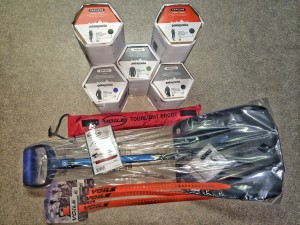 Thanks to generous support from Patagonia, Black Diamond, Voile, and Gu prizes were awarded for the best Chugach State Park snow, weather, and avalanche observations of the 2015-16 season!
This incentive program will continue for the 2016-17 season!  Submit your observations via the observations page, email, or via Facebook as often as possible.  You don't have to be a snow nerd; quality photos and conditions reports are as valuable as snowpits!
Know Before You Go!
Whether you're out to shred fresh pow, climb ice, fat bike alpine trails, snowshoe, or winter hike in the high country; be mindful of snow conditions and avalanche danger!
Taking a ride in an avalanche is brutal, if not fatal. If you aren't already "avy savvy," or need to brush up on your avalanche assessment skills, check AlaskaSnow.org for statewide education and training opportunities near you!