Observations – Wednesday, January 8 – Arctic Valley
Obvious signs of instability:
Weather:
Generally light SE winds with some moderate gusts
Cloudy skies with some very light snow at times
Temps in the 20s
Surface conditions:
The good: supportable wind board and pockets of square powder (surface facets)
The bad: breakable wind board
Snowpack discussion:
A few collapses in areas like this while climbing out of the NW Gordon Lyon bowl: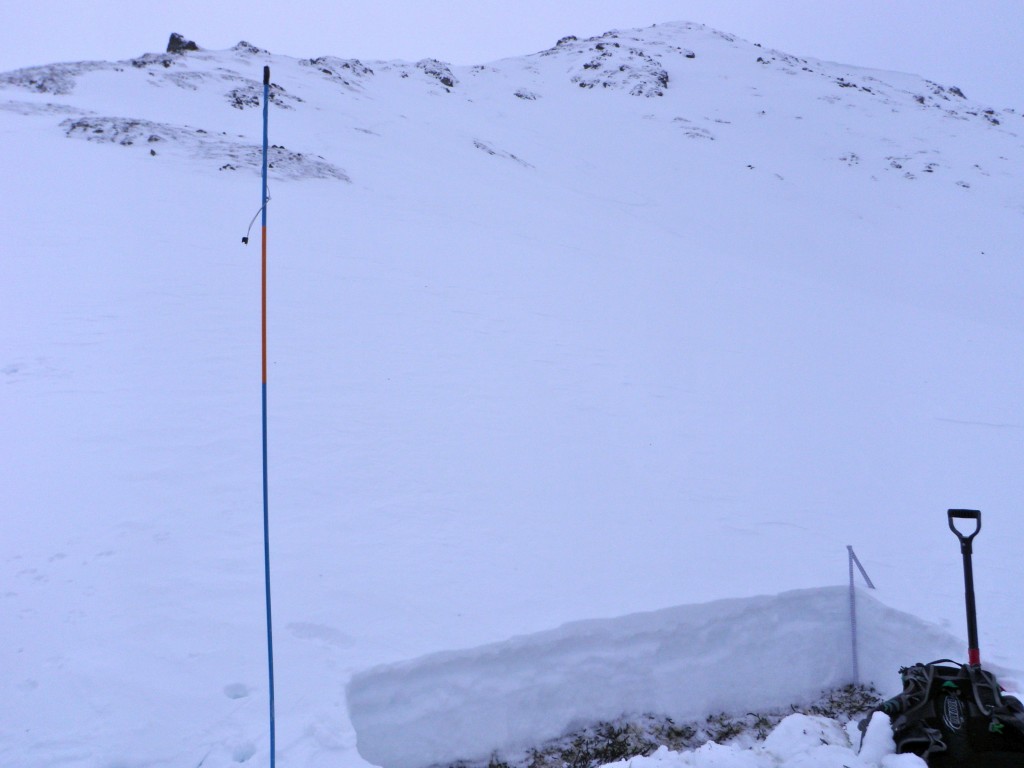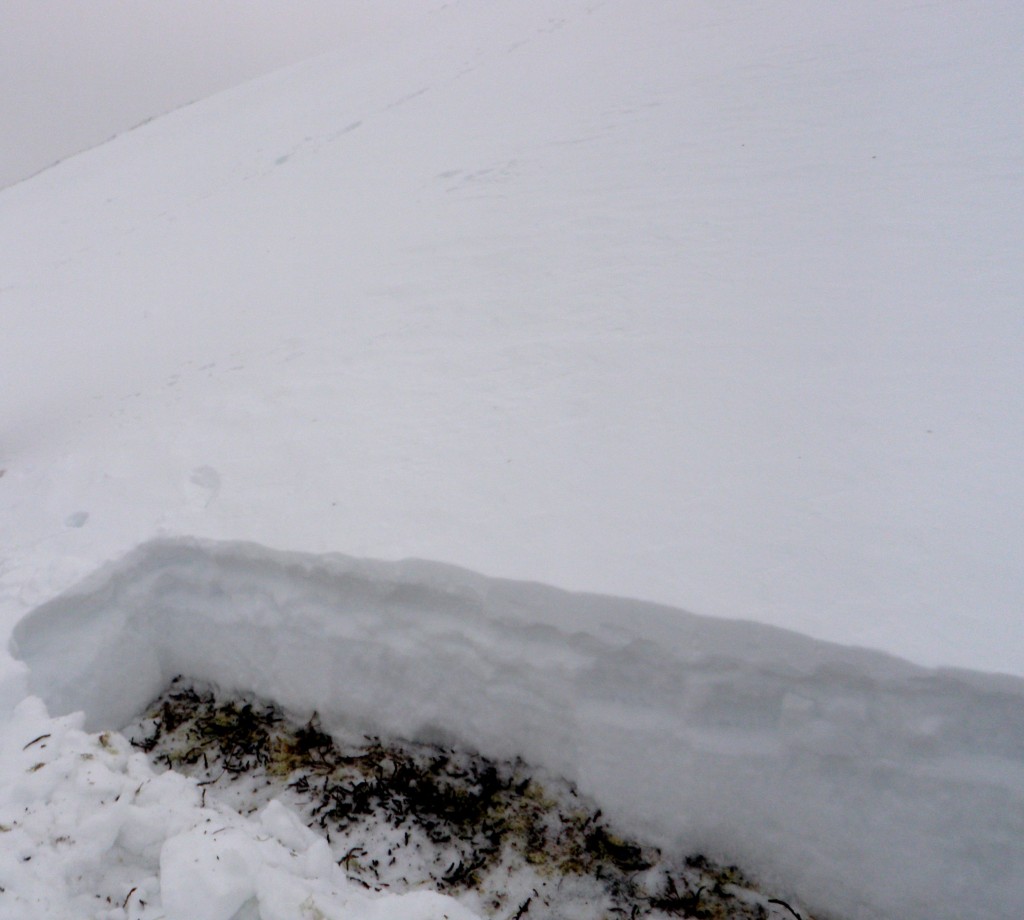 The above snowpack profiled and assessed: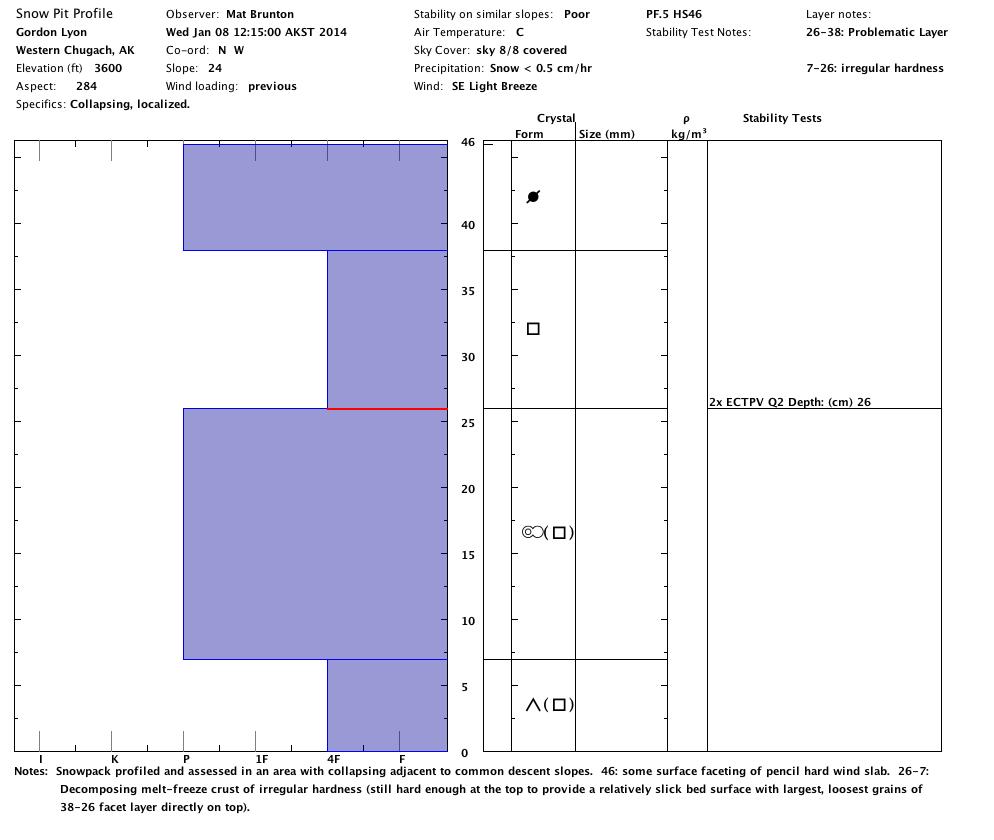 Two ECTs failed with propagation on isolation (the second is pictured below):
The weak interface (bottom of facet layer on top of decomposing melt-freeze crust):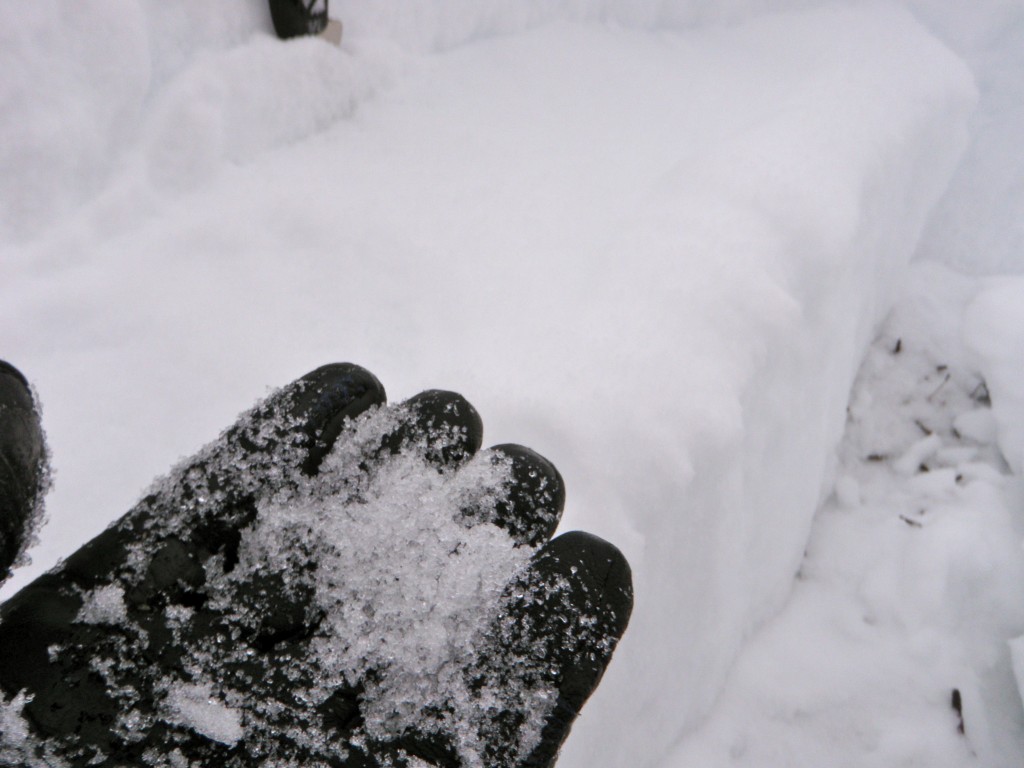 Peak 4 on Tuesday: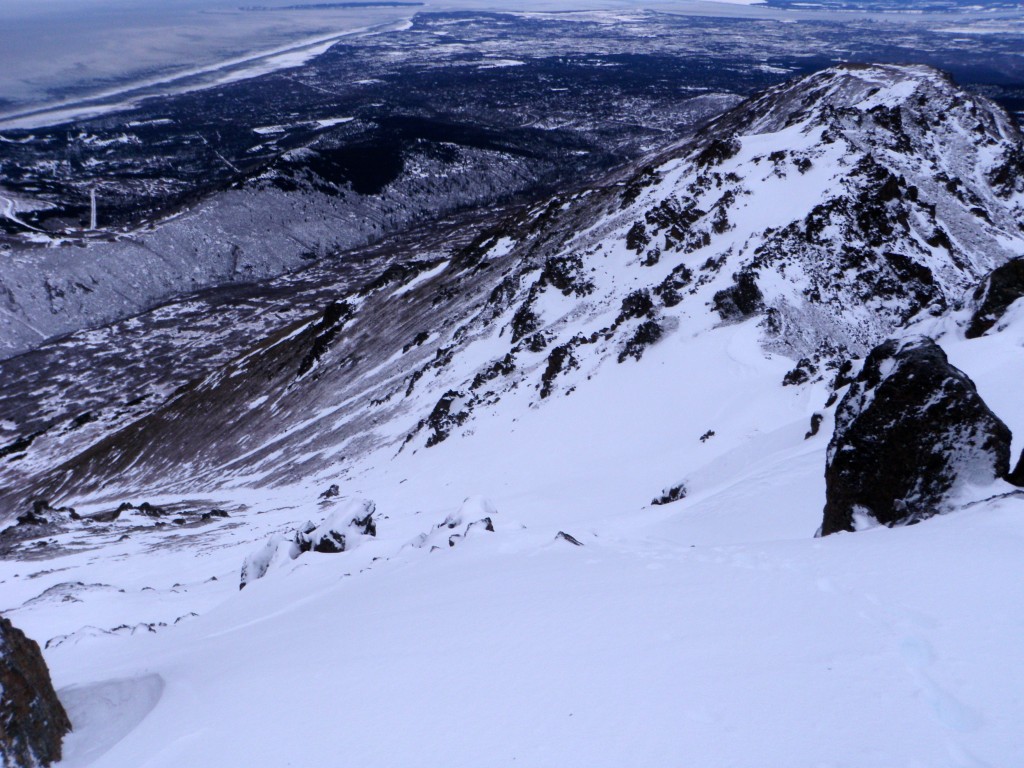 Avalanche Outlook for Thursday and Friday:
The avalanche danger is expected to be moderate, but terrain choices should be approached and the snowpack assessed as if it were considerable (click links to view complete danger scale).  Of the three elements that comprise a danger rating, two are moderate (likelihood of avalanches, avalanche size & distribution) and one is considerable (travel advice).
The wind slab and persistent slab problems linger and are expected to be the most pronounced west to north aspects (click links for more information on these types of problems and how to manage them).
Terrain management and safe travel protocols are mandatory for managing risk and mitigating consequences.  Identify relatively "safe" spots, have an escape plan, avoid terrain traps, ski one at a time while keeping a close on on your descending partner, etc.