Saturday & Sunday:

Click here to view the complete danger scale
The avalanche danger is expected to remain at low through the weekend, although it will likely increase more than it has the past two and a half weeks due to warmer temps and stronger winds.  Some very light snow is possible through the weekend, but this shouldn't affect the danger much.
Concerns: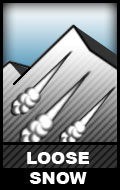 Click here to learn more about this type of problem and how to manage it
Extensive faceting of surface and near surface snow has occurred on shaded, northerly aspects over the past two and a half weeks of clear, dry weather.  What used to be pockets of relatively stout windboard and crusts on such northerly aspects have, in some areas, faceted to such a degree that the dense snow they once consisted of is now sluff-able.  That being said, snow on steep northerly terrain that has remained relatively unmolested by wind, sun, and warmth is sluffing readily.  Although it's light and low volume, keep terrain consequences in mind and don't let it catch you off guard.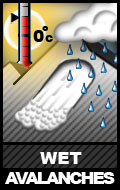 Click here to learn more about this type of problem and how to manage it
Although temperatures will be warmer, not much sunshine is expected; this may result in a slight increase in wet avalanche danger from what we've been experiencing the past couple weeks, but the difference will be marginal.  Watch for moistening snow becoming wetter, heavier, and less stable later in the day.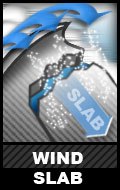 Click here to learn more about this type of problem and how to manage it
Moderate to strong winds blew across Chugach State Park Friday, and moderate winds are possible through the weekend at higher elevations, but there's not much loose snow available for transport and what loose snow remains shouldn't be affected much from forecast wind direction.  Nonetheless, pay attention to wind slab clues like hollow snow (denser, harder wind-packed slab on top of looser, weaker snow), cracking, and areas that look more heavily loaded – especially if that loading appears recent.
Extended outlook:
Sunday night through Monday, things will change.  Heavier, more significant snowfall is expected.  The avalanche danger is expected to rise to moderate, possibly considerable in the upper elevations depending on how this incoming storm plays out.  See below for further information.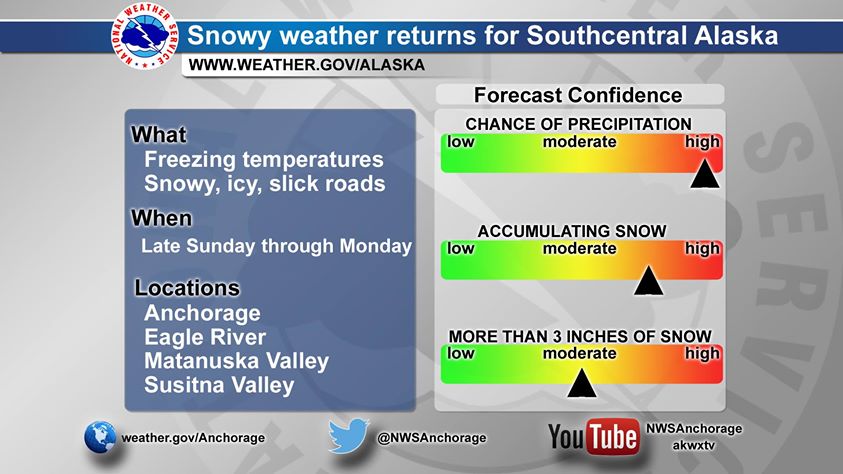 Synopsis:
The large and persistent area of high pressure that has been providing Southcentral with nearly three weeks of epic riding conditions will finally break down this weekend; a large area of low pressure is pushing its way into Southcentral and will begin to impact the advisory area.  Through Saturday, most of the precipitation from the system will be focused on the Prince William Sound side of the mountains; the Front Range and Eagle River area Chugach will see typical downslope/drying conditions with strong SE winds.  As the low center begins to move away and the SE flow shuts off, light snow will begin to develop over the Front Range/Anchorage area by late Sunday.  At the same time, an upper level low will drop down out of Northern AK bringing a better shot of snow to the advisory area by Monday morning through Tuesday morning accompanied by colder temperatures.
Mountain Weather Forecast for the Front Range & Eagle River area Chugach: 
Cloud cover will increase late in the day on Thursday and winds will begin to pick up out of the SE through the day on Friday with gusts up to 30-40 mph possible at ridge top locations (e.g. Peak 3, North Bowl, Harp, etc.).  Winds will decrease Saturday as skies remain overcast.  On/off light snow develops over the advisory area by late Saturday-early Sunday but will result in little accumulation.  Heavier snow develops by Monday morning as cold air is ushered into the area, dropping temperatures into the single digits by Tuesday morning.  Total accumulation in the advisory area will be around 4-6 inches of light, blower powder.  Skies look to clear some by the end of the day Tuesday.
Future Avalanche Concerns: 
With the past three weeks of clear weather, a variety of snow conditions have developed on the Front Range & Eagle River area Chugach mountains.  Pockets of intact surface hoar exist in many areas across Chugach State Park (Northern Turnagain Arm to the Knik River) in more sheltered (from wind and sun) areas – primarily northerly aspects in the mid to upper elevations and tree/brush protected zones in the lower elevations.  Extensive near surface faceting has also occurred in many areas – again, primarily on northerly aspects.  This faceted snow will be most dangerous, once it's buried, where it exists in thinner layers on top of harder old snow (windboard and crusts).
South, west, and east aspects are hosting a variety of crusts (old melt-freeze from Jan and Feb, new melt-freeze, radiation recrystallization, sun, wind, etc.).
New snow will take time to bond to the variety of existing snow surfaces – from crusts, to facets, to surface hoar.  Wind Friday-Saturday may mitigate the surface hoar issue to some degree, but it will be important to keep this particularly dangerous weak layer in mind once we receive new snow.  Being mindful of the distribution of faceted layers and slicker crusts will be important as well.
Forecast new snow isn't expected to be accompanied by strong wind, which should minimize wind slab problems.