Weekend Avalanche Outlook
Heightened avalanche conditions in Chugach State Park.  Evaluate snow and terrain carefully.  Identify features of concern.
Wind slab avalanche danger exists above 2500′; primarily in the upper elevations near peaks, along ridges and gully sidewalls on leeward and cross-loaded terrain (from strong predominantly SE winds this week that are forecast to continue through Saturday).  Winds slabs that may possibly be triggered are expected to be touchy to stubborn and D1-D2 in size.
Wind slab layers in the snowpack are varied and numerous with typical Chugach State Park spatial variability.  Slabs may fail at faceted interfaces between wind packed layers, or near the ground on basal facets and depth hoar.
Peak 4 snowpit 12/18/15, west aspect (266), 4120′, ~65cm height of snow, 31 degree slope, CTV basal facets twice, ECTP12 Q2 basal facets: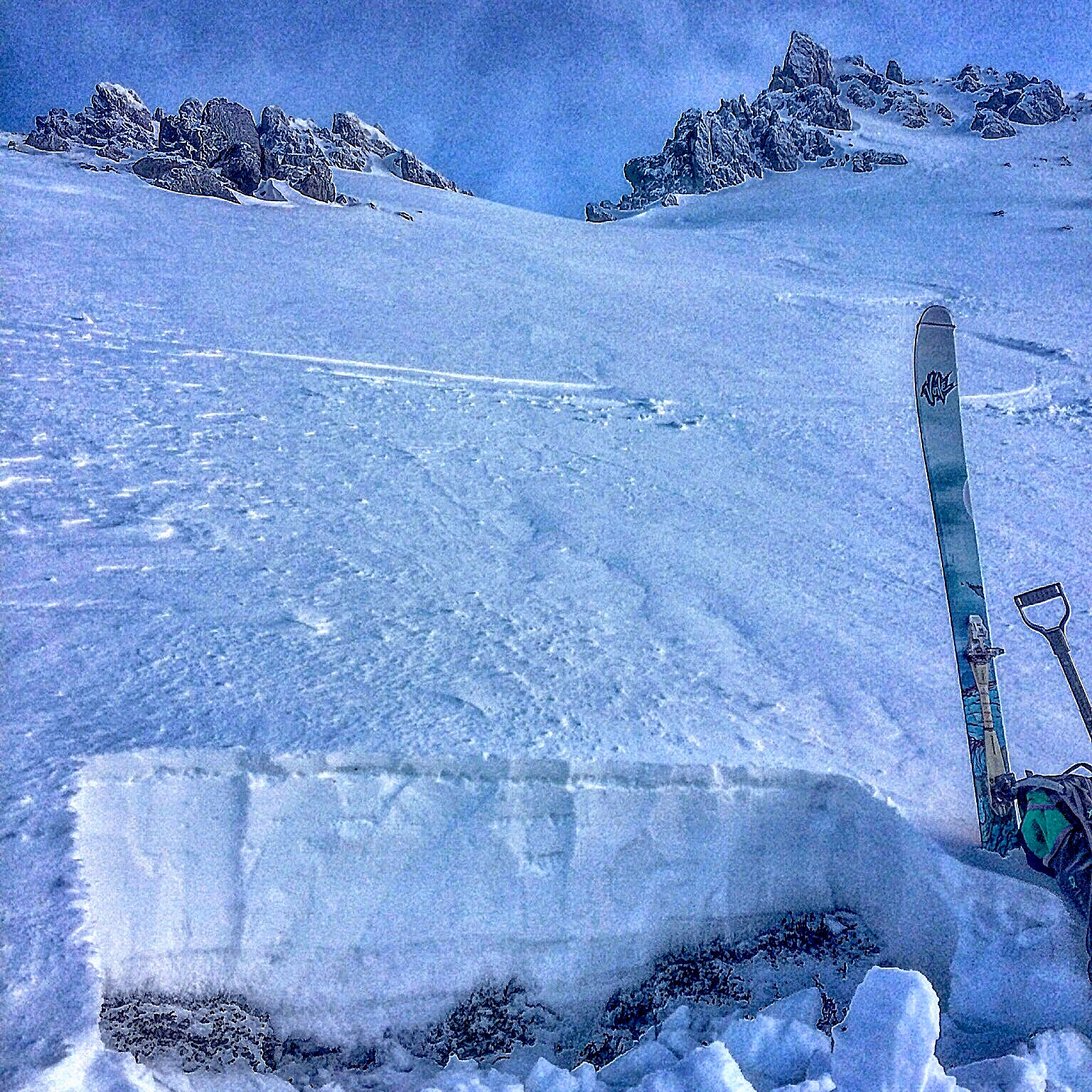 Classic SE winds raging across the Front Range 12/18/15: