The avalanche danger has increased with strong northerly winds and will remain elevated through the weekend
Avalanche concerns: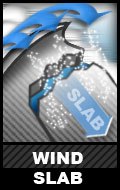 Touchy wind slabs sensitive to human triggers have likely developed in the mid to upper elevations (2500+') of Chugach State Park.  Wind loaded southerly aspects and cross-loaded terrain features will be the most problematic.  Expect D1 to D2 hard slab avalanches up to several inches thick.  Be on the lookout for red flags like recent avalanches, cracking, and "fatter" areas with denser and more "slabby" snow (especially if it feels hollow).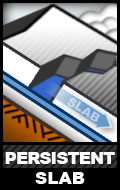 While the snowpack setup for persistent slab problems is widespread across aspects and elevations (where there actually is a snowpack), they're expected to now be more of a problem on leeward southerly aspects due to additional stress from wind loading.  If a persistent slab is triggered in an upper elevation area with deeper snow, expect a dangerous D2 to D2.5 hard slab avalanche.
A thin, weak snowpack with poor structure and numerous persistent weak layers is the general story throughout Chugach State Park.  While the stale snowpack's lack of energy is keeping the persistent slab problem in check, the structure is just too sketchy to be trusted.  Persistent slab problems are relatively difficult to assess, for which they are notorious.  Additional wind loading has the potential to re-sensitize these larger, more dangerous, and consequential avalanches from their prior state of relative dormancy.