Advisory based on observational knowledge and weather forecast available at time of posting (12am).  Accuracy is subject to temporal and spatial variability and expires in 24 hours. Read the disclaimer and conduct your own assessment of conditions accordingly.

Saturday:

What you need to know:
Apparently it's still winter here in the Anchorage area Chugach…seems we are getting all that snow we missed in the early season.  Between the late season storms and recent cold temperatures, there's been great skiing the past few weeks.  The Friday, May 17 to Saturday, May 18 snow storm should perpetuate this trend, but the avalanche danger will have increased considerably by the time the clouds break, visibility improves, and mountains call.
Danger trend:
Increasing
Primary Concern: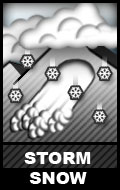 The weather forecast is calling for 6-9″ at higher elevations.  As Front Range weather stations are already reporting nearly that much new snow above 2000′ as of late Friday, there's potential for well over a foot in the alpine by the time this storm passes.  Soft slab and loose snow instabilities are likely to be quite sensitive.  The problem will be exacerbated by warming temperatures and solar radiation as the moist powder becomes heavier and wetter through the day.
Peripheral Concerns: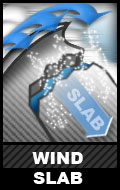 Winds were strong Wednesday and Thursday and while there wasn't much loose snow available for transport some dry and loose snow, that had fallen when temperatures were cold enough to produce it earlier in the week, did get blown around enough to form reactive slabs along and below ridgelines in leeward deposition areas (mainly west to north aspects).  These wind slabs could be buried by over a foot of new snow.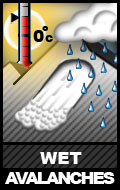 As alpine temperatures are forecast to remain below freezing and the sun shouldn't be out in force Saturday, the wet avalanche problem is likely to be relegated to lower elevations.
Pay attention to how warming and solar radiation (even if it's not sunny) effects the snow.  Look for rollerballs, point releases, sluffs, and other signs that stability is decreasing.  If the snow is becoming heavier, wetter, gloppy, and less supportable, the wet avalanche danger is increasing.
Mountain Weather:
Snow – tapering off later in the day.  Mountain temperatures in the 20s.  Light northwest wind.