Eagle River – South Fork
Signs of Instability:
Numerous natural soft slab and loose snow (sluff) avalanches on all aspects
Human triggered soft slabs along the SW ridge just below the top of Harp Mountain
Remote triggered soft slab from ~200′ above and 500′ away on a steeper rollover below a ridge
Small shooting cracks in more heavily loaded areas just below ridge lines
Whumpfs on the flat approach and in more heavily loaded areas along the ridges in the Harp Mountain area
Weather:
Mostly cloudy skies with intermittent flurries and sunny breaks
Mountain temperatures in the upper single digits to lower teens
Calm wind
Surface conditions:
Deep, light, and dry snow from the past two storms with about 1-2″ overnight (Tues-Wed)
Lower elevation southerly aspects warmed enough to moisten – a subtle crust may ensue
Avalanche Concerns:
Some interesting things are going on in the snowpack in the South Fork Eagle River area.  Natual, human, and remote triggered soft slab avalanches have occurred on aspects all the way around the compass.  Large loose snow avalanches (sluffs) also appeared to have occurred in steeper areas during the tail end of the Monday-Tuesday storm.
We started our tour noting this naturally triggered small soft slab at ~3500′ WNW aspect (N-SS-D1-R1), reported by observers yesterday, and the widespread sluffing that occurred sometime during the end of the Mon-Tues storm (note the widespread snowed-over sluff debris):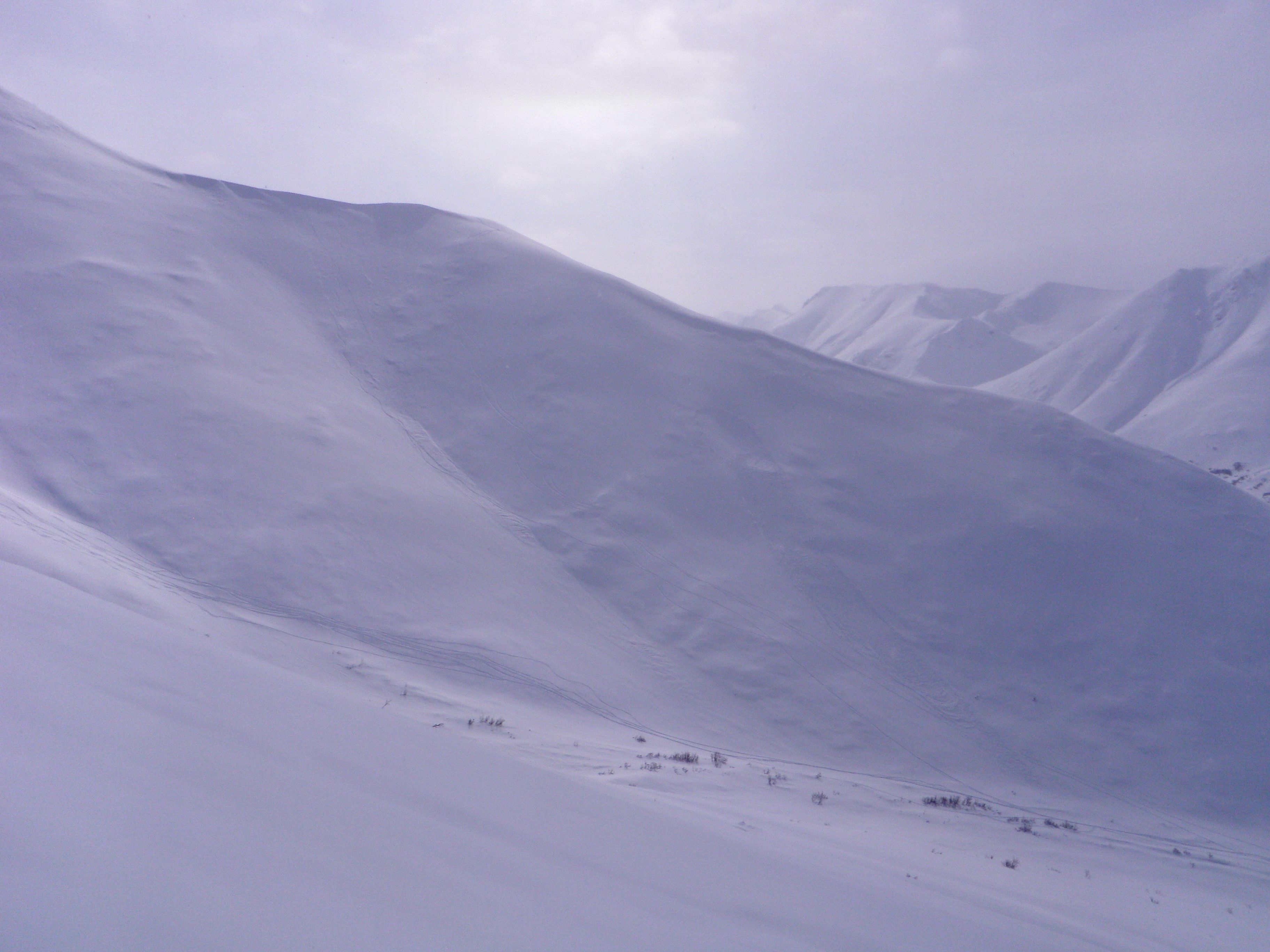 Close-up of the soft slab low on the SW ridge of Harp (WNW aspect at ~3500′):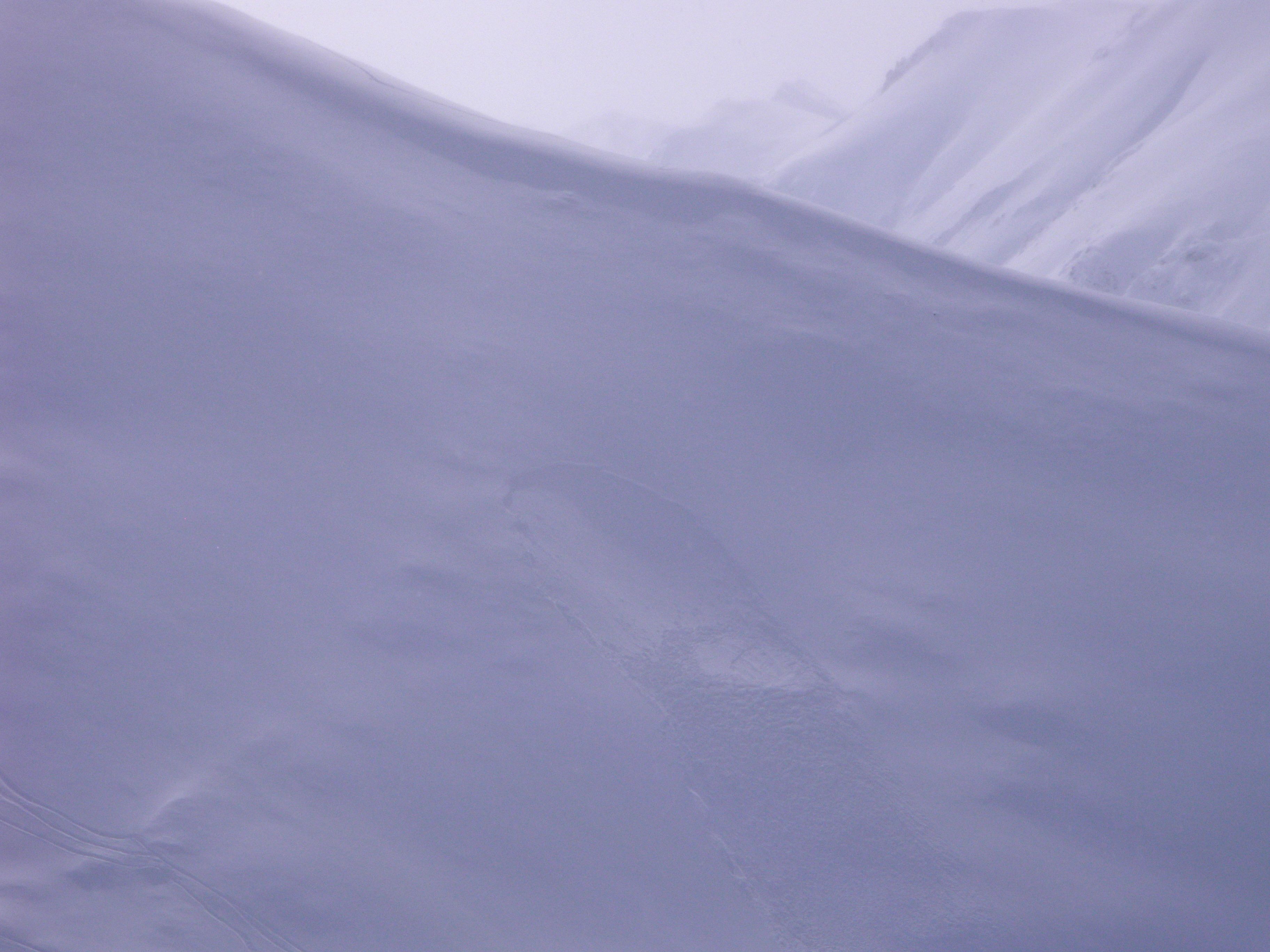 This area near the top of Harp is a notorious repeat offender.  We kicked off a very similar soft slab a couple weeks ago (see that observation here).  WNW aspect from about ~4975 (SS-AS-D1.5-R2):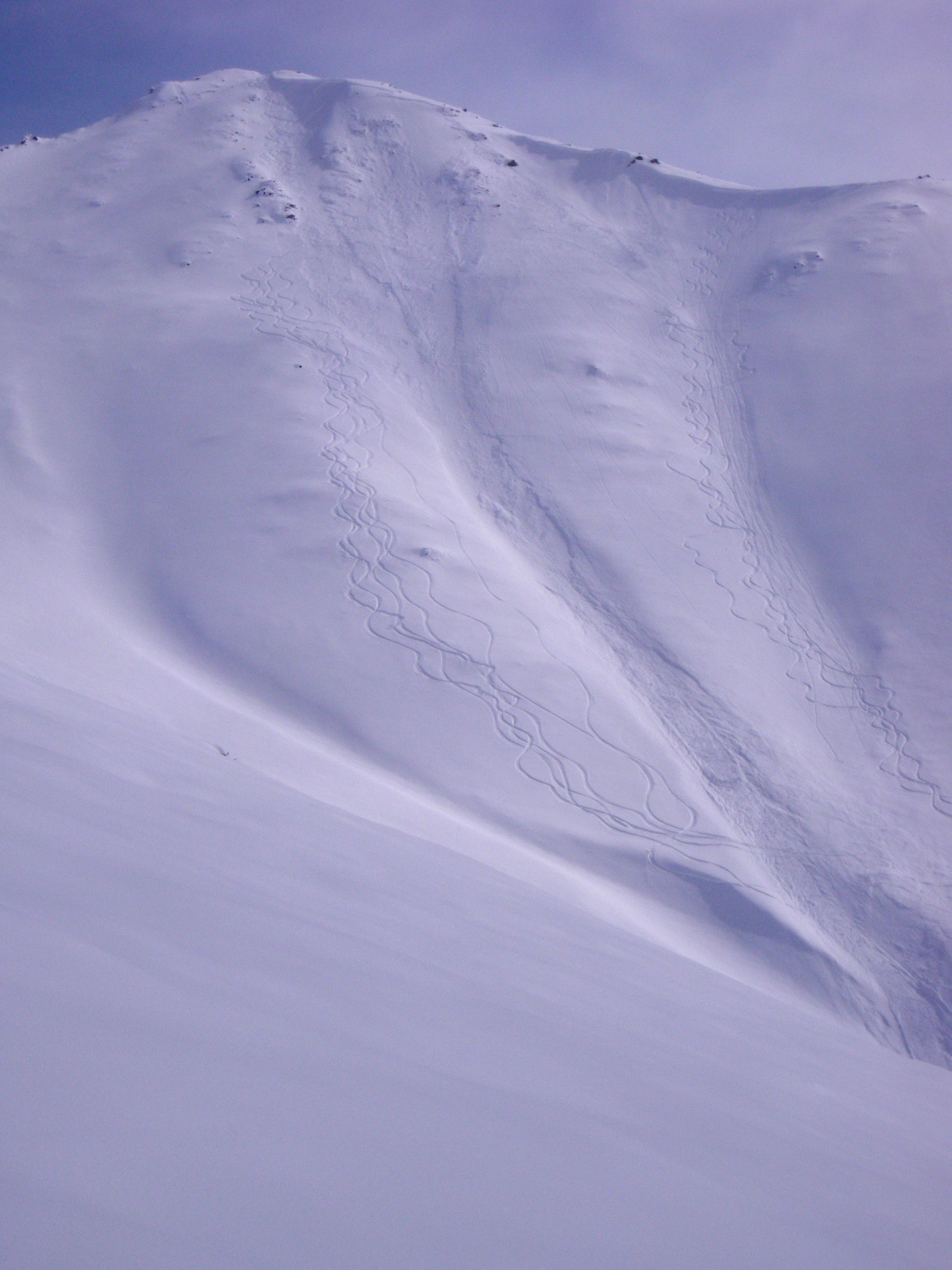 West aspect naturally triggered soft slab in the Two Bowls area starting at ~4200′ (SS-N-D1-R1):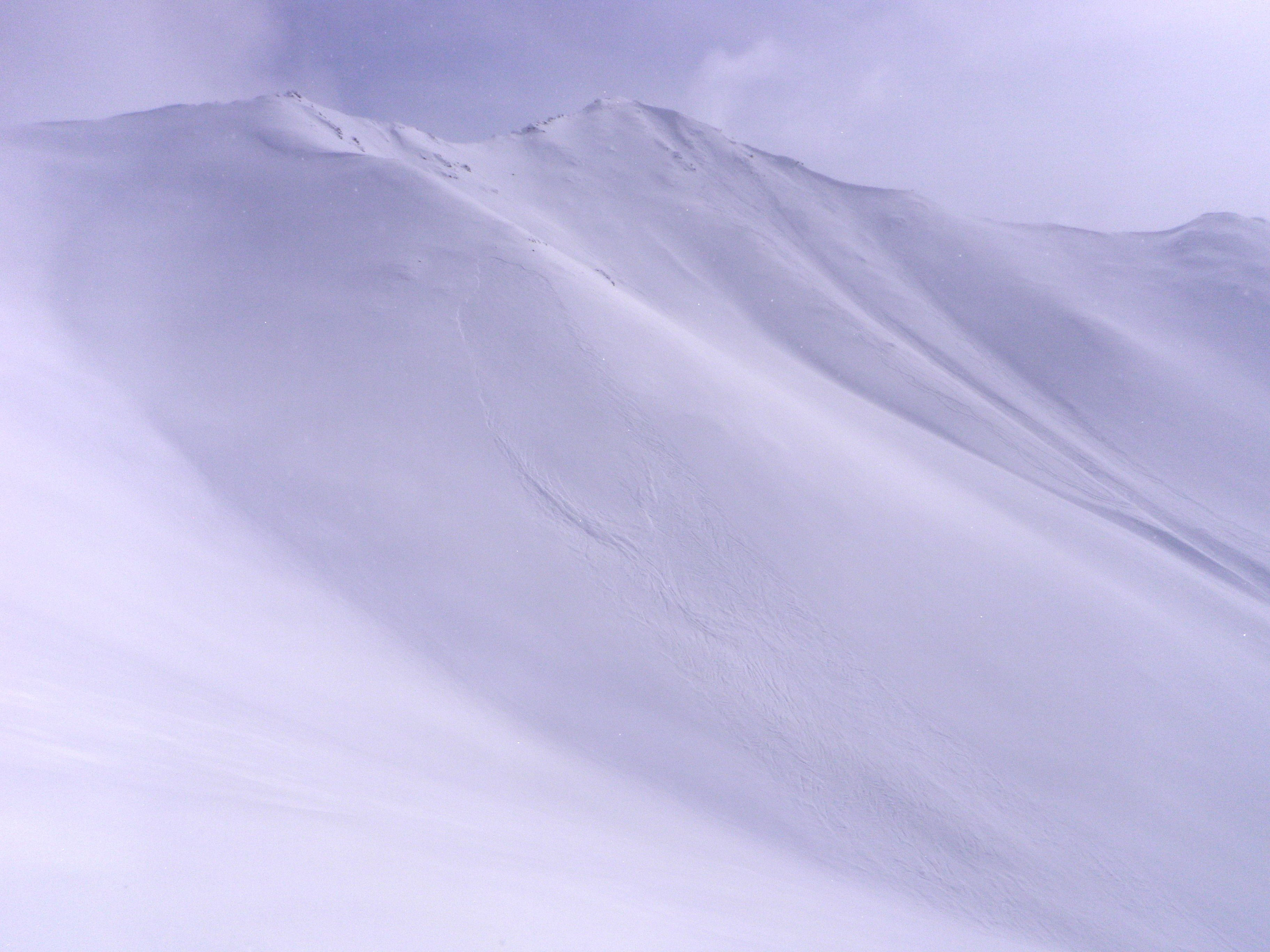 We triggered this soft slab while skinning to the Two Bowls saddle.  NNE aspect at ~4400′ just below the E-W ridge line.  It was ~2′ deep: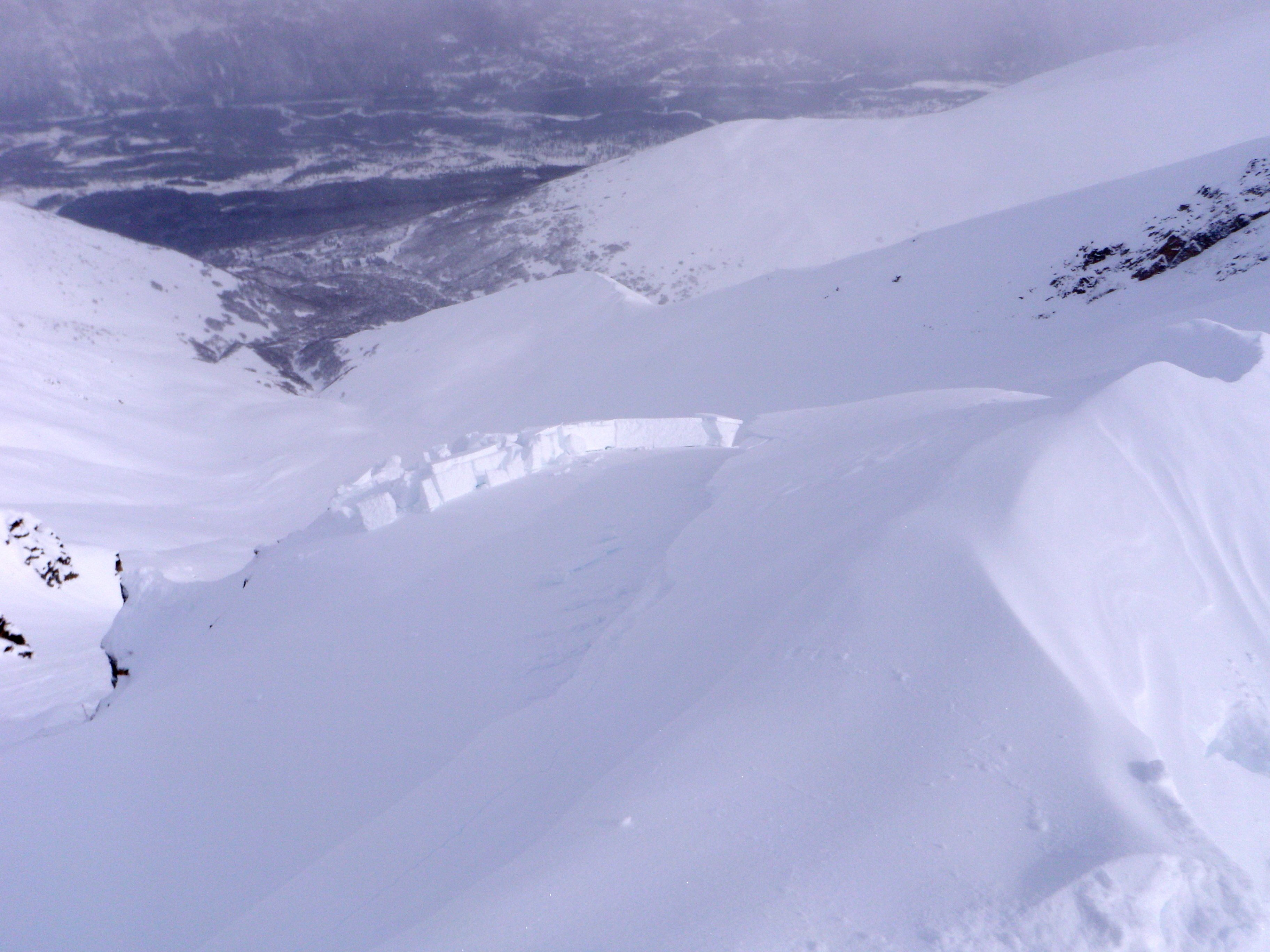 Close up of the soft slab pictured in the previous photo.  Note the thinner soft slab (~1.5″) from the overnight (Tues-Wed) snow on top: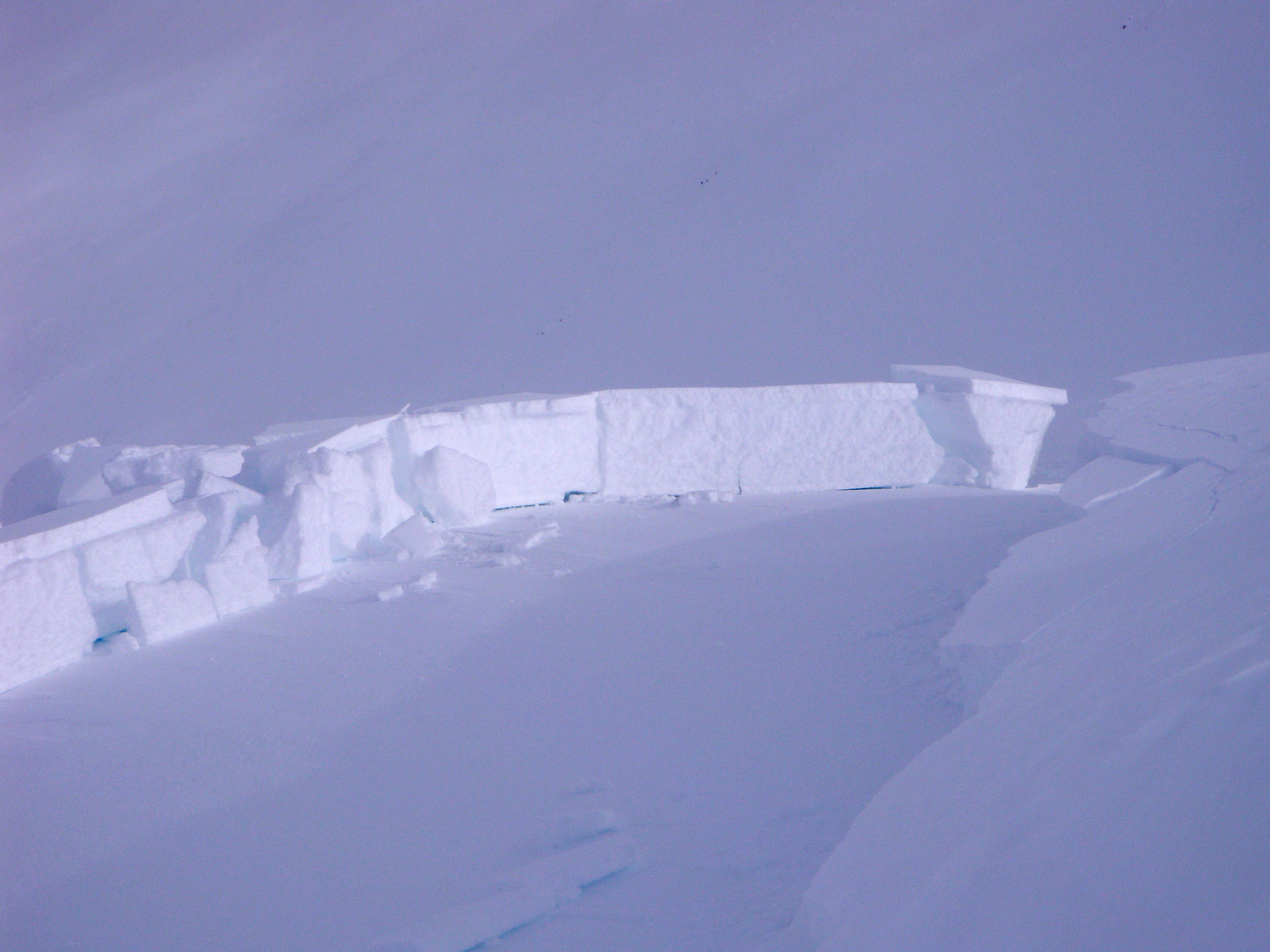 It continued to chunk off along the ridge line as we kicked at it.  The north aspects in this area have been quite loaded from the past couple storms.  The cornices have grown considerably and are overhanging quite a bit in places: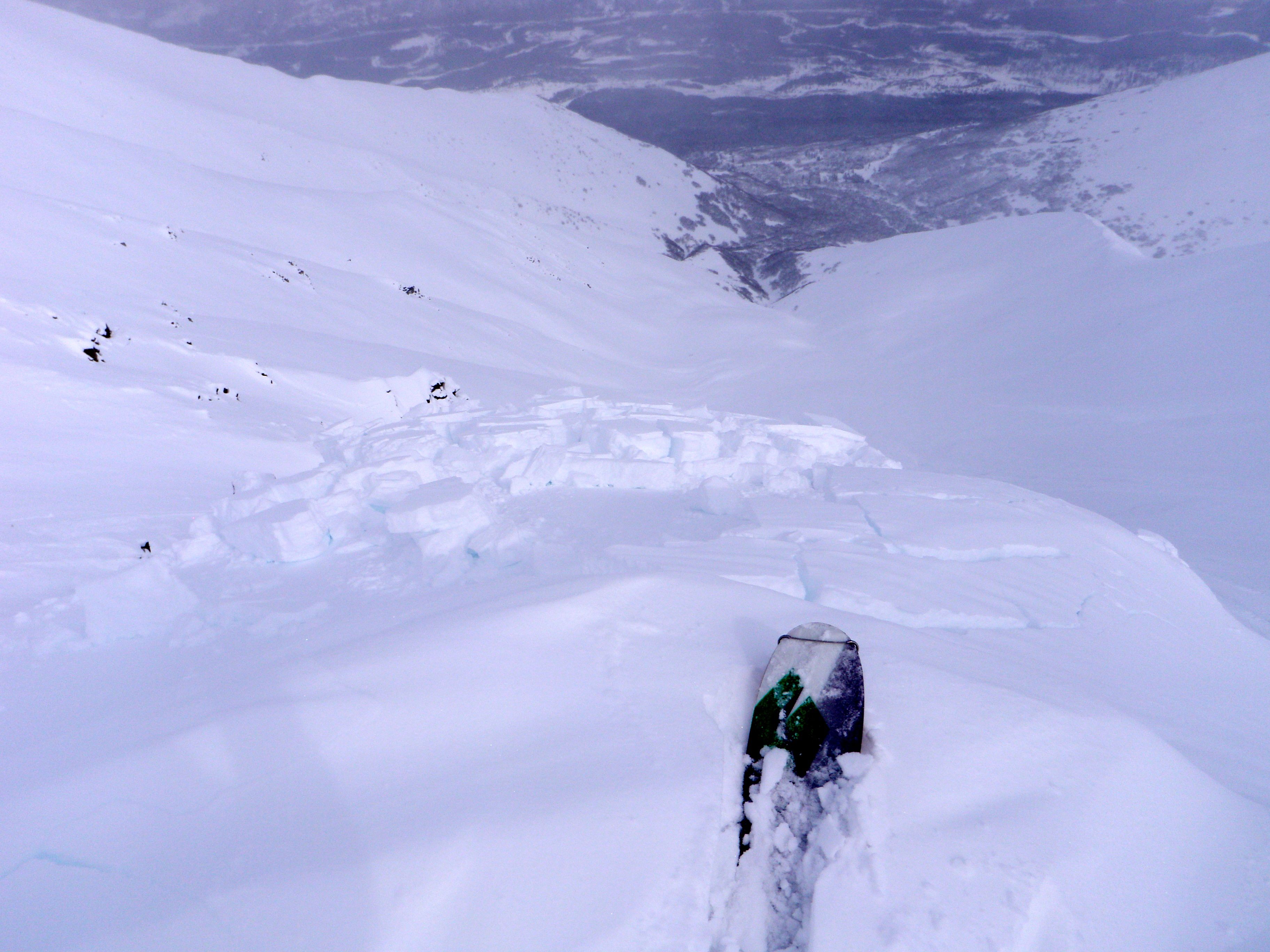 Before dropping in to where the tracks are in the below photo, I pumped on the entrance which appeared to be a steeper, more loaded area.  While there was no movement at my feet, several hundred feet below me and down the ridge line this soft slab remote triggered (W aspect, ~4200′, SS-ASr-D1-R1):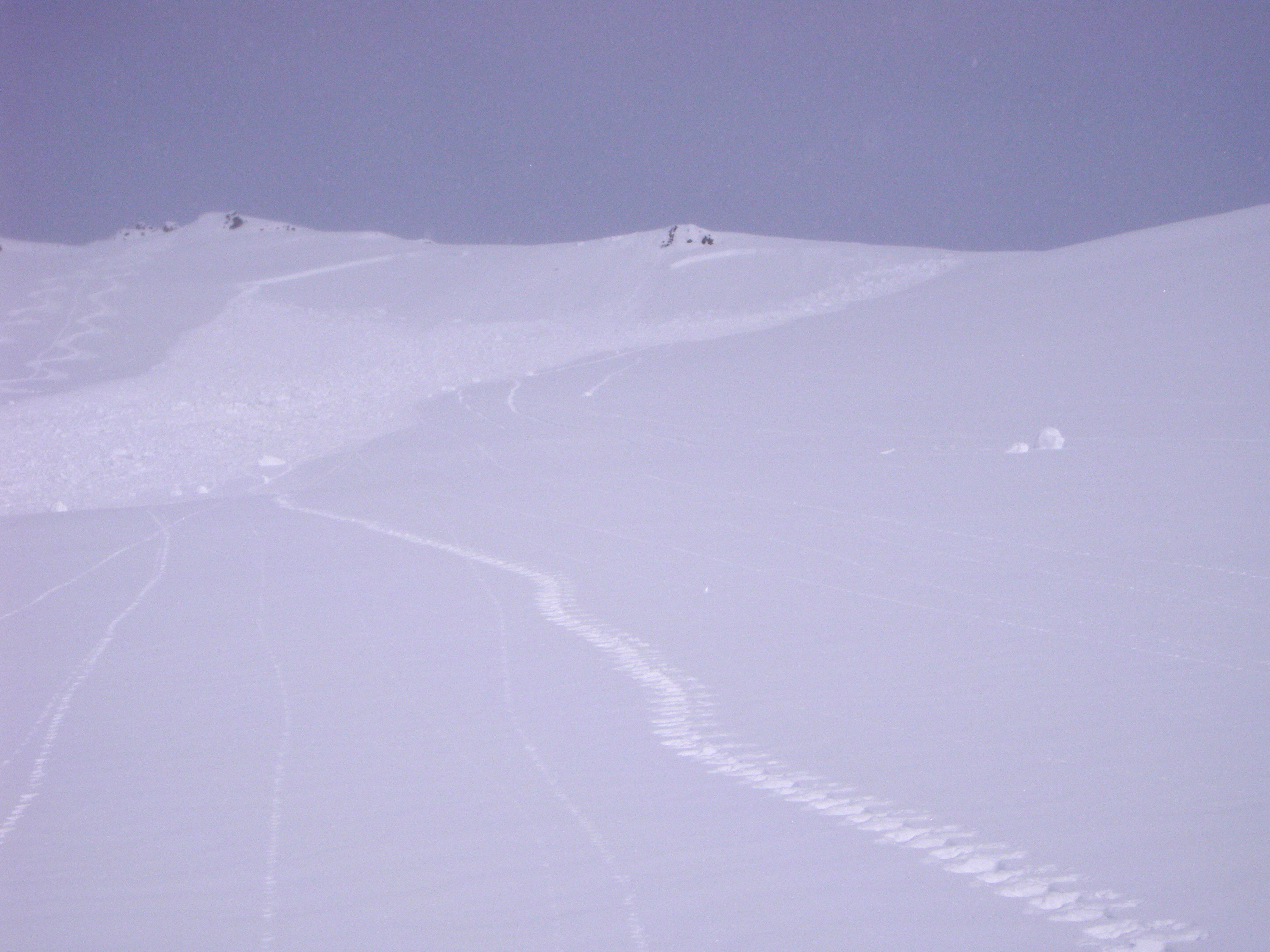 The above pictured remote triggered soft slab from Hiland Road: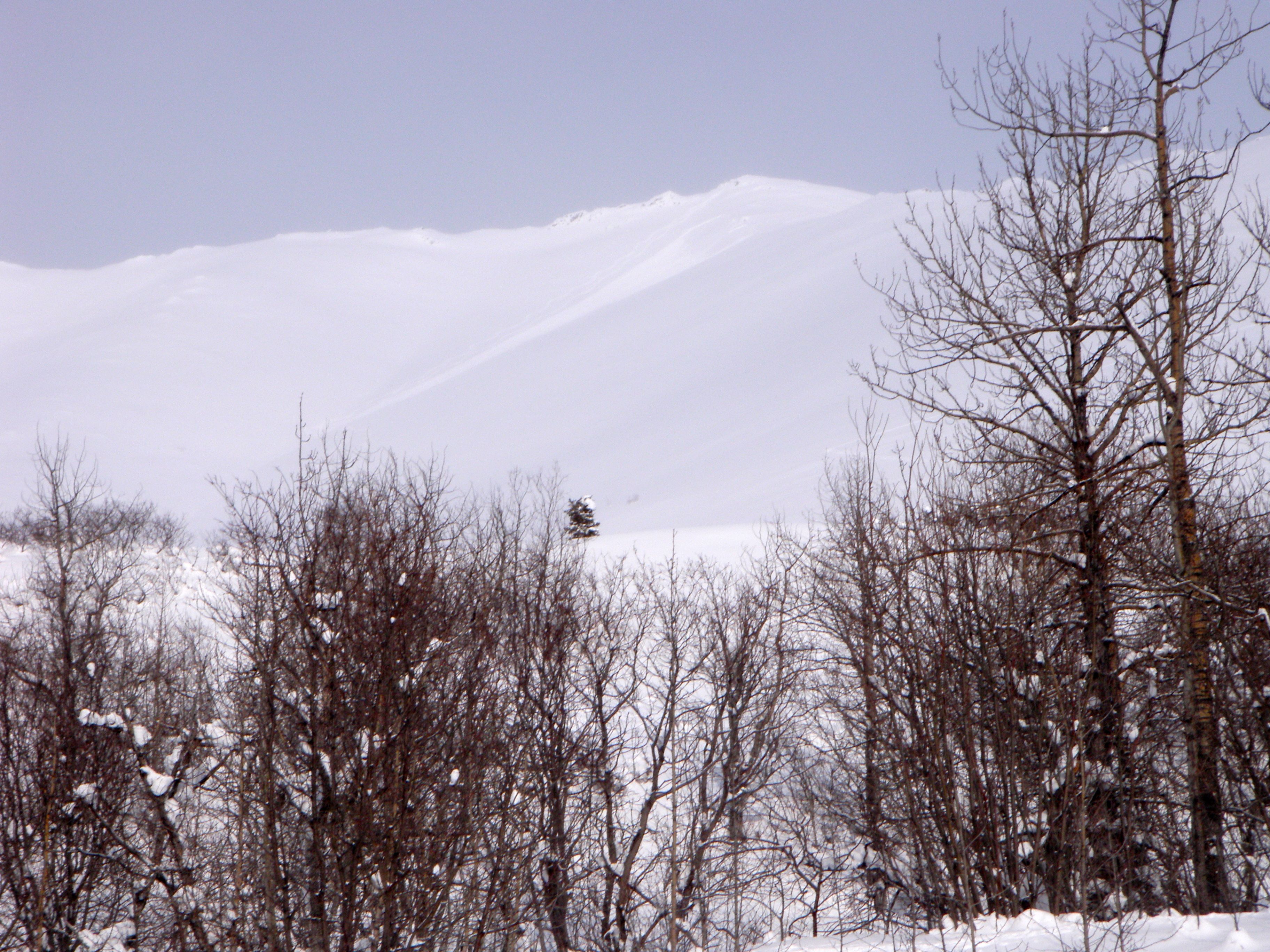 We noticed this small soft slab in the gully to the left  that pulled out naturally across the South Fork Valley.  ~3400′, NE aspect  (SS-N-R1-D1):