Eagle River – South Fork
Signs of Instability:
Human triggered soft slab today
Remote triggered soft slab from Wednesday
Human triggered soft slabs from Tuesday
Numerous natural soft slab and loose snow (sluff) avalanches from Monday and Tuesday
Small shooting cracks in loaded areas along ridges
Weather:
Mostly sunny skies
Mountain temperatures in the upper single digits to lower teens
Calm-light northerly wind
Surface conditions:
Deep, light, and dry snow from the past two storms on the E, N, and W aspects – much less consolidated on N aspects
Sub-surface melt-freeze crust (below ~2cm dry snow) from radiation recrystallization on lower elevation S-SW facing slopes
Widespread, small surface hoar on N aspects
Avalanche Concerns:
Natural and human triggered soft slab and loose snow avalanches have occurred on all aspects in the South Fork area.  West to southwest aspects seem to be especially sensitive and reactive as this is where most soft slabs have occurred, failing on the old melt-freeze crust formed prior to the first of the two big storms.  Sun exposure seemed to keep these aspects reactive and especially touchy by afternoon.
Better pics of the activity in yesterday's observations below, as well as photos of a new soft slab avalanche from today.
This warmed and slightly moistened soft slab was human triggered late this afternoon on a west aspect from about 4700′ (SS-AS-D1.5-R1):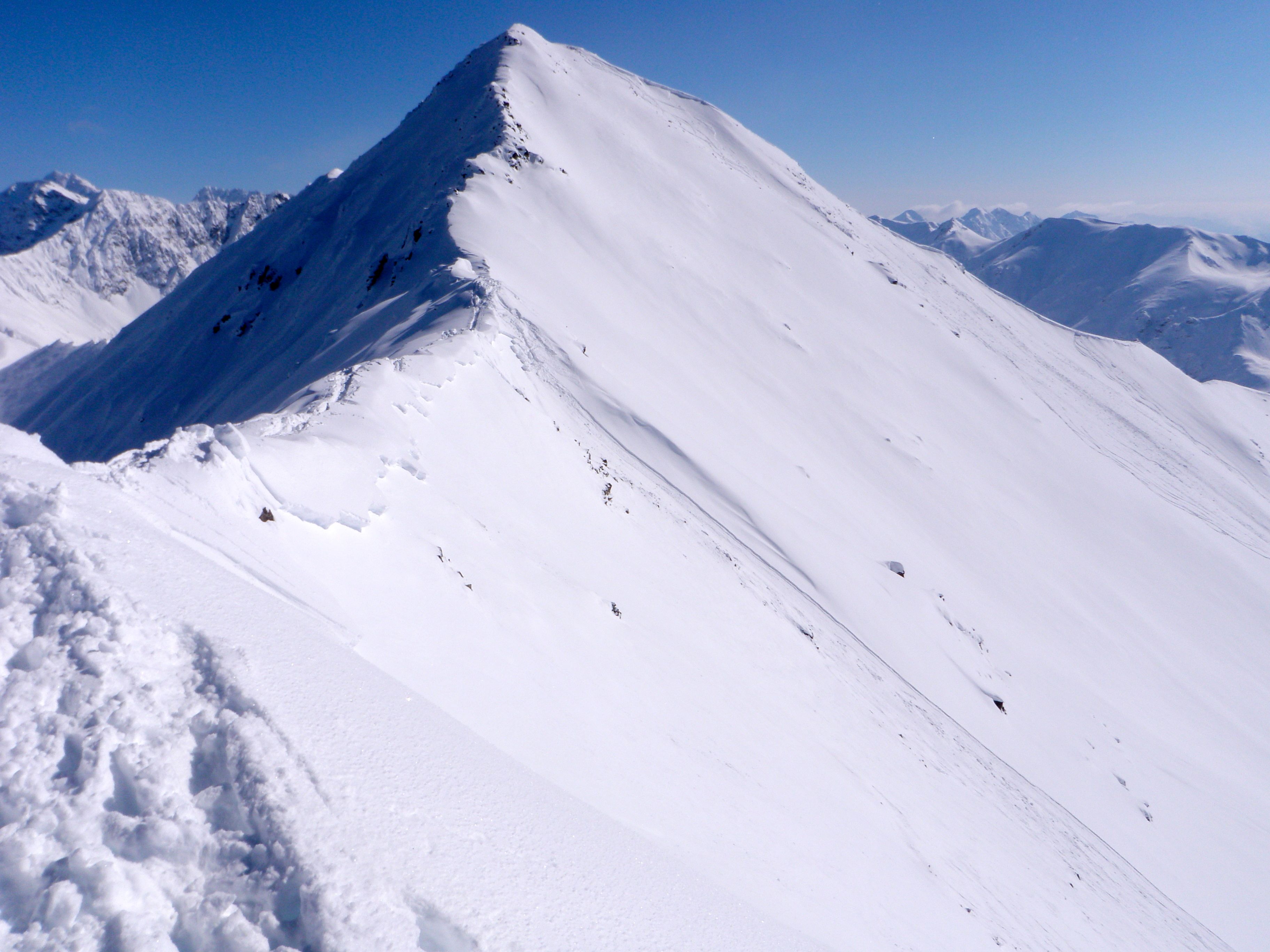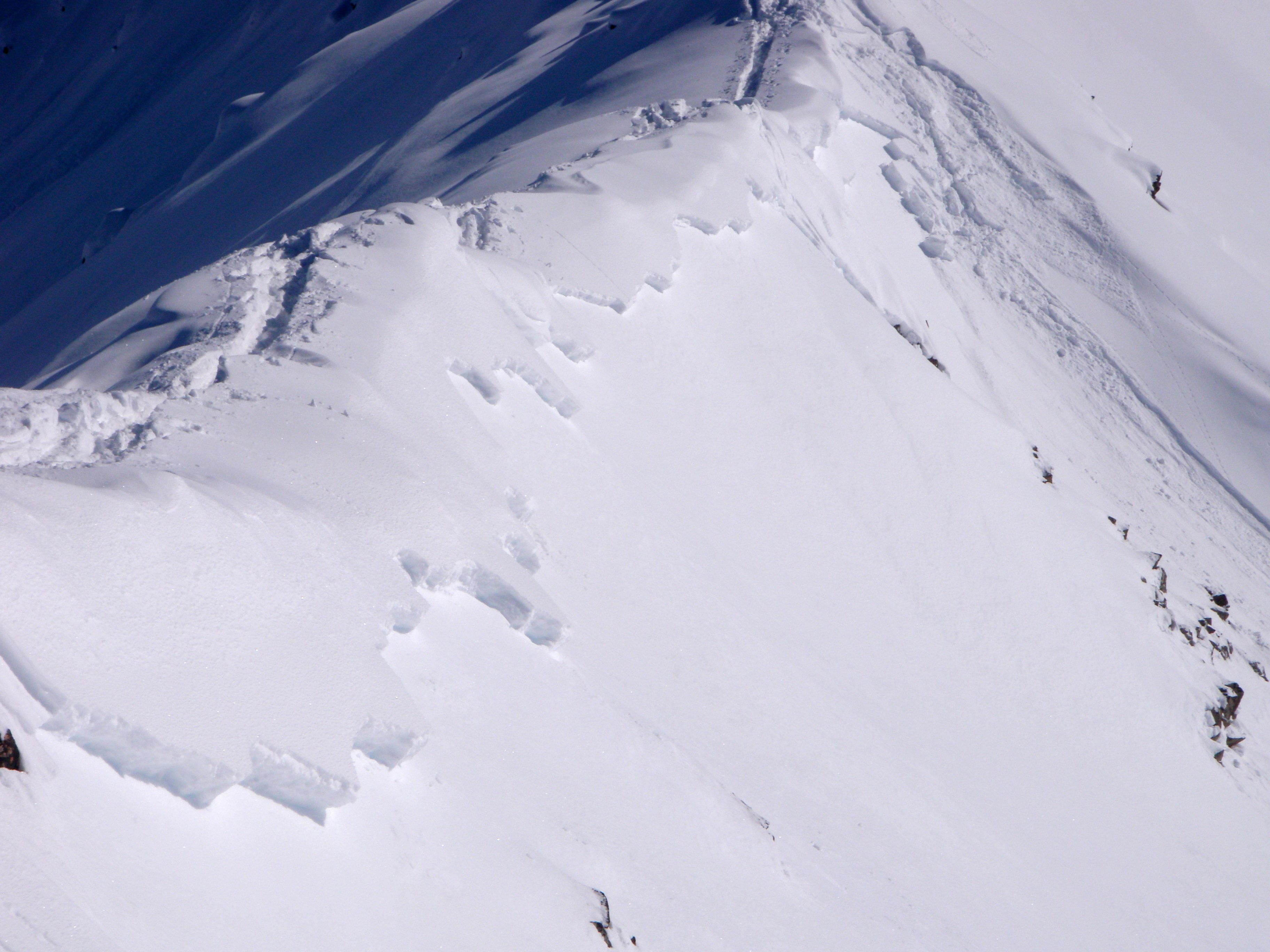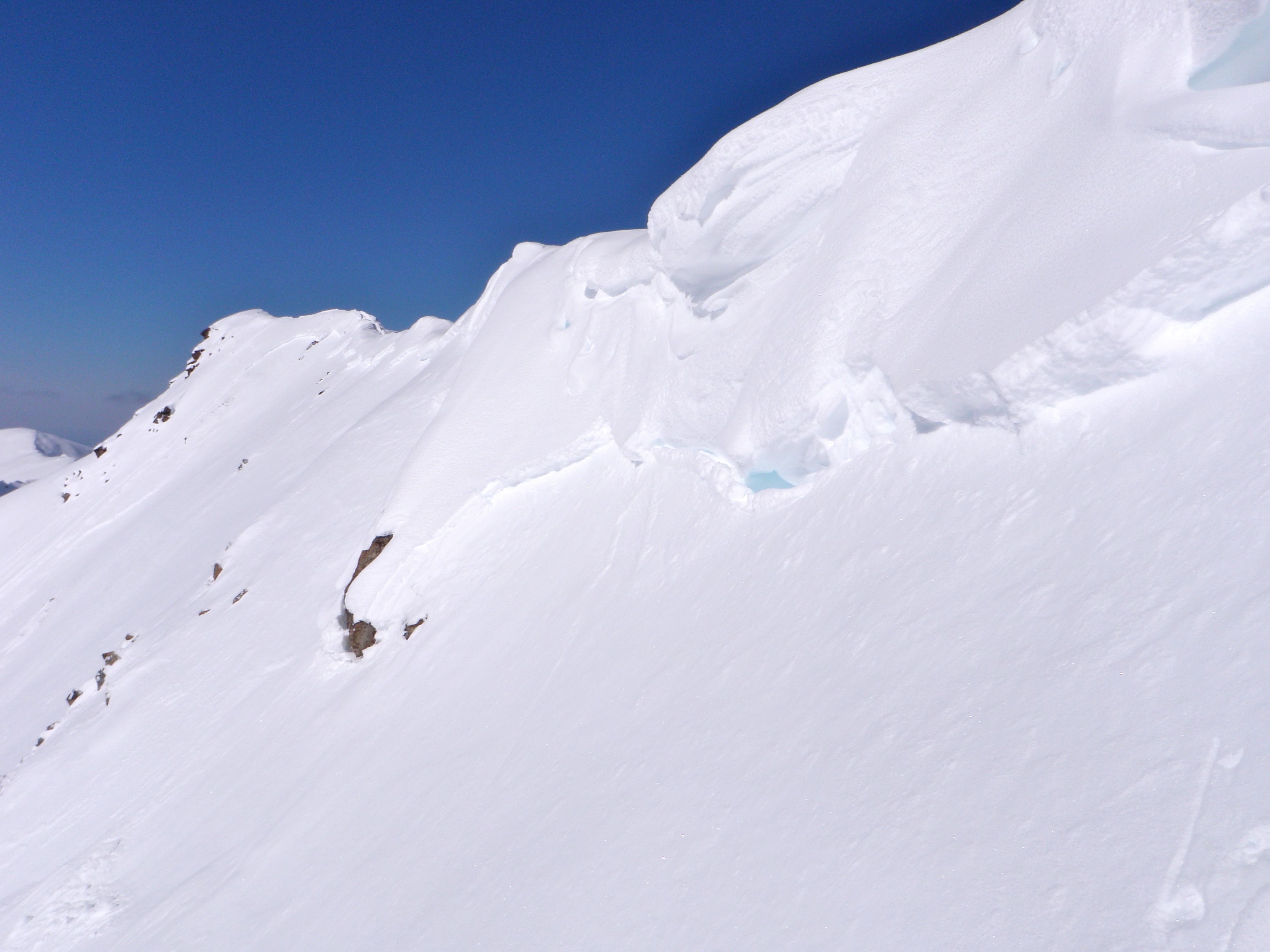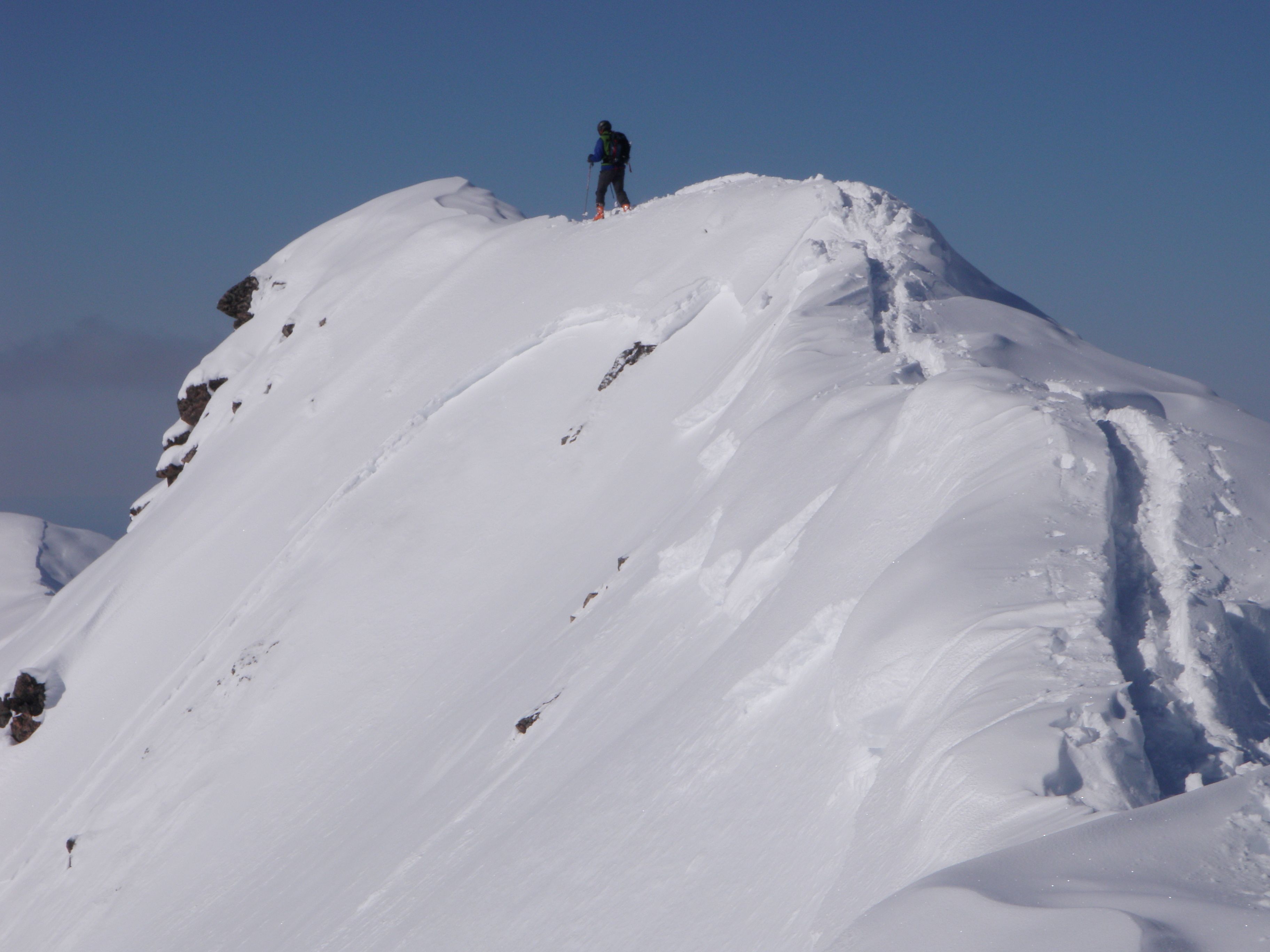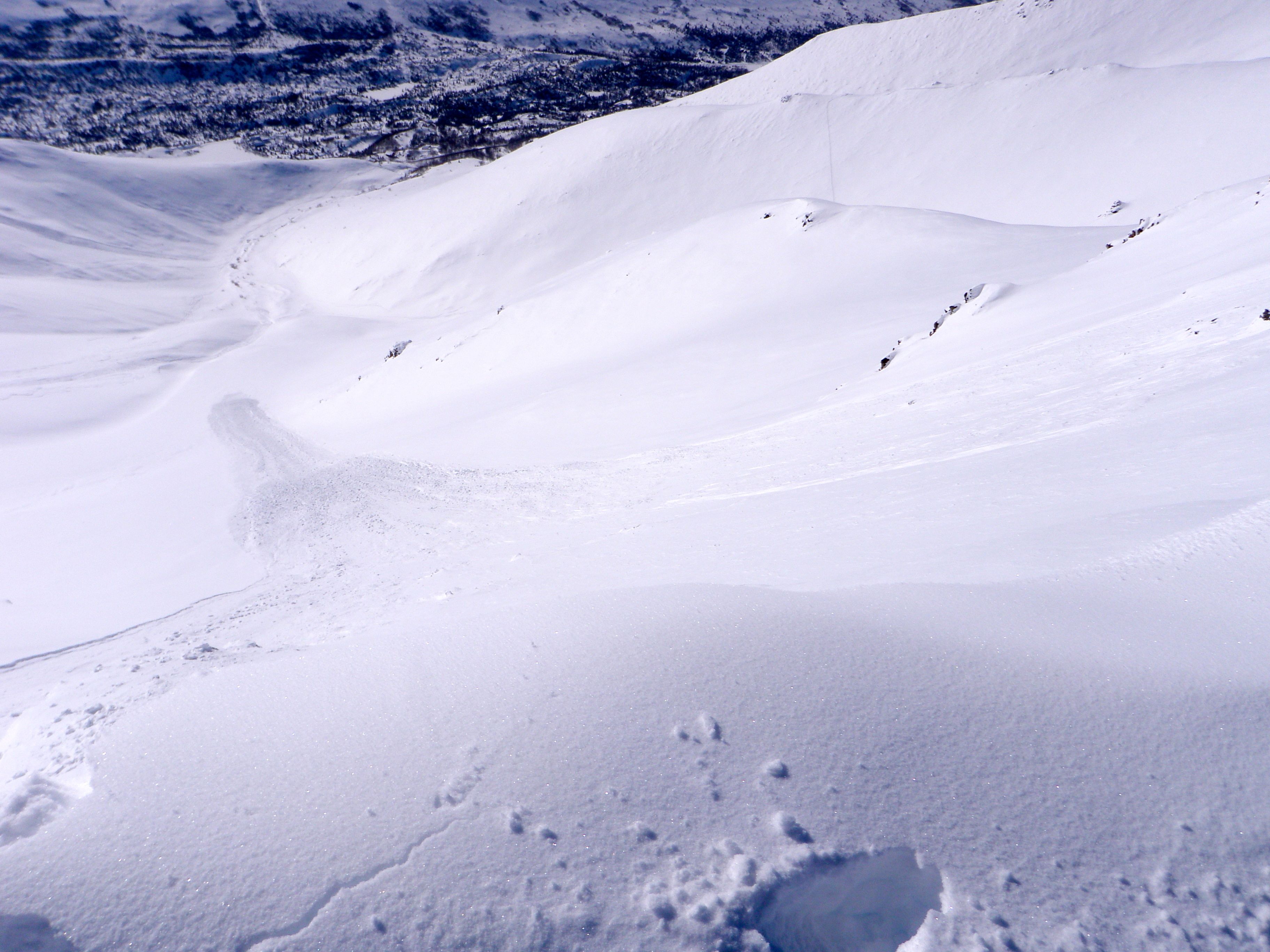 Heavy natural and human triggered sluffing from Tuesday, Wednesday, and Thursday in this north facing bowl: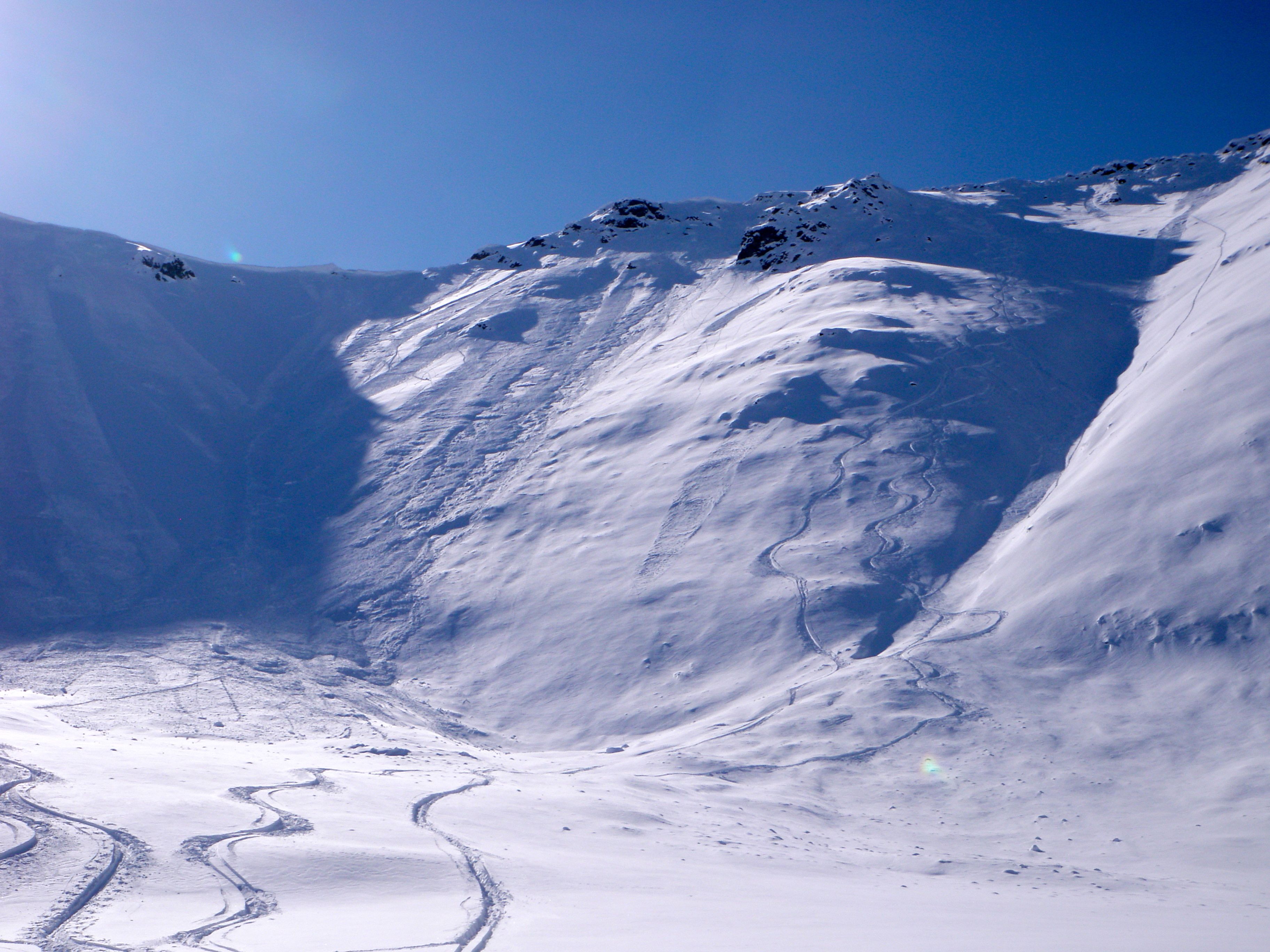 More views of the naturally triggered soft slab at ~3500′ WNW aspect (N-SS-D1-R1) low on the SW ridge of Harp, reported by observers Tuesday: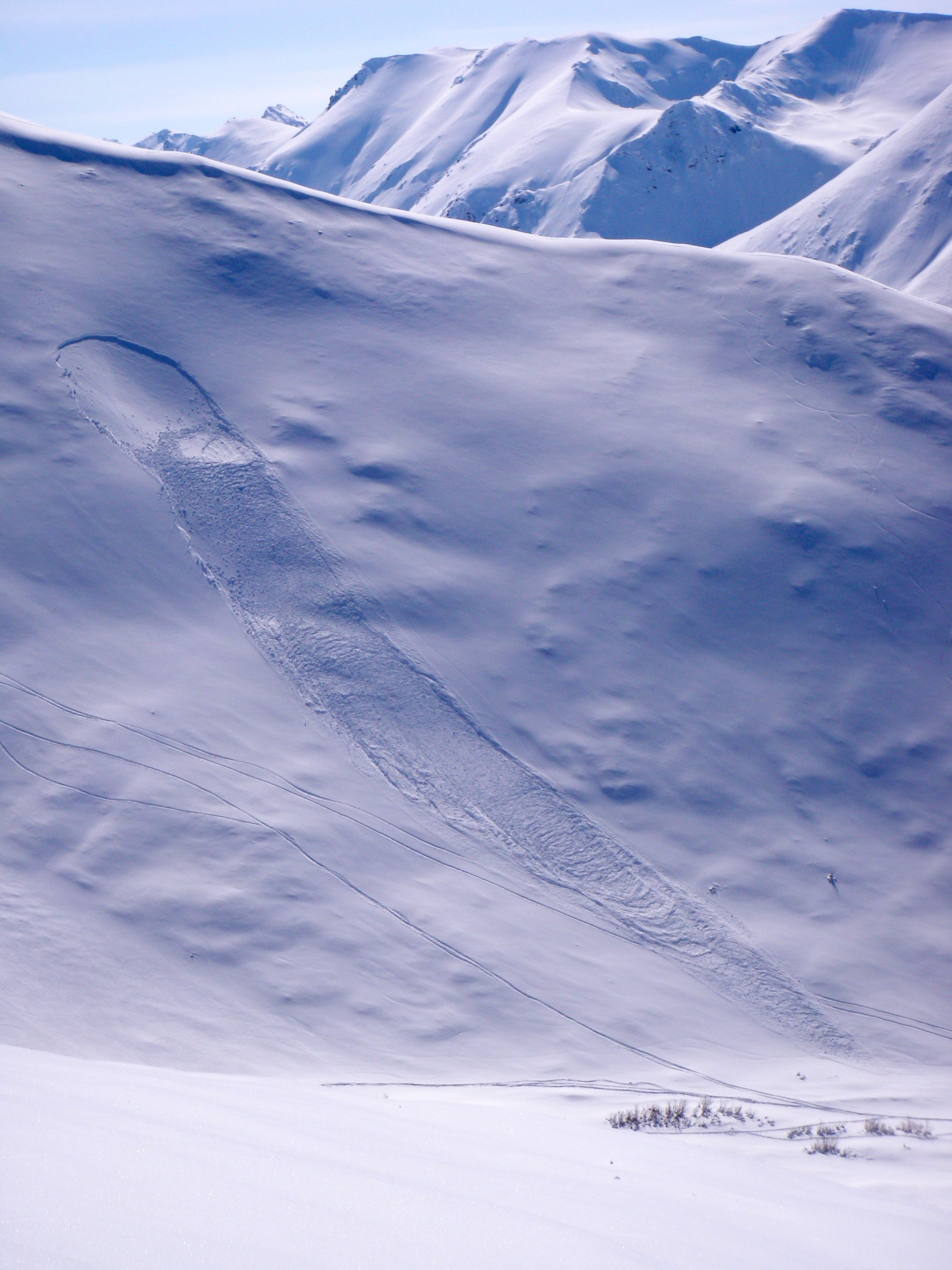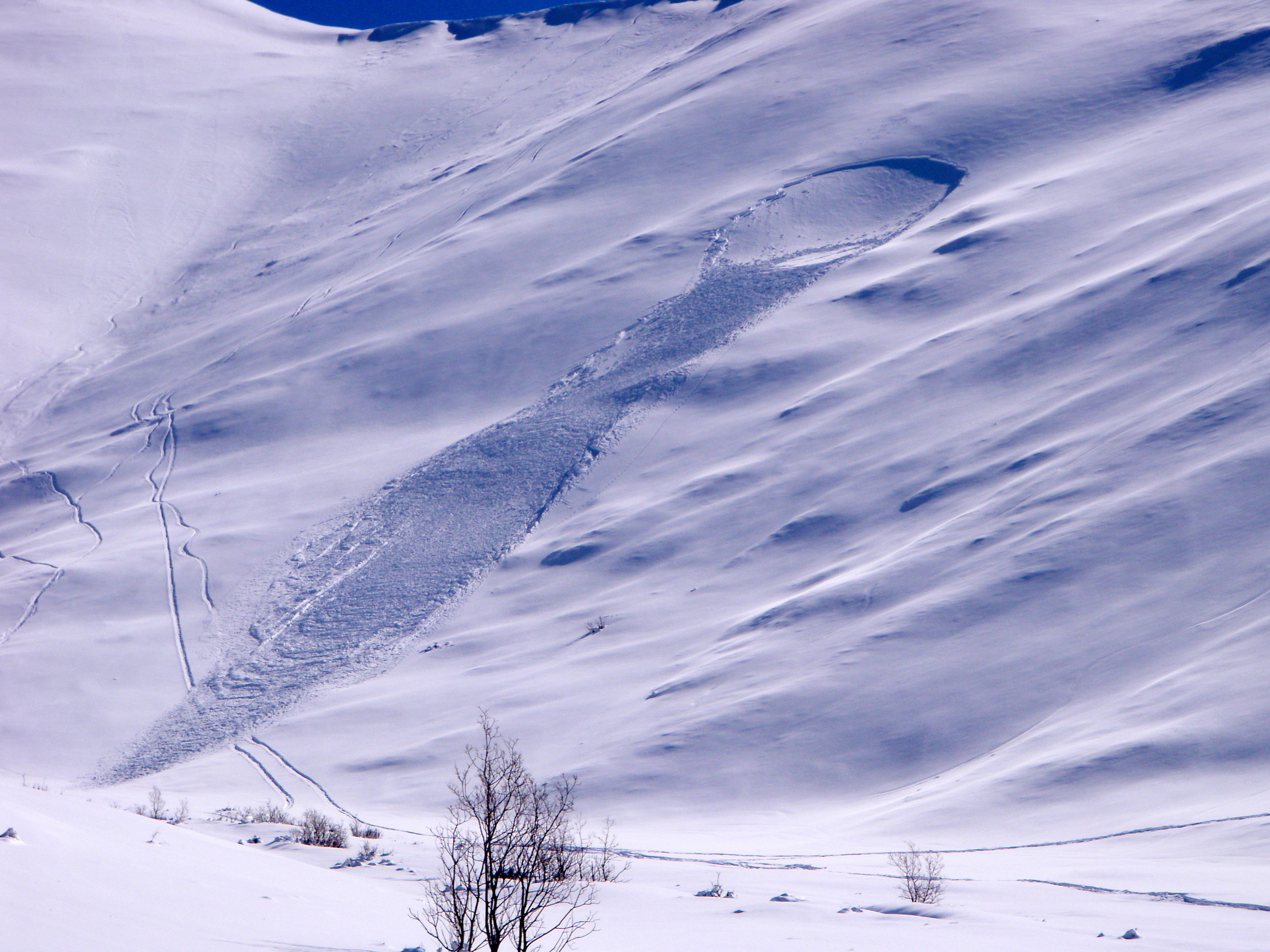 Another look at the west aspect naturally triggered soft slab in the Two Bowls area starting at ~4200′ that likely occurred late Monday (SS-N-D1-R1) with a view of the human triggered soft slab from Tuesday near the top of Harp WNW aspect from about ~4975 (SS-AS-D1.5-R2):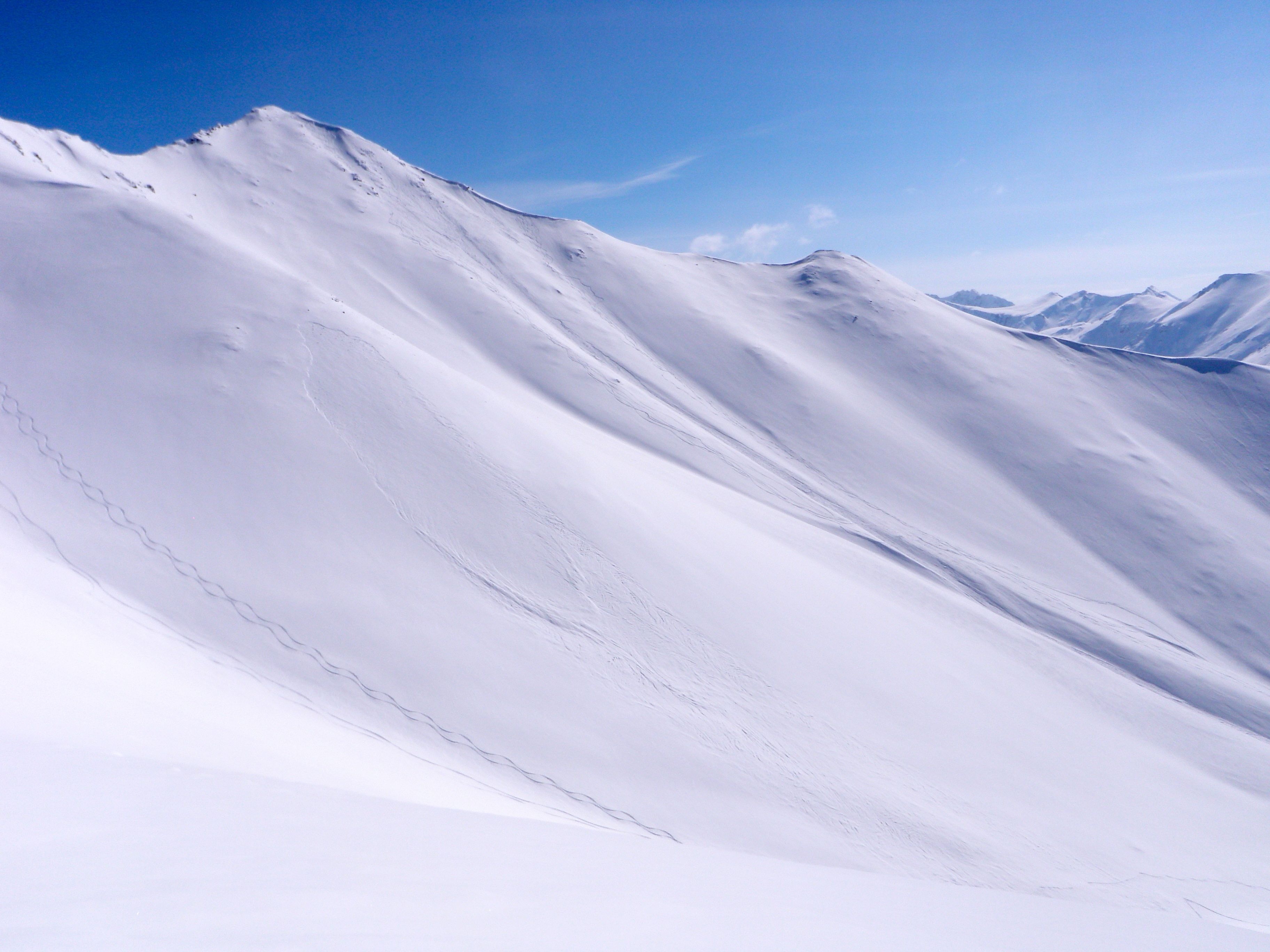 More views of the remote triggered soft slab from Wednesday (W aspect, ~4200′, SS-ASr-D1-R1):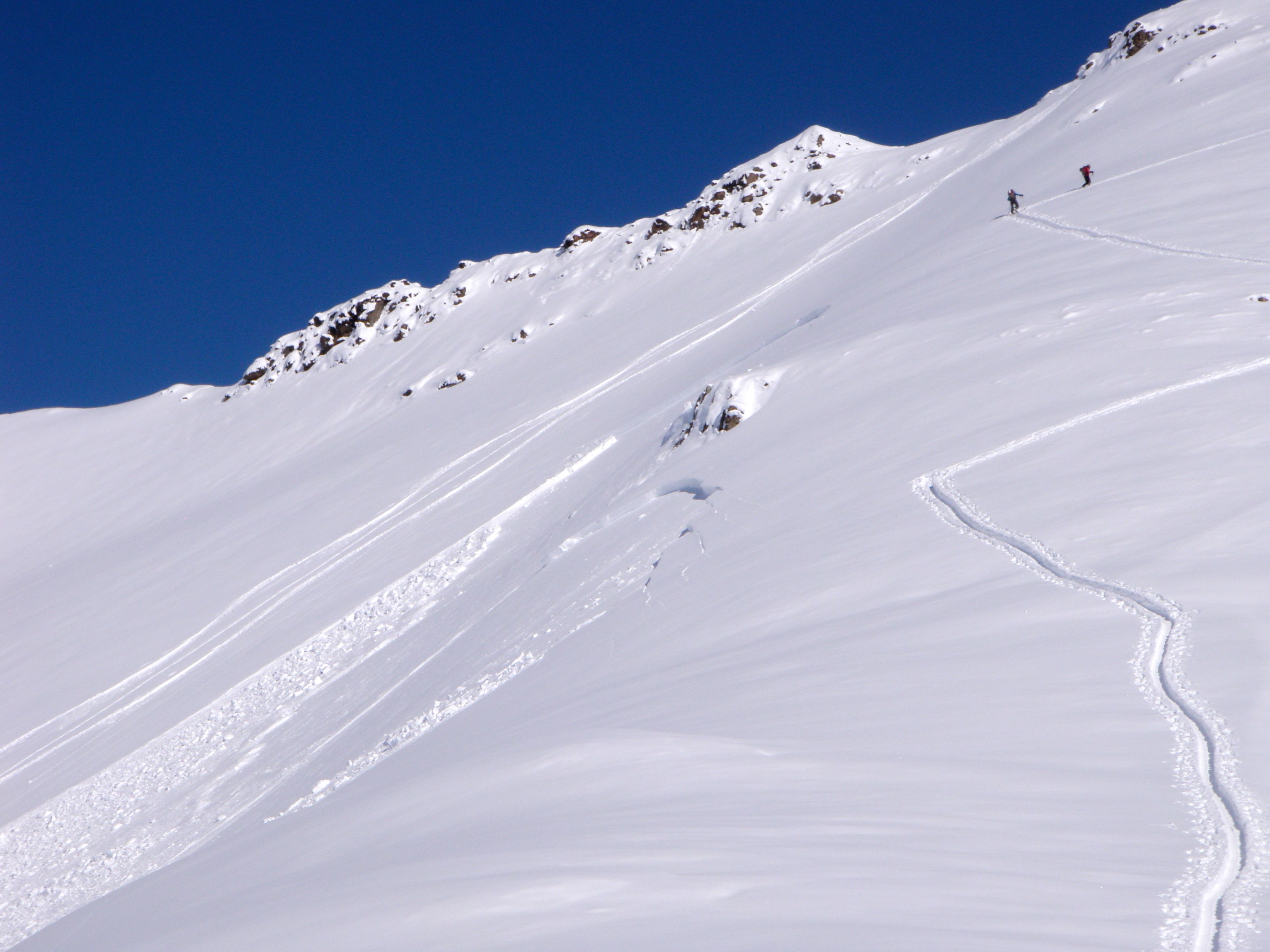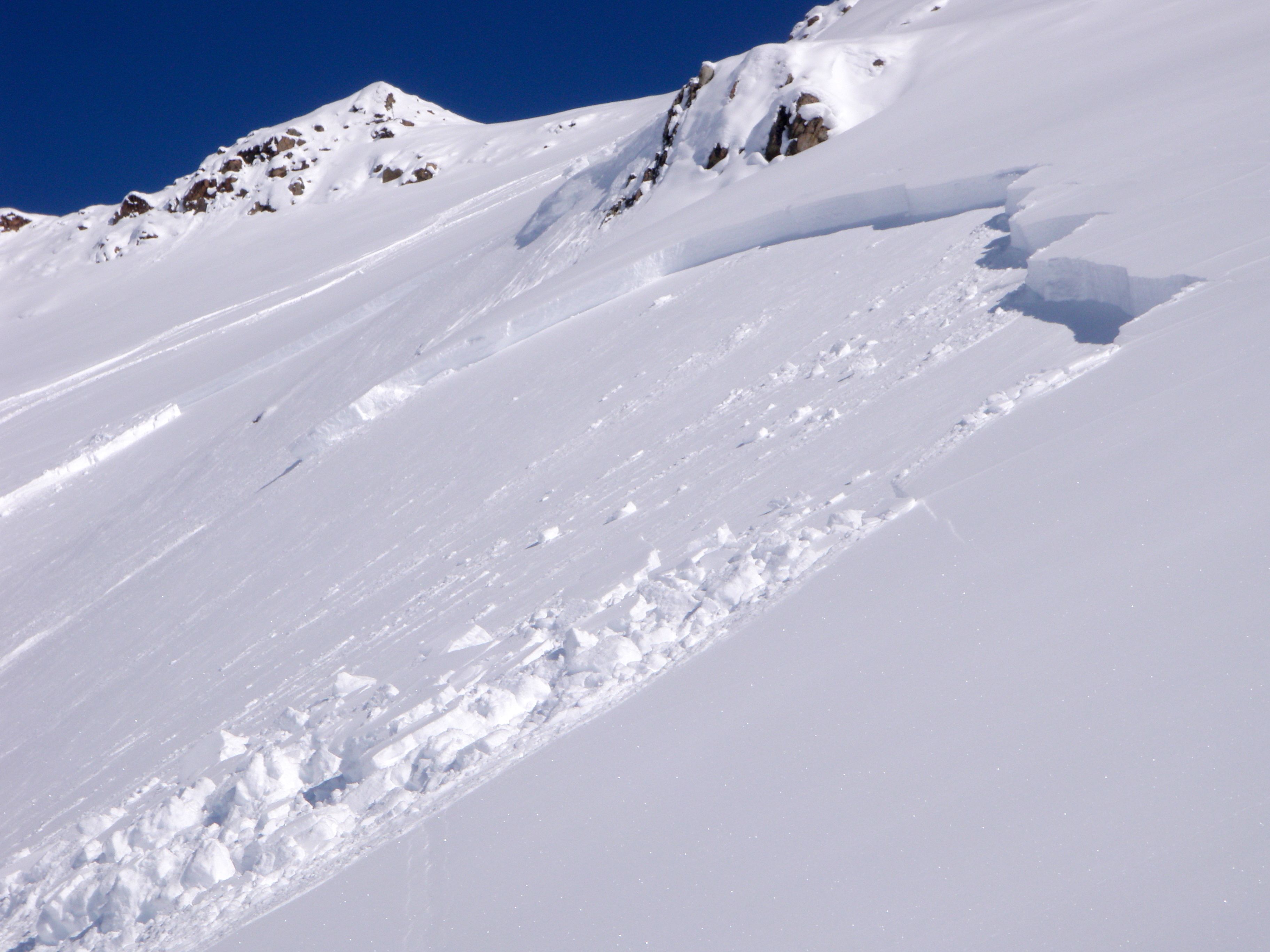 Much better view across the South Fork Valley of the North Bowl area soft slab that pulled out naturally on Tuesday ~3400′, NE aspect  (SS-N-R1-D1):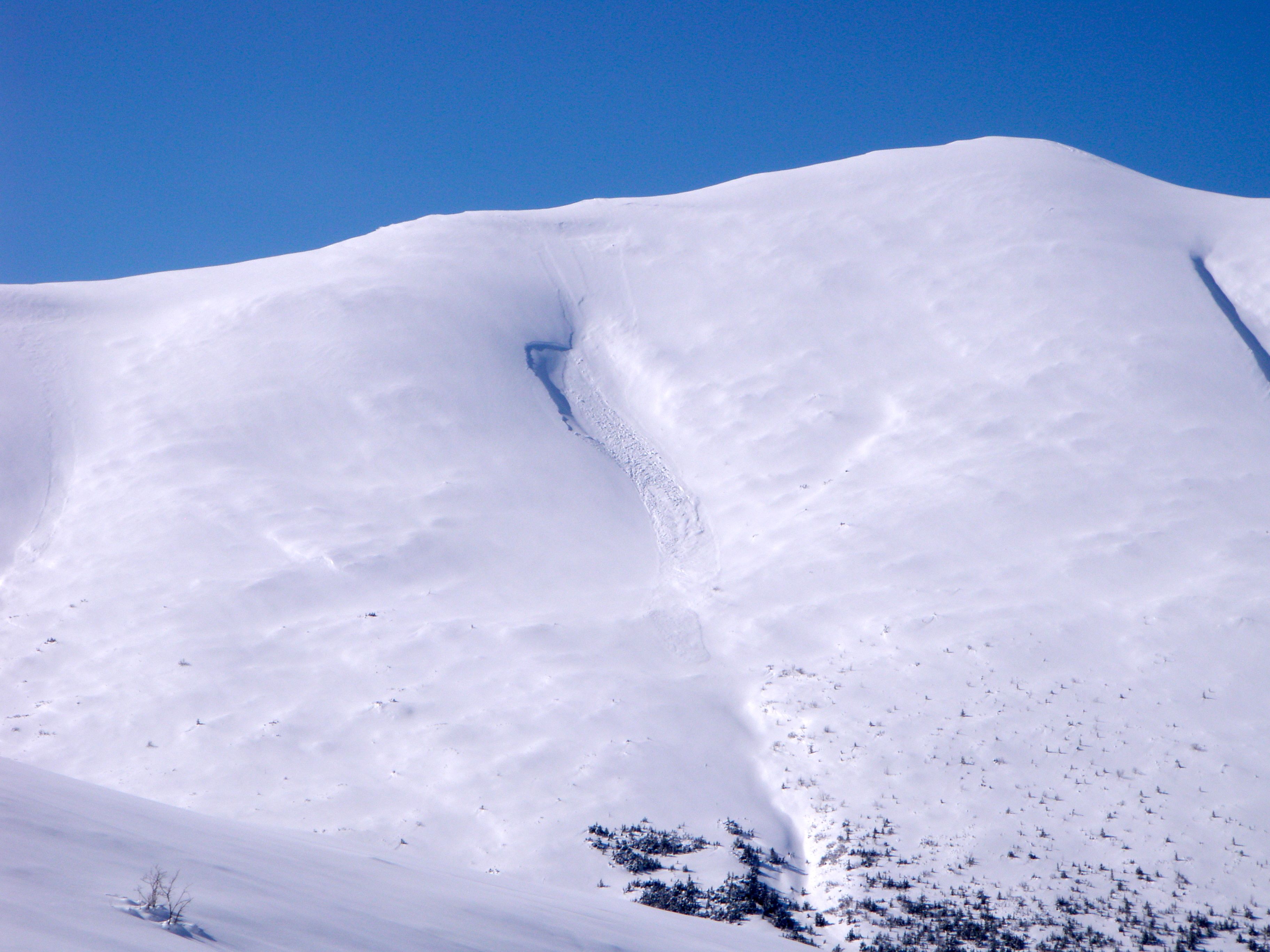 Harp area slides: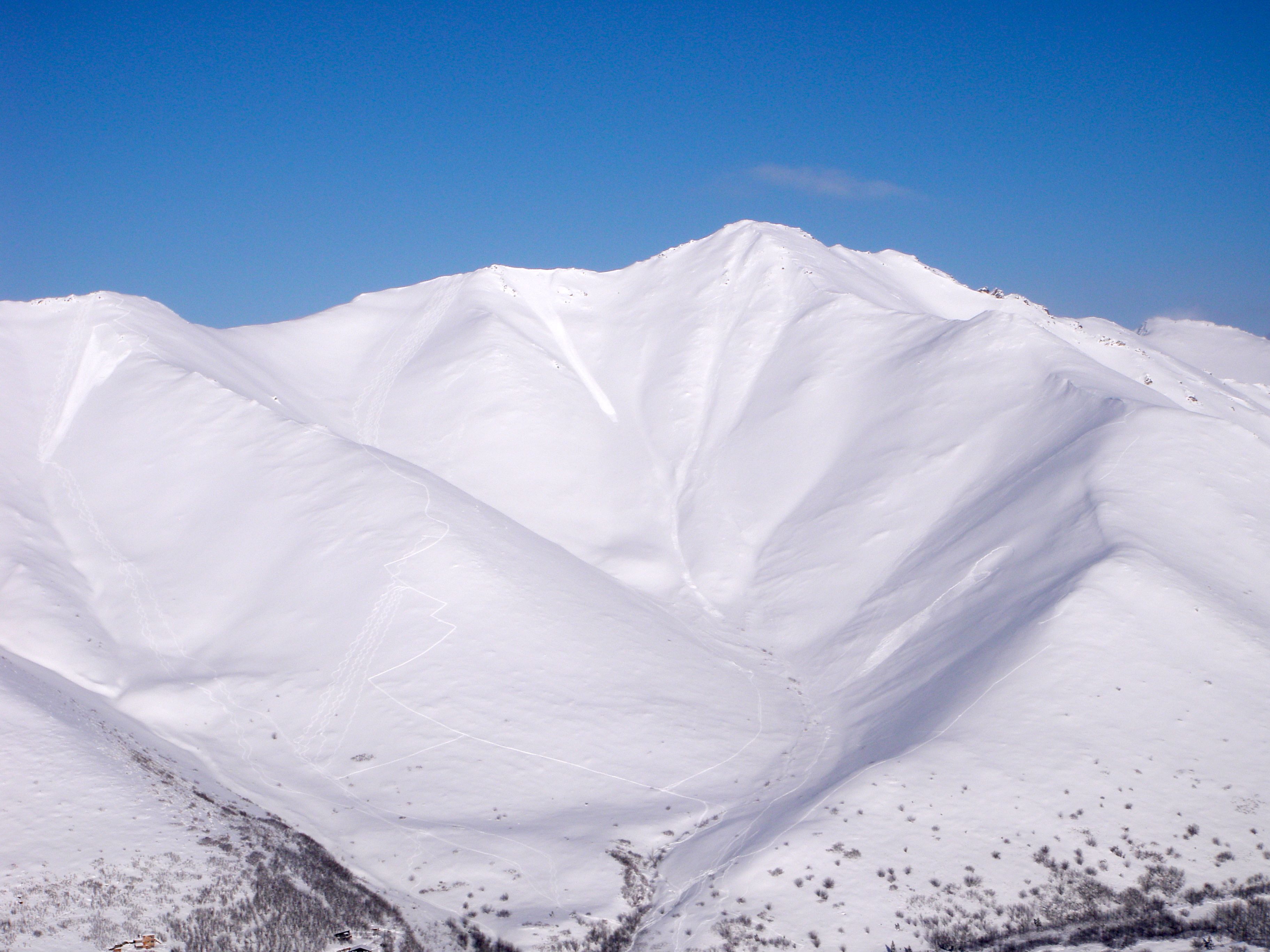 From an observer in the Mile Hi ridge area of Eagle River:
I experienced several, low energy collapses skinning up west facing ridges towards Mt. Magnificent proper. I stayed close to rocks (anchors) and lower angle ascents to avoid exposure. The skiing seemed stable on a North facing run about 30-35 degrees and a West facing run about 25-30 degrees. Personally, I would not push this big load above 35 degrees unless I had good escape options and/or anchors. The south facing run back to the truck was marginal, few fresh inches atop a breakable sun crust. I would avoid direct southern exposures just based on the snow quality. The stability seemed OK with a manageable amount of sluff atop the crust.
From an observer in the Powerline Pass area (False Peak):
New snow settled to 10″ except on north aspects and seeming to bond well to firm, old snow surface.  Seems like most of the steeper terrain sluffed by Tuesday – bed surface very firm, old snow.  No shooting cracks along the ridge or other concerns while booting to the top of False Peak.
!?