Front Range – Powerline Valley
Signs of Instability:
Relatively large and presumably naturally triggered wet slab avalanche in a southwest facing gully to the west of O'Malley Peak (see discussion and photos below for more info)
Numerous natural wet loose avalanches on south to west aspects (see discussion and photos below for more info)
Weather:
Light down valley breeze (calm winds on top of the N-S ridge we visited)
Mostly sunny skies
Mountain temperatures in the upper teens to lower 20s
Surface Conditions:
The beginnings of corn season on east, south, and west aspects: melt-freeze snow that is starting out frozen at the beginning of the day and becoming wet (and susceptible to wet snow avalanches) later in the day.  As the melt-freeze (corn) cycle has just begun recently, the wet avalanche danger will be higher later in the upcoming days than it will be after the melt-freeze process has time to develop in the upcoming weeks.  Also worth mentioning, as the melt-freeze process is still in its infancy, the riding conditions may be bad due to the breakable, icy melt-freeze surface crust that may or may not ripen into good corn later in the day.
Dry, variable snow on north facing slopes (supportable, chalky windboard with 0-3″ dry, faceting surface snow with knocked-over surface hoar on top) – some severe wind affect and sastrugi on the lower slopes closer to the valley floor
Dry, deep, and moderately sluffing powder in protected/sheltered north facing terrain
Avalanche Concerns:
A large wet slab avalanche released, presumably naturally, from near the top of a SW facing gully to the west of O'Malley Peak.  While this is the only recent large wet slab avalanche that we're currently aware of, and thus appears to be a rather isolated incident, it suggests the potential for such an occurrence elsewhere – especially later in the day when the snow on similar aspects is warmed, weakened, and susceptible to human or natural triggers.
As observed in the South Fork Eagle River valley yesterday, numerous wet loose avalanches were observed today having occurred on south to west aspects from the Powerline Valley and east to Bird Ridge.
Wet slab avalanche (presumably naturally triggered) starting at ~4400′ SW aspect along the ridge to the west of O'Malley Peak, running ~1400′ (WS-N-R4-D3):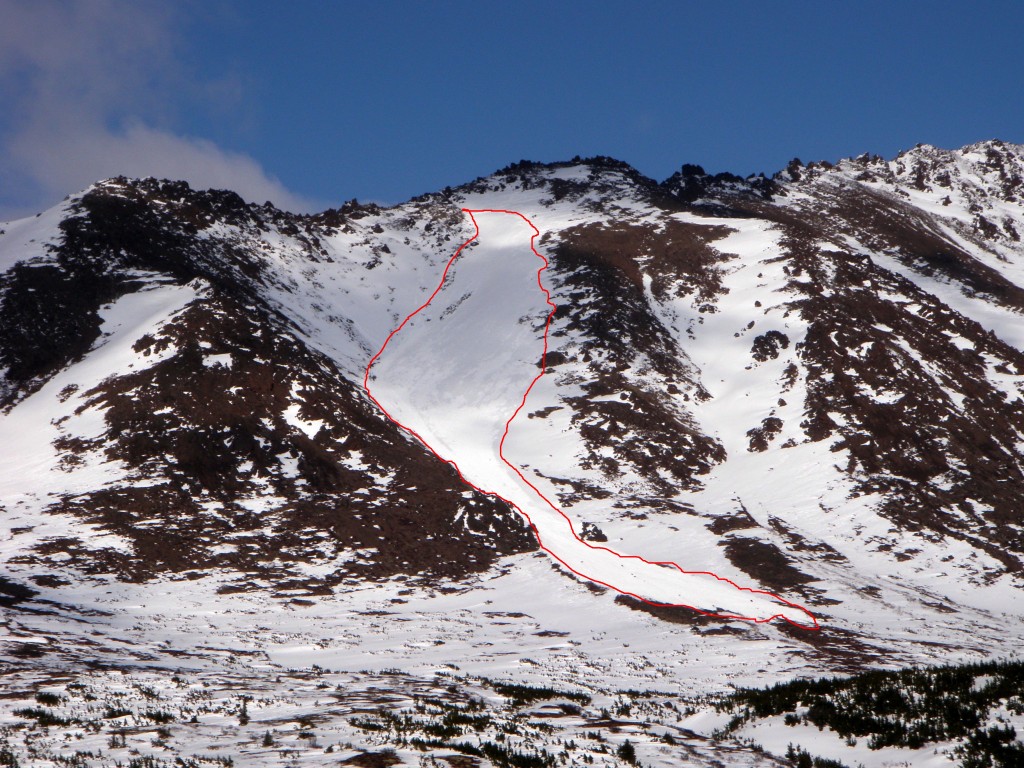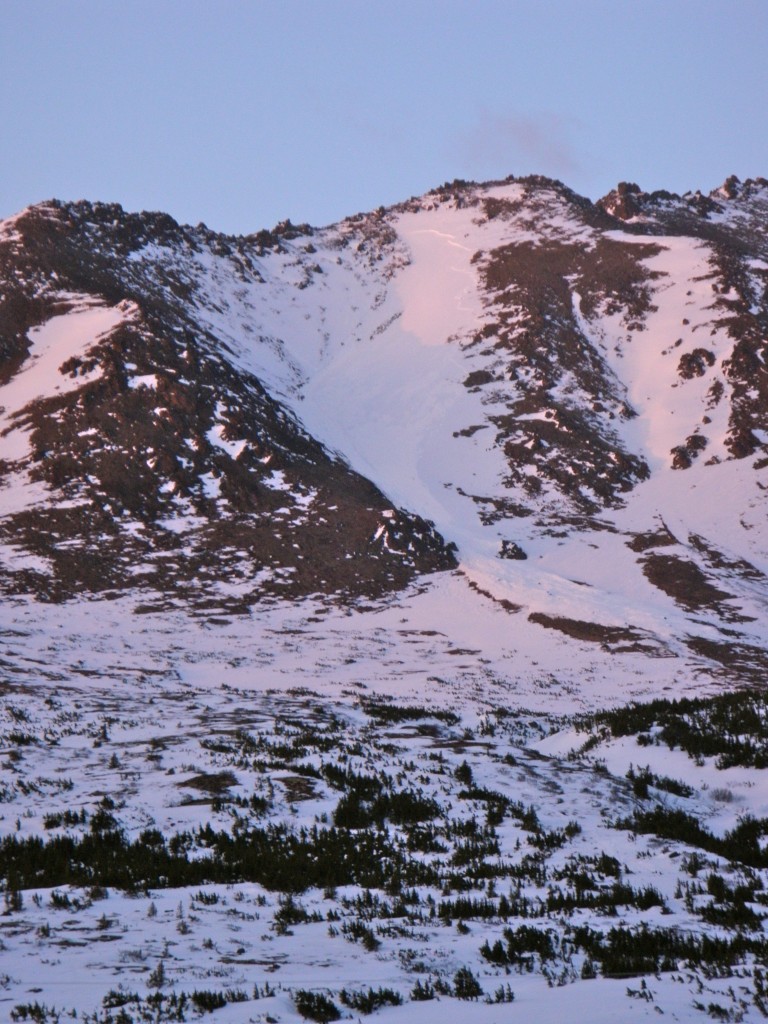 Wet loose avalanche (WL-N-R2-D2) below the west ridge of The Wedge on a west aspect running ~400′: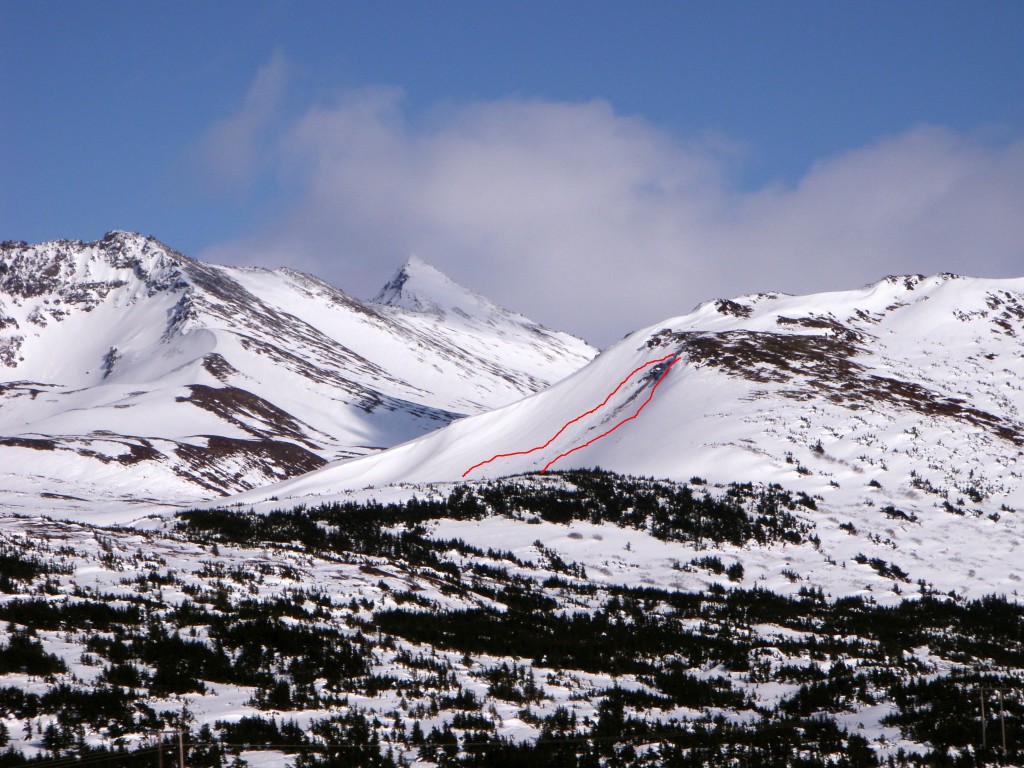 Wet loose avalanches (WL-N-R1-D1.5) off Avalanche Mountain, SW aspect, running ~200-700′: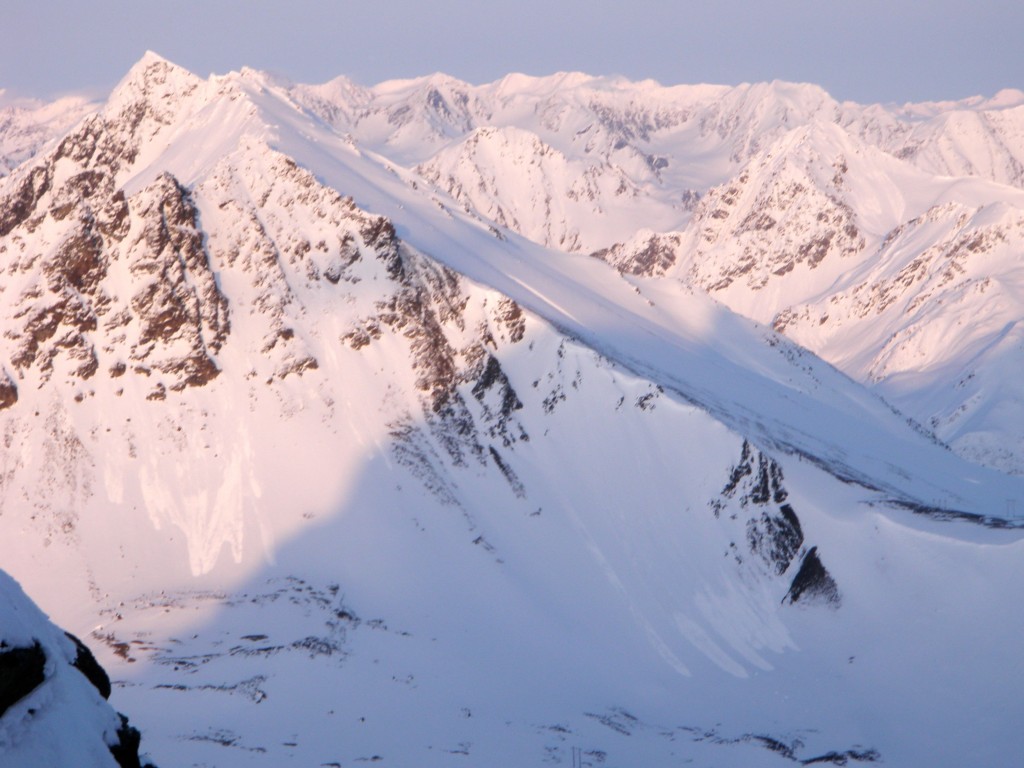 Wet loose avalanches (WL-N-R1-D1.5) SW facing Bird Ridge Overlook and west facing Bird Ridge (slides in the center of the photo are presumably from small, naturally triggered cornice failures):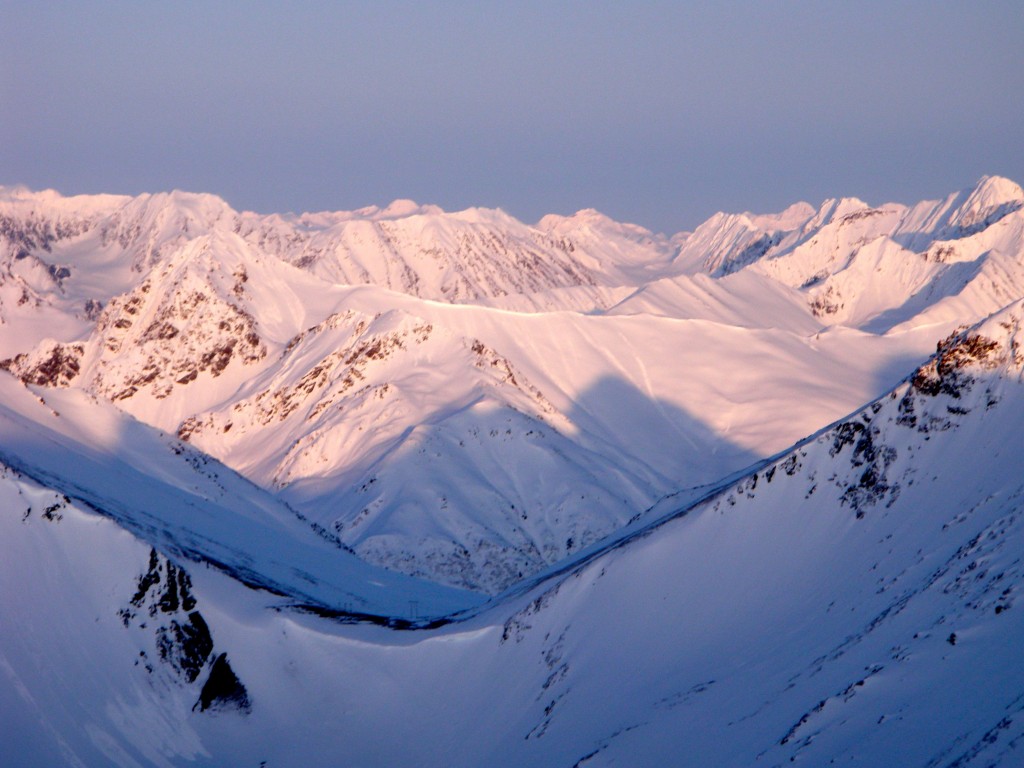 Randoman sighting: