Observations – Arctic Valley
Professional observation from Sarah Carter of the Alaska Avalanche Information Center, Valdez Avalanche Center, and Backcountry Babes:
Morning clouds and moisture ended by noon. Moderate-strong wind began blowing down the valley moving 2-3cm new snow above 3000′. Air temp cooled to -2C by 3pm. We found sparse snow as we headed toward the saddle from the lodge. Early season adventurers were seeking the only snow – which was in the windloaded gullies. Where we could find elusive snow, we saw a 1 finger-pencil windslab over micro-layers of alternating crusts and facets.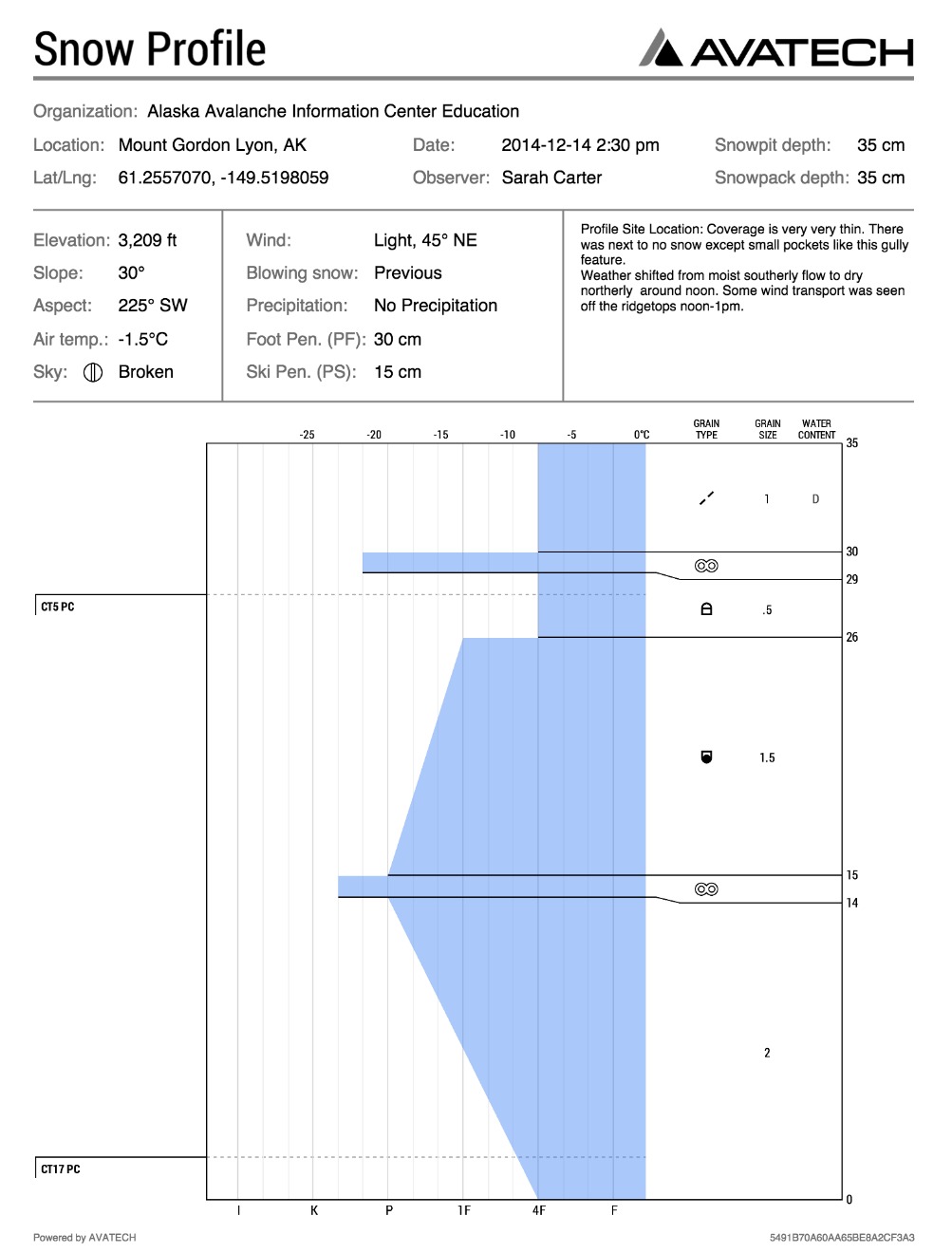 Observations – Canyon Road
Public observation:
Nasty wind slab on Peak 2 rollover: WSW aspect 20 inches deep on top of ground facets.