Hiland Road – Lynx & 3 Bowls area
Signs of instability:
LOTS of collapsing (whoomphing): widespread on multiple aspects
LOTS of shooting cracks and collapsing slabs that would crack out but not move due to mellow terrain: widespread on multiple aspects
Recent small, natural wind slabs in Lynx north and west bowls
Weather:
Clouds around 5000′ with very light snow throughout the afternoon
Calm wind with light gusts on the ridges, steadier down valley (South Fork) light wind on the lower slopes
Temps in the mid twenties
Surface conditions:
Soft, carve-able windboard in areas with decent coverage
Exposed Thanksgiving weekend drizzle/melt-freeze crust and bare tundra/rocks in areas with less than adequate coverage
Snowpack discussion:
Whoomphing: it always seems to make my heart drop no matter the terrain.  Despite being very attentive to terrain management today (keeping the angle mellow in areas that actually have a snowpack and only using steeper terrain that was snow free), which was absolutely necessary, I experienced that heart in gut feeling quite a few times.  While the snowpack is still thin enough that there don't seem to be many areas harboring very large (>D2) and cohesive slabs, it seemed like just about every pocket with a cohesive slab would whoomph when weighted.  Some of these pockets would crack at the crown and upper flanks but due to the mellow slope angles, that were the rule for today, wouldn't fully release.  Cornices were extra touchy today too, like the one pictured below that broke off near the top of Lynx from a safe distance away when cautiously approached.
Still thin in 3 Bowls up high:
Terrain accessed from the South Fork trailhead has been significantly wind-blasted since yesterday: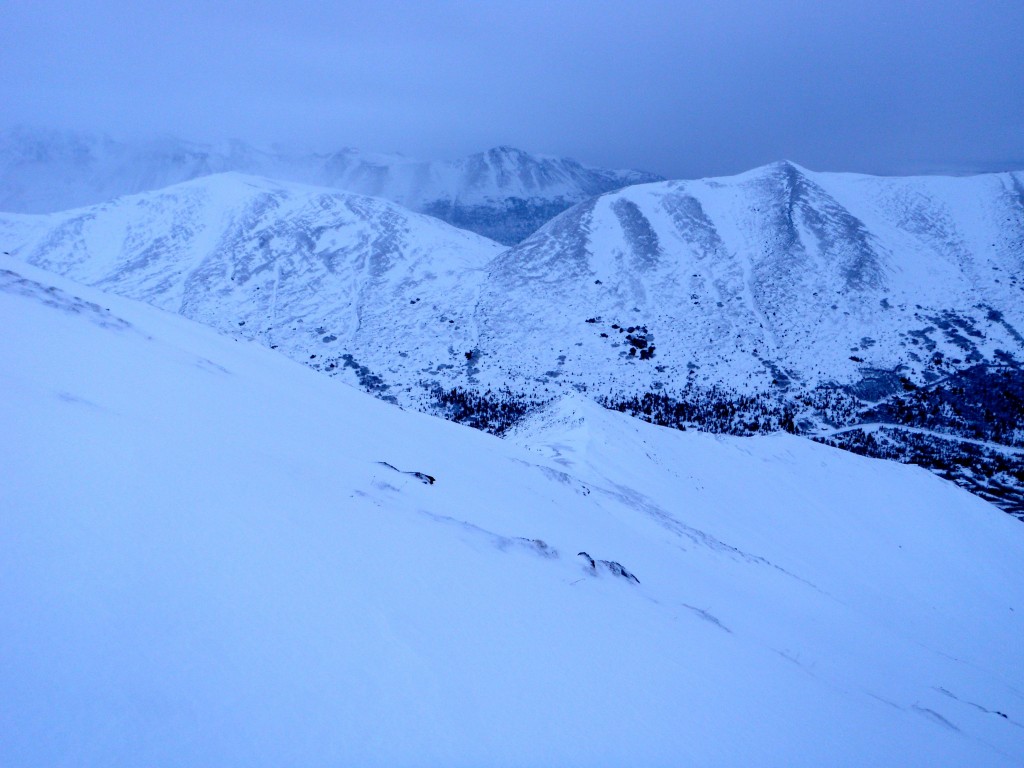 Coverage near the top of Lynx – the west facing bowl (bowl to the right of the center ridge) slid beneath the corniced ridge sometime Thursday or Friday removing what little coverage there was from the upper 1/4 of the bowl (HS-N-D2-R2) – the north facing bowl (to the left of the center ridge) slid (very small wind slab) beneath the cornice at the very top (HS-N-D1-R1):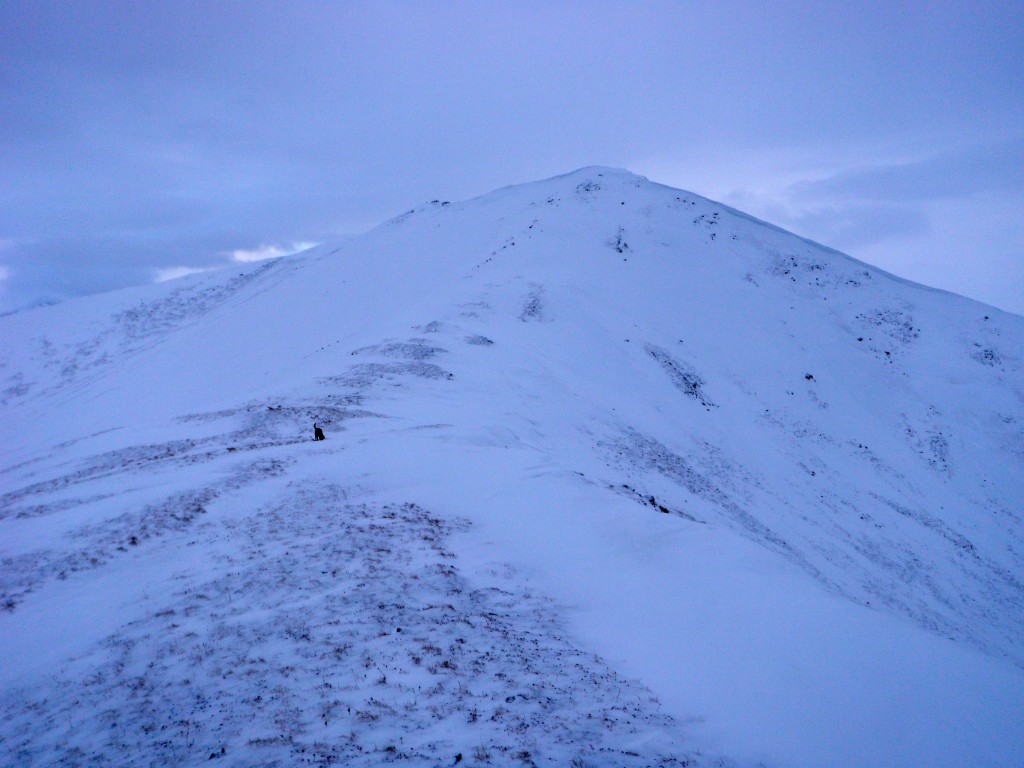 Coverage in 2 Bowls and Harp bowls: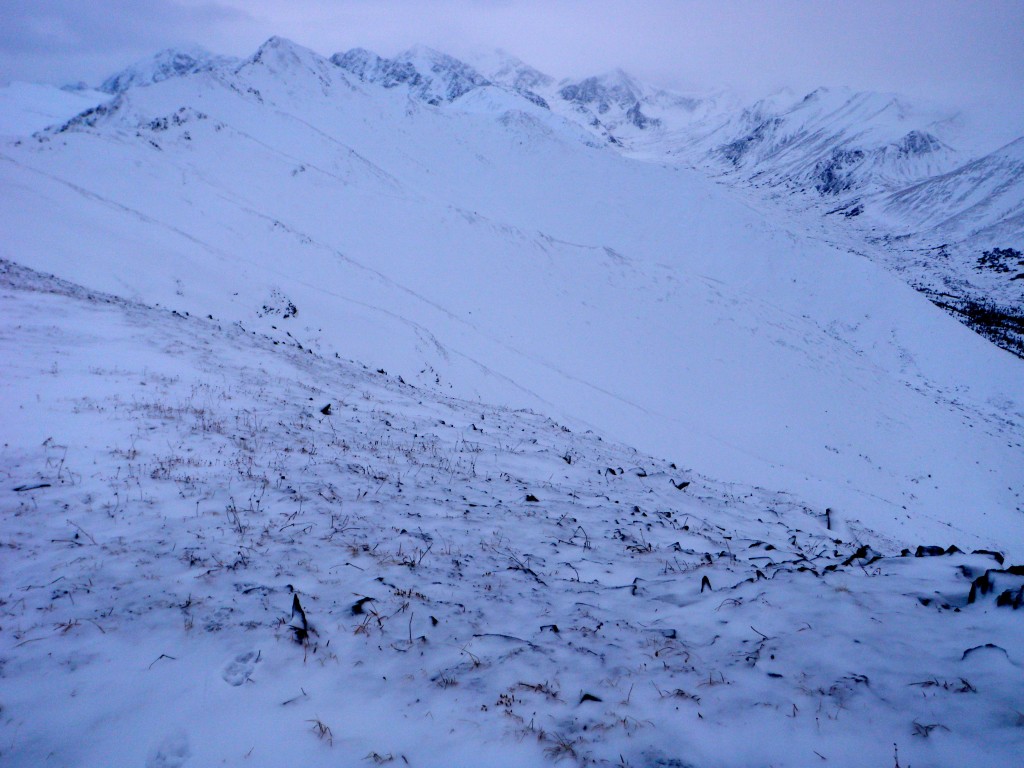 This cornice at the top of Lynx above the north facing bowl was very reactive and released, further back than the overhang, from a safe distance away when cautiously approached: