Public Observations – Arctic Valley
D1.5 human (skier) triggered avalanche on Gordon Lyon north face just below the summit.  Dense ~1F+ wind slab ~18″ thick and ~40′ wide.  Third skier down was well onto the slab (~4 turns) when it released.  First two skiers had descended without incident to a safe zone and watched from below as the third skier triggered the avalanche.  Fast running with debris deposited in the primary, deep gully terrain trap at the bottom.  Debris pile ~4′ deep.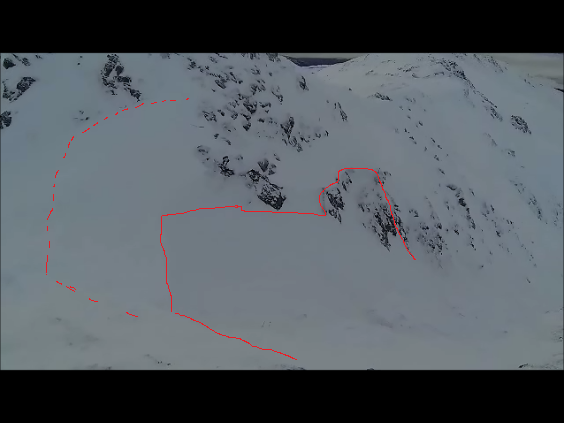 Notes:
The snowpack in this area is currently extremely thin and weak with at least two, possibly three, persistent weak layers: depth hoar, facets on crust, and possibly buried surface hoar.  The avalanche that was triggered behaved typically of a slab associated with a persistent weak layer; two skiers had descended without incident and when the avalanche released on the third skier it did so from above when he was on about the middle of the slab.  The fracture seems to have initiated and propagated across a thin, rocky area.
This avalanche confirms unstable snow susceptible to human triggers, associated with persistent weak layers, in both the southern and northern advisory zones.