Observations
Front Range – Peak 3

Red Flags
-None
Weather
-Partly cloudy skies, temps in the 30's at the car, probably around 20 at the summit of Peak 3
-Strong winds E-SE, gusting probably 25-30 MPH, pluming from ridgelines, "snow devils", lots of blowing snow, despite not much available for transport
Snow Surface
-Mostly sastrugi and windslab, pockets of wind transported powder
Snowpack
-Dug a pit on the NW aspect of the summit of Peak 3. HS=85 cm. 0-5 cm basal facets, 5-7ish cm ice crust, 7-25 cm <4F sugary facets, 25-85 cm decomposed wind slab ~1F. CTN, but the upper slab sort of broke in half down the middle somewhere around CT35. ECTPV, Q1, interface between wind slab and facets. Our vigorous sawing to isolate the column might have contributed to such an alarming result.
Skiing Conditions
-Decided not to ski the steep summit cone, and instead skied the lower angle bowl from the west shoulder. Pretty rough skiing, but I guess not bad for a Monday night?
~Sam Galoob
Front Range – Ptarmigan Ridge (Rabbit Creek side)
Route
Toured back from Canyon Road, ascended the 2nd or 3rd gully farther back than Ptarmigan.
Weather
Winds were consistently 15-20 with intermittent stronger gusts coming from up-valley and out of the East.  Temps were in the teens.  Sunny with clouds to the East behind the Suicides, almost lenticulars over S Suicide.  Copious snow transport observed everywhere.
Surface conditions
Variable.  Sastrugi and windboard on lower elevations and flats, drifting.  On leeward slopes less than 30 degrees: generally about 3-5 inches of wind-deposited snow.  Other areas were windboard mixed with strips of softer wind-transported snow.
Snowpack
On a sheltered slope just greater than 30 degrees, we triggered a small windslab just by stepping on its periphery, only a few inches deep at that point.  it was about 1.5 ft in depth and tapering off at each edge and about 50ft across.  It ran fast on the slick wind deposited snow below.  I suspect it to be a a new slab formed by last nights' and today's wind moving the last dusting of snow around.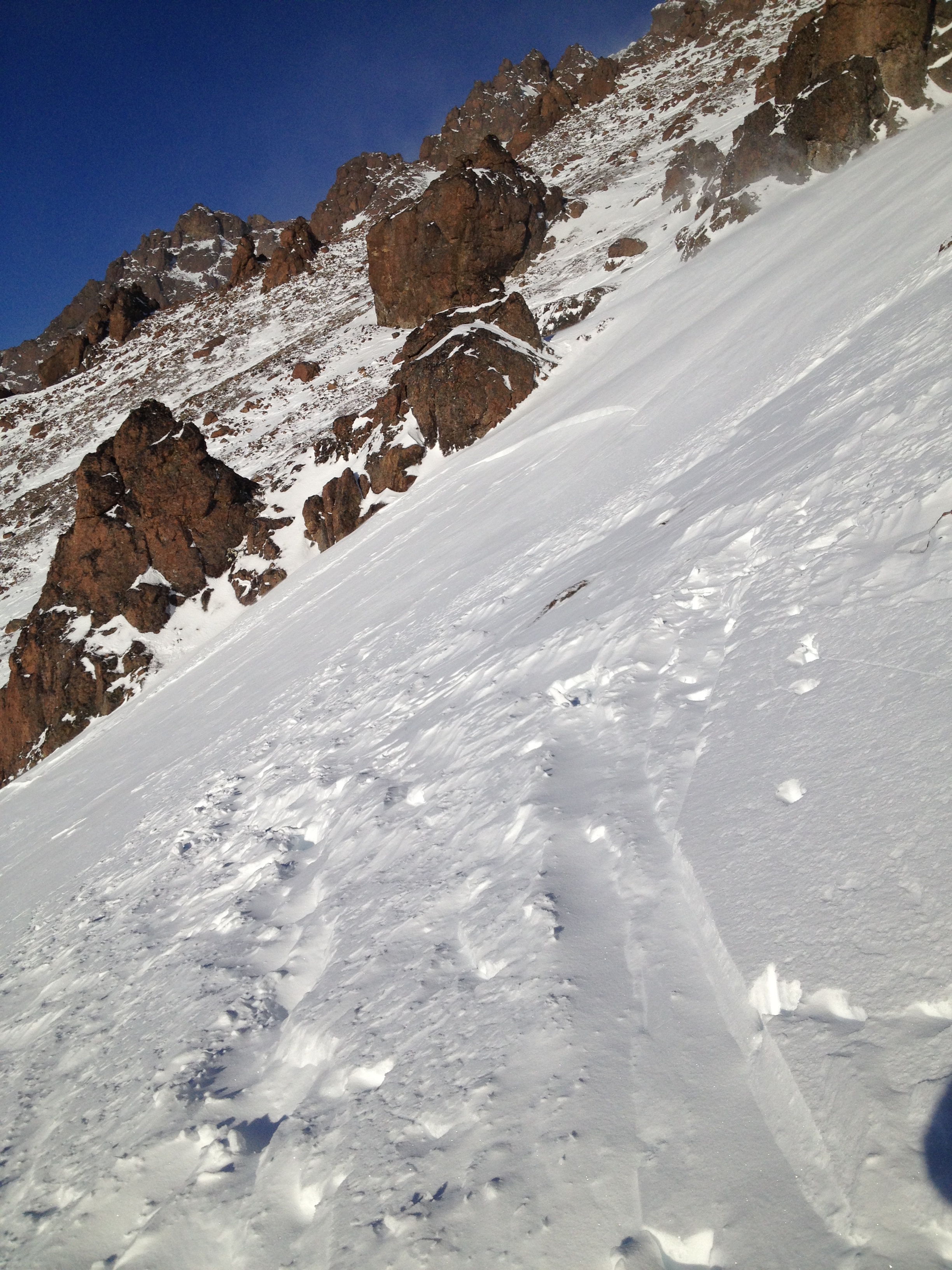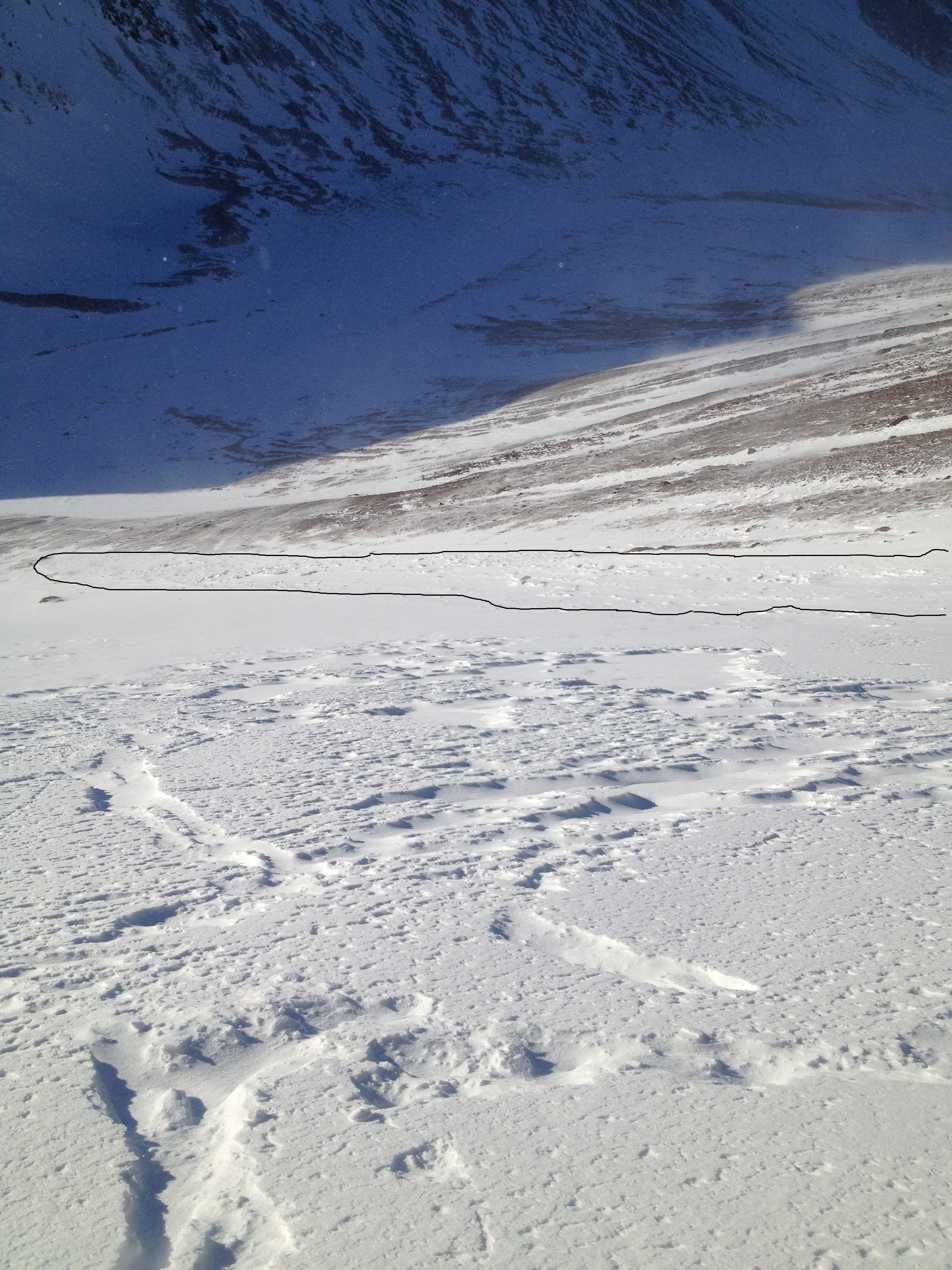 ~Andy Resseguie