Observations
Front Range: South Fork Campbell Creek (Powerline Valley), Ptarmigan North
Red flags (obvious signs of instability):
Weather:
Overcast skies becoming obscured further up the valley by mid afternoon, some very light snow starting to trickle in
Temps in the 20s
Light SE wind
Surface condtions:
Variable dry, winter snow comprised of boilerplate wind slab, supportable wind slab, breakable wind slab, wind buffed powder
Snowpack:
Numerous handpits revealed faceted layer(s) between wind slab(s) within the upper 3′ of snowpack.  As elevation increased, fresher wind slab at the surface became more prominent (ranging from a thin wind "skin" to slab several inches thick).  By ~3500′ the fresher wind slab at the surface (likely formed Wednesday) became more continuous and thicker.  By ~4000′ we turned around due to wind slab concerns.
Of interest to climbers, here are some photos of Hookers and the mixed routes area: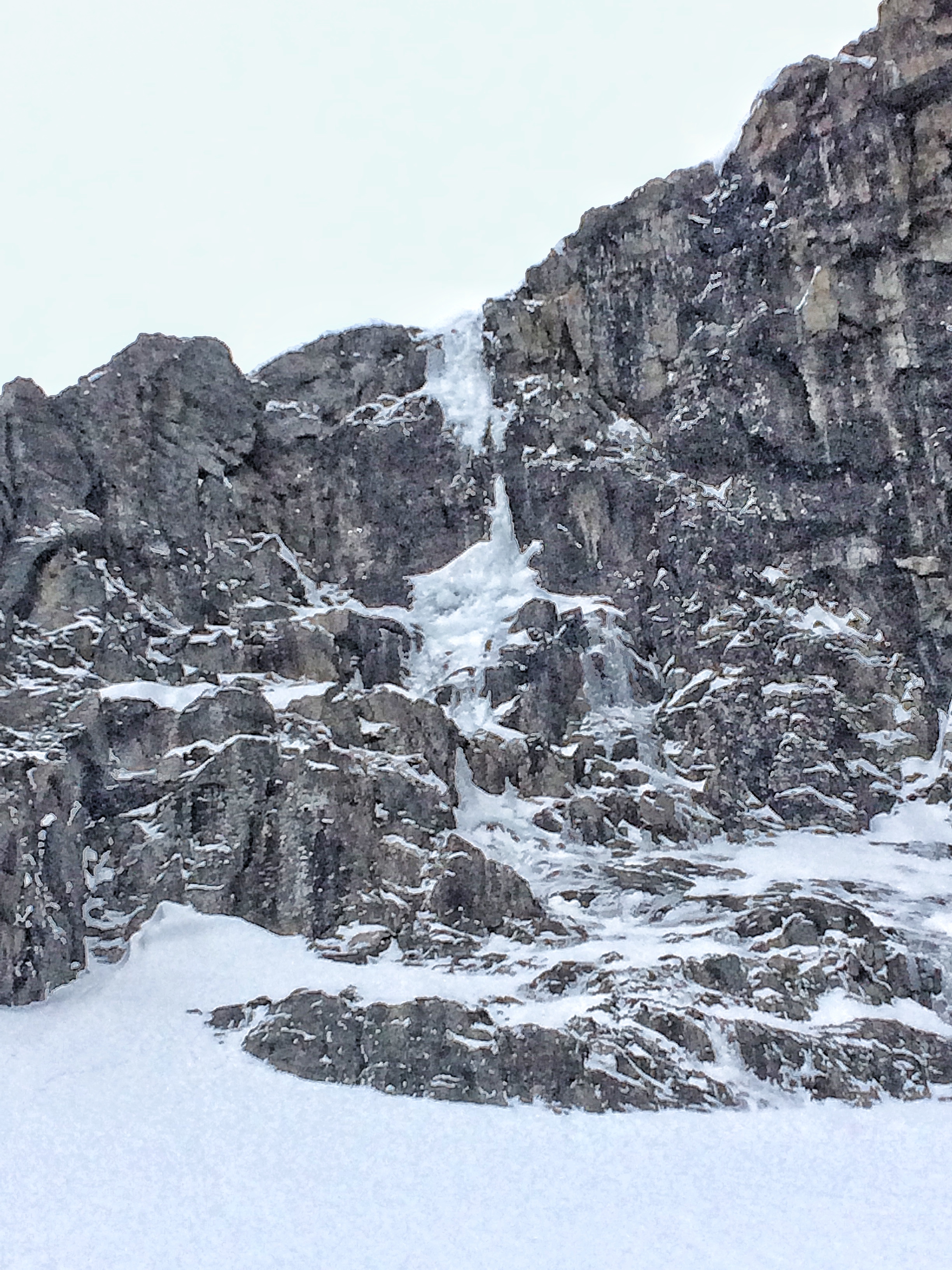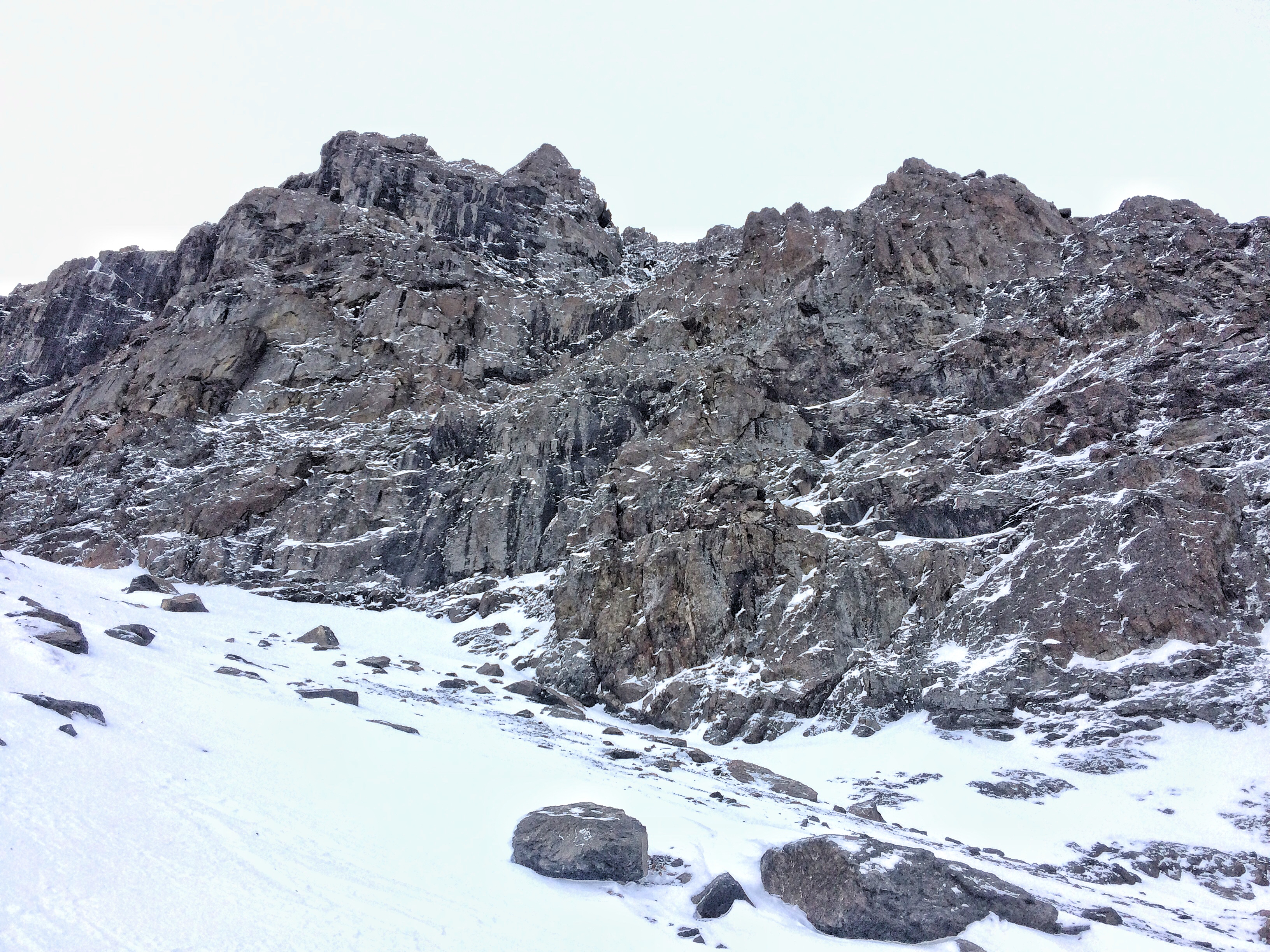 Eagle River – South Fork
Route & General Observations:
Due to wind distribution, snow coverage is varied from bare to drifted areas almost 2m deep. We dug on a 32 degree NE slope at about 2600′. In places, there were several thin layers of
pencil-1finger windslab cracking under our skis. Within the top 20cm we found 3 different layers of facets sandwiched between the windslab layers that failed sudden-resistent planar. The lower snowpack was pencil hard to ground.
Red flags (obvious signs of instability):
Cracking of upper windslab
Weather:
No new snow. Previous north to east wind. -2C
Snowpack:
CTE down 2cm in 0.3mm facets RP, CTM down 13cm in 1m facets, CTM-H down 20cm in 1m facets. These facet layers were all sandwiched between pencil-1 finger windslabs.