Observations – Front Range – Ptarmigan & The Wedge
Obvious signs of instability:
Weather:
Sunny with temps in the lower 20s and generally light winds.
Surface conditions:
Hard, icy, and slide-for-life melt-freeze crust below ~3500′
Dry and soft snow above ~3500′ (more variable in the Ptarmigan north couloir than the SW face, couloir, and gully on The Wedge)
Discussion:
A fine Sunday in the Church of the Front Range provided more great lemonade.
With excellent stability and low avalanche danger we were able to ski steep lines on Ptarmigan and The Wedge: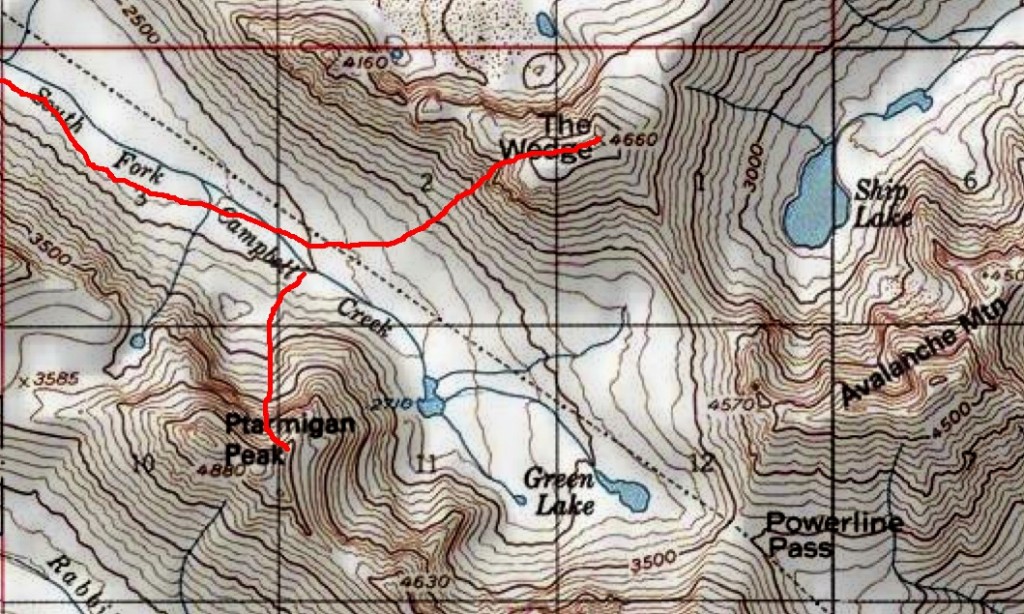 Practicing Randoism on The Wedge: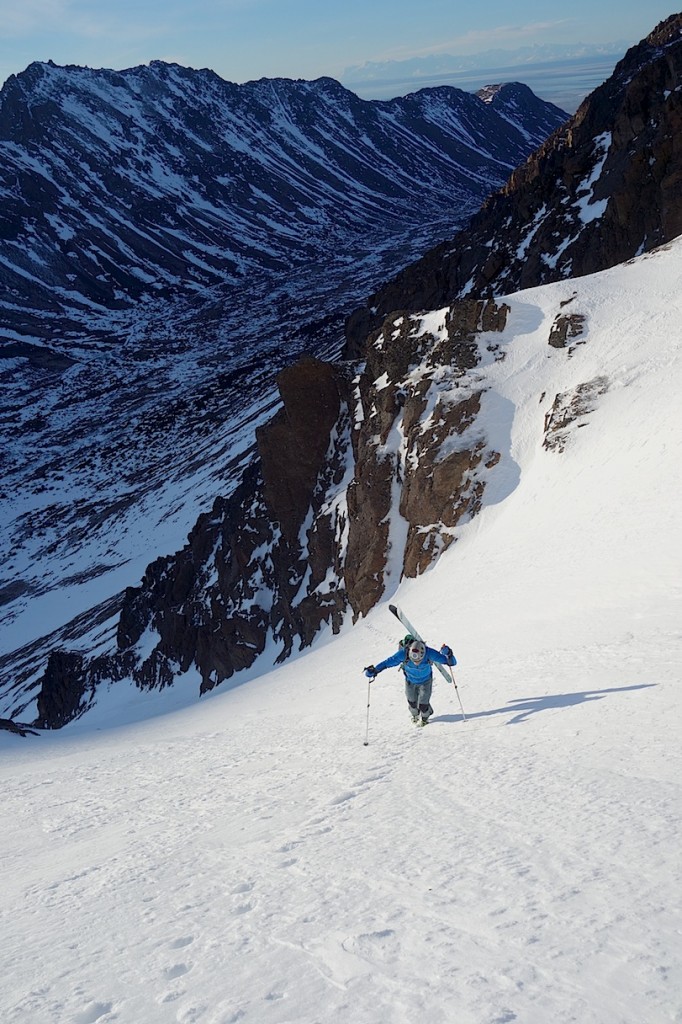 To ski the upper west face of The Wedge requires excellent stability and very low avalanche danger.
It rolls over steep and is a broad, open slope funneling into a narrow and much steeper couloir/gully below: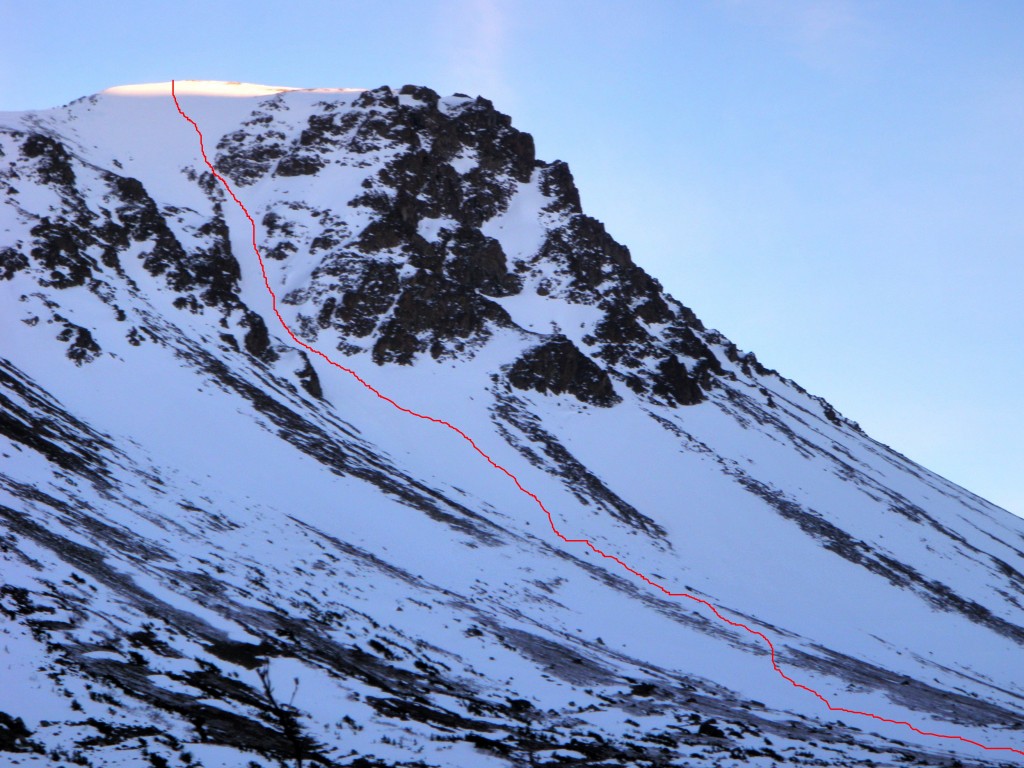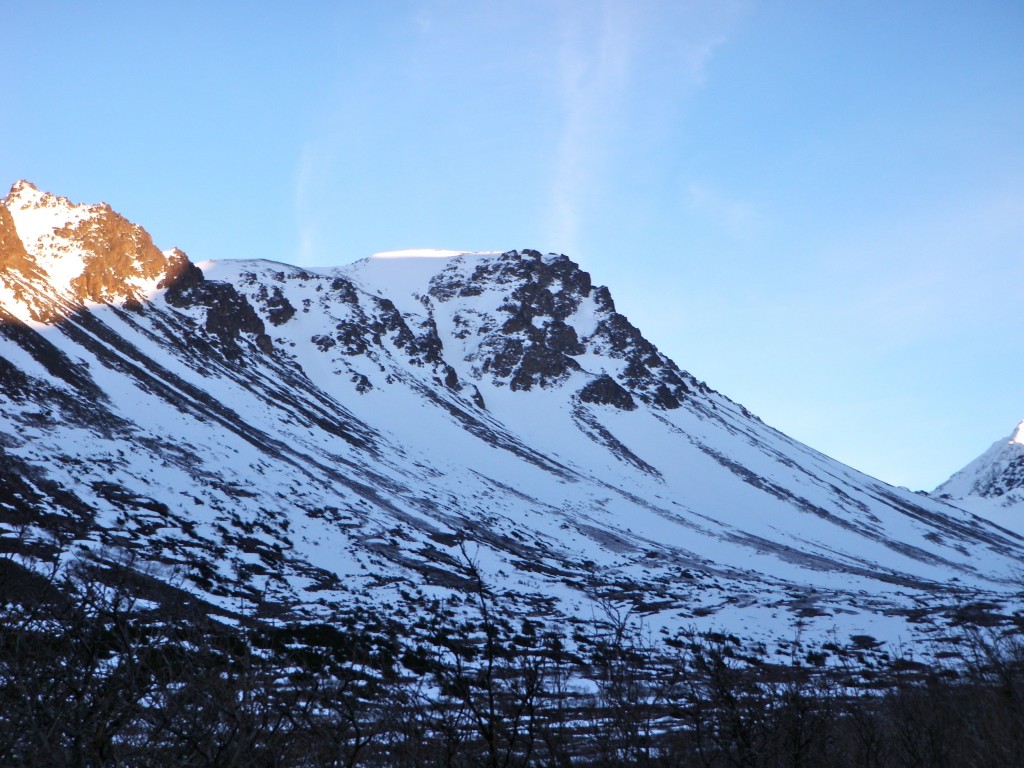 The Ptarmigan north couloir was WAY more demanding than it needs to be (half slide-for-life, icy boilderplate):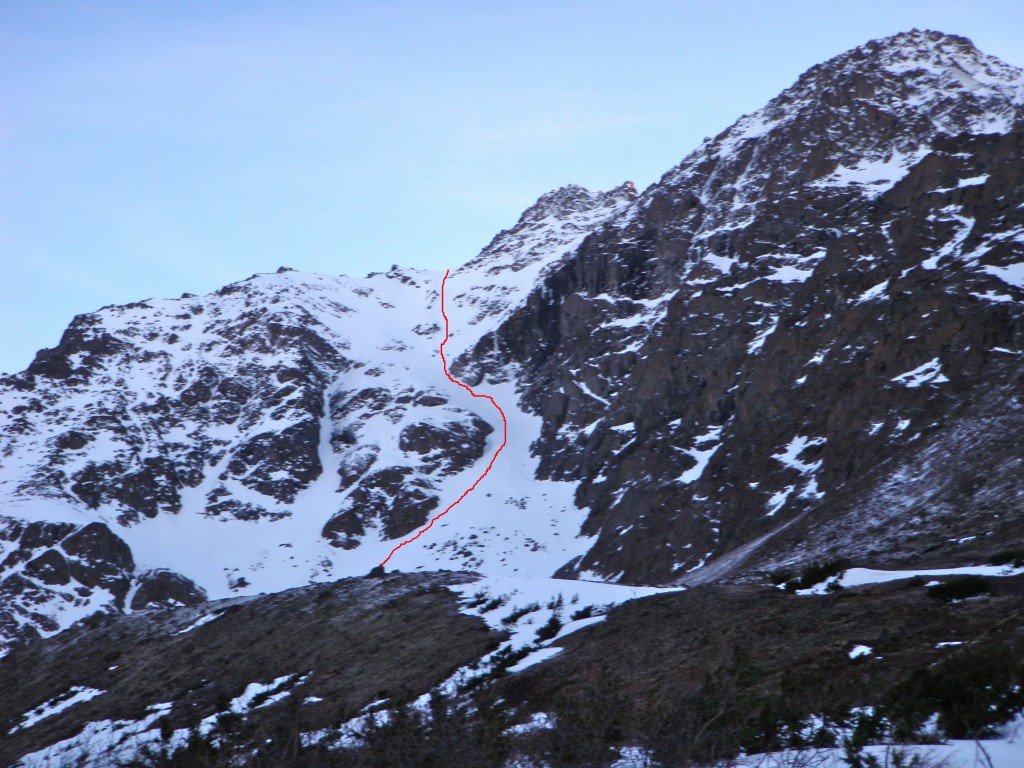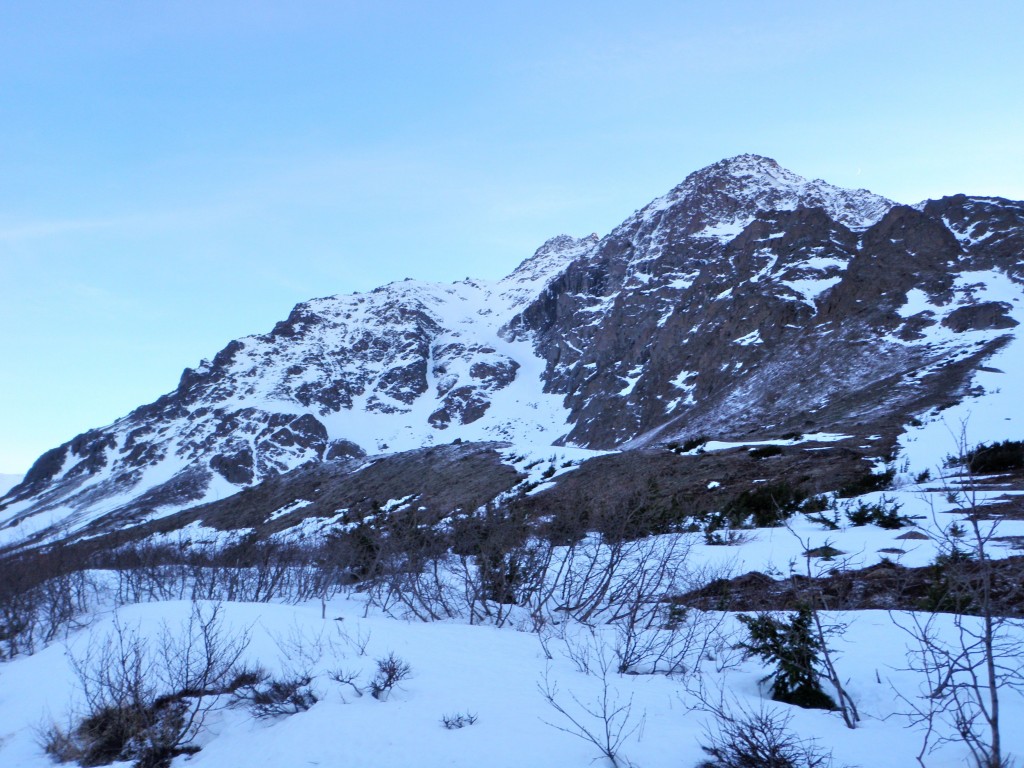 The top of Ptarmigan was rewarding, though: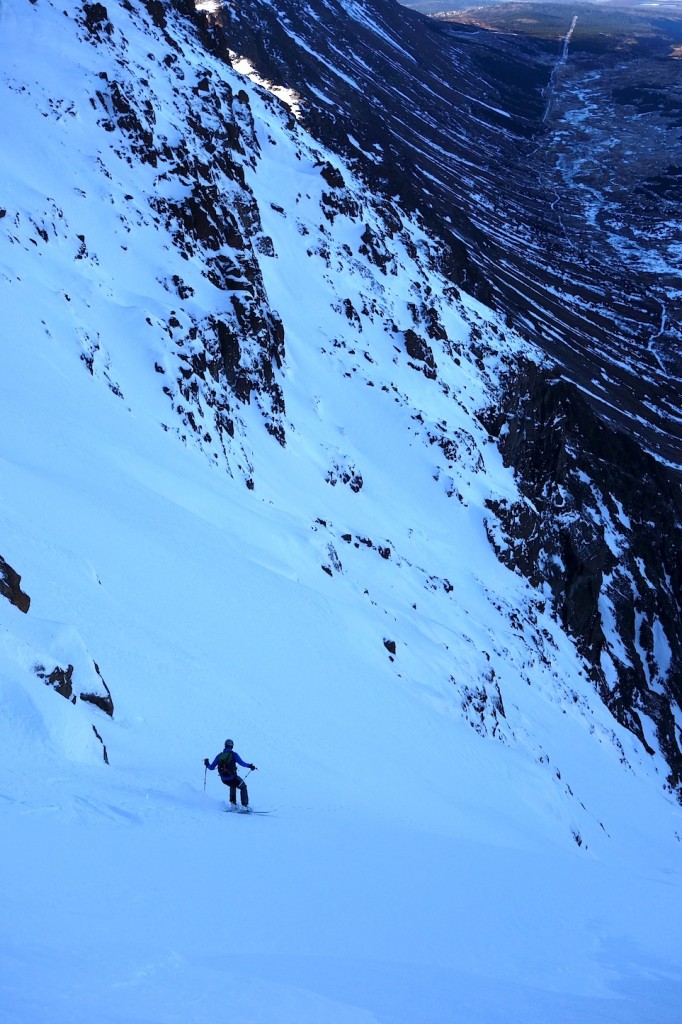 Avalanche Mountain and the "Thin White Line" looked very nice: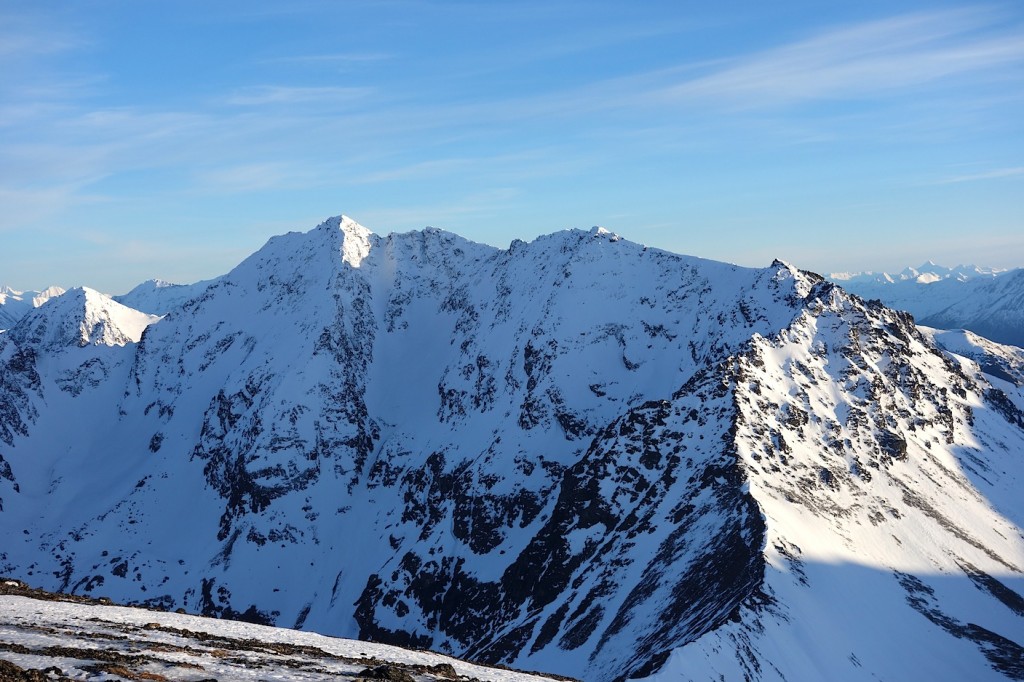 Snow coverage around Powerline Pass: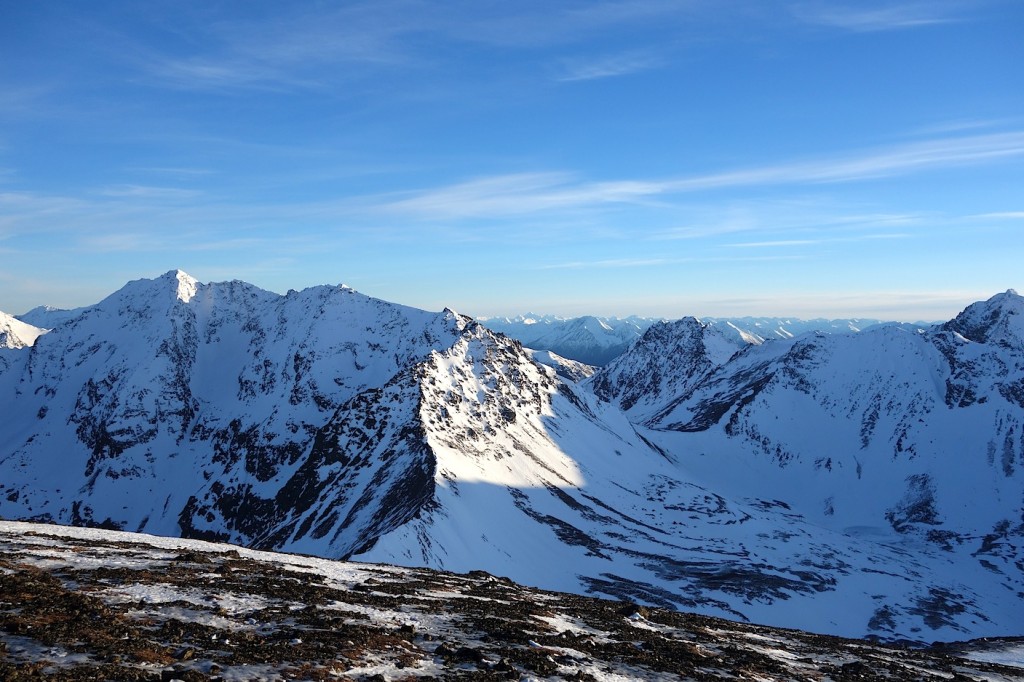 Most of the above photos are courtesy of Randoist Brian Harder.  Check out his site: SkiMo Life.