Observations
Front Range: Peak 3 – Ptarmigan
Red flags (obvious signs of instability):
Weather:
Partly cloudy with moderate SE wind and temps in the 20s
Surface conditions:
Melt-freeze below ~2500′
Variable dry snow above ~2500′: ranging from supportable, P hard wind-packed in exposed areas to 3′ of 4F powder in sheltered areas
Snowpack:
The strength and structure of the Front Range snowpack is much better than that of the Eagle River area, where a skier-triggered persistent slab avalanche killed a canine partner last Thursday off Harp Mountain in the South Fork area.
Generally, on S to W aspects up Rabbit Creek, wind slabs seem to be bonding well given the conducive temperatures and lack of significant weak layer(s) in the upper ~1m of snow.
Ptarmigan W face snowpit, 4350′, 225* SW aspect, 40* slope, 188cm height of snow, ECTN14 down ~30cm: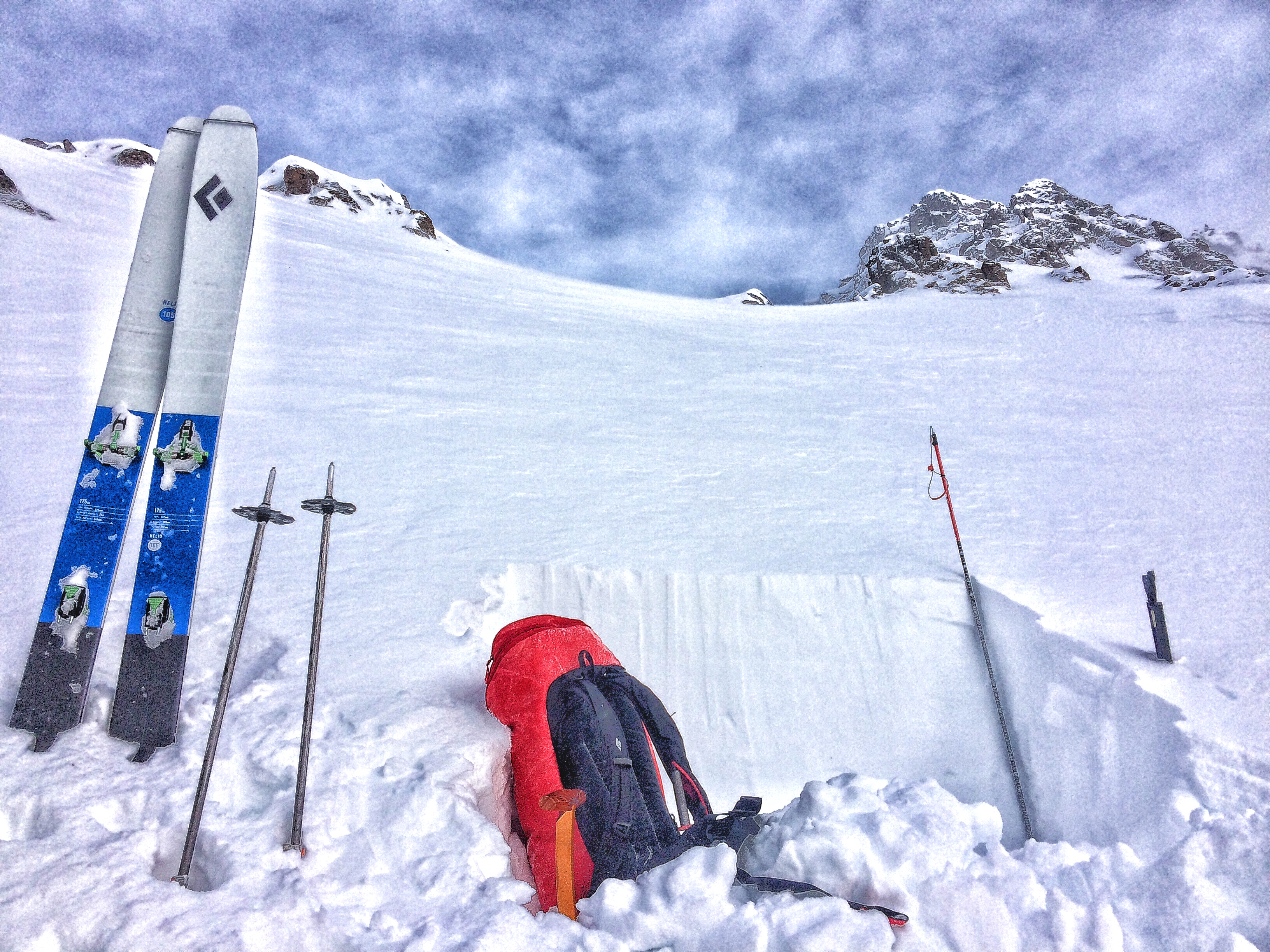 Upper South Fork Campbell Creek: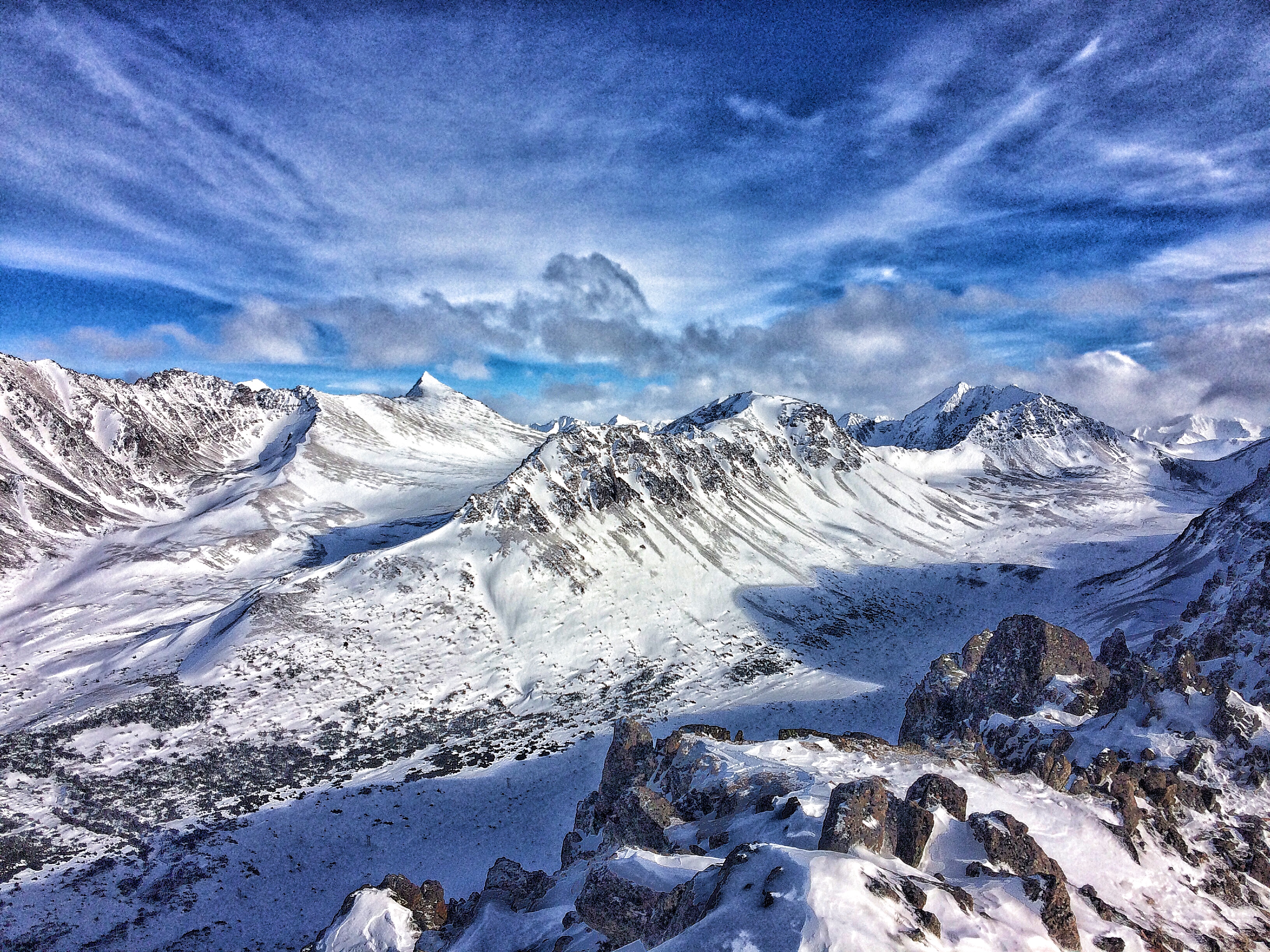 Peak 4: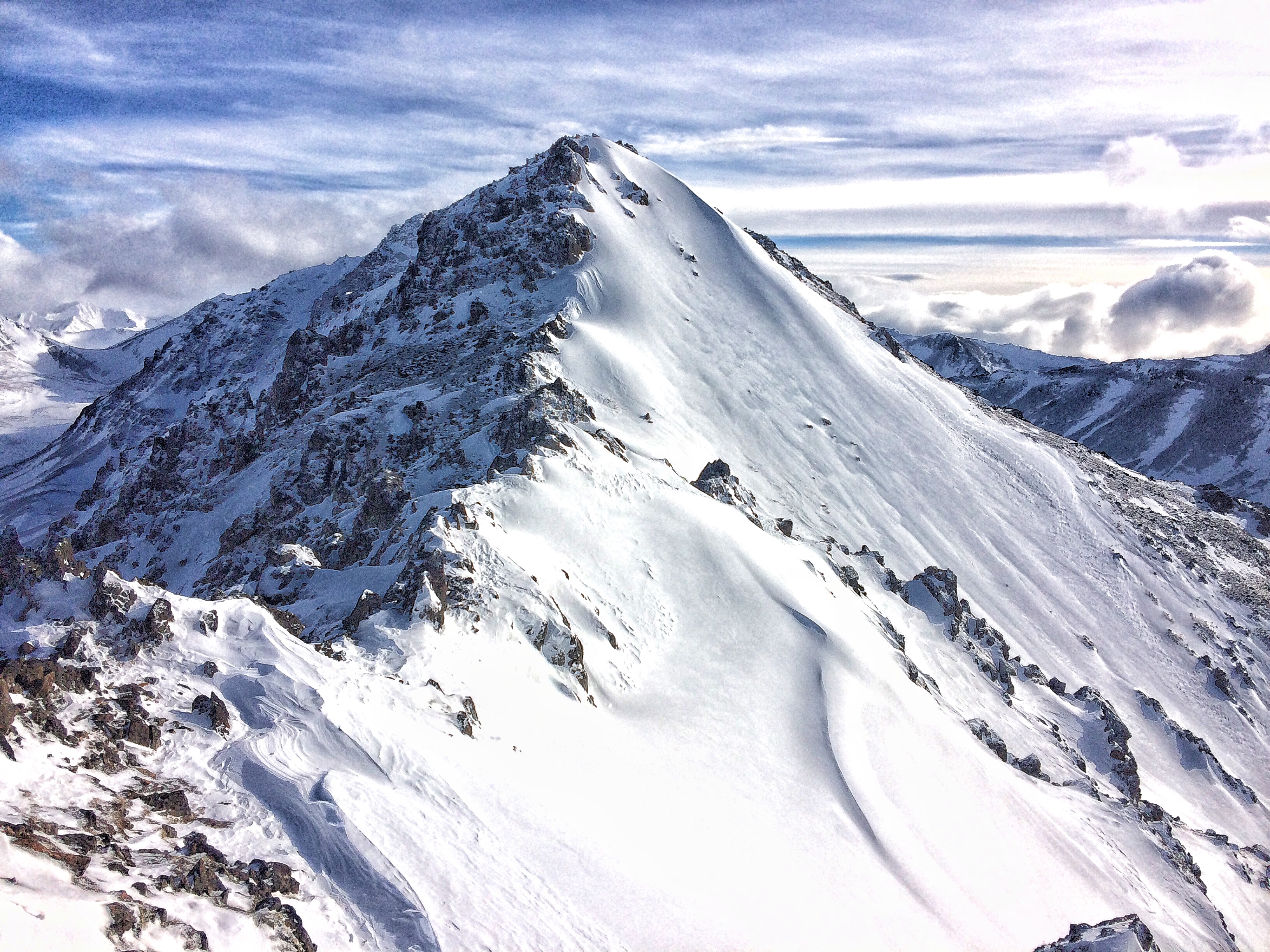 Arctic Valley – Gordon Lyon:
Route and General Observations:
Toured to Rendezvous Pass, then up the ridge to Gordon Lyon. Back down our up track.
Weather:
Broken clouds, winds calm at the trailhead, winds light to moderate from the east in Rendezvous Pass. Temps in the 20's. No precip.
Red Flags and Recent Avalanches:
-Whumph on south ridge of Gordon Lyon.
Snow Surface:
-Windboard, sastrugi, ice, breakable wind crust, fossilized barnacles (see photo).
Snowpack:
Dug a quick pit on the NW aspect of Gordon Lyon (on belay). Snow surface was nice and chalky. Snowpack was surprisingly right side up in the top meter or so, going from F -> P top to bottom. Under that, 4F facets, approximately 1mm. No easily identifiable weak layers. Top 5 cm crust easy sudden planar on shovel tilt test. Did not do any other stability tests, since my trusty belayer was up in the wind freezing her tail off.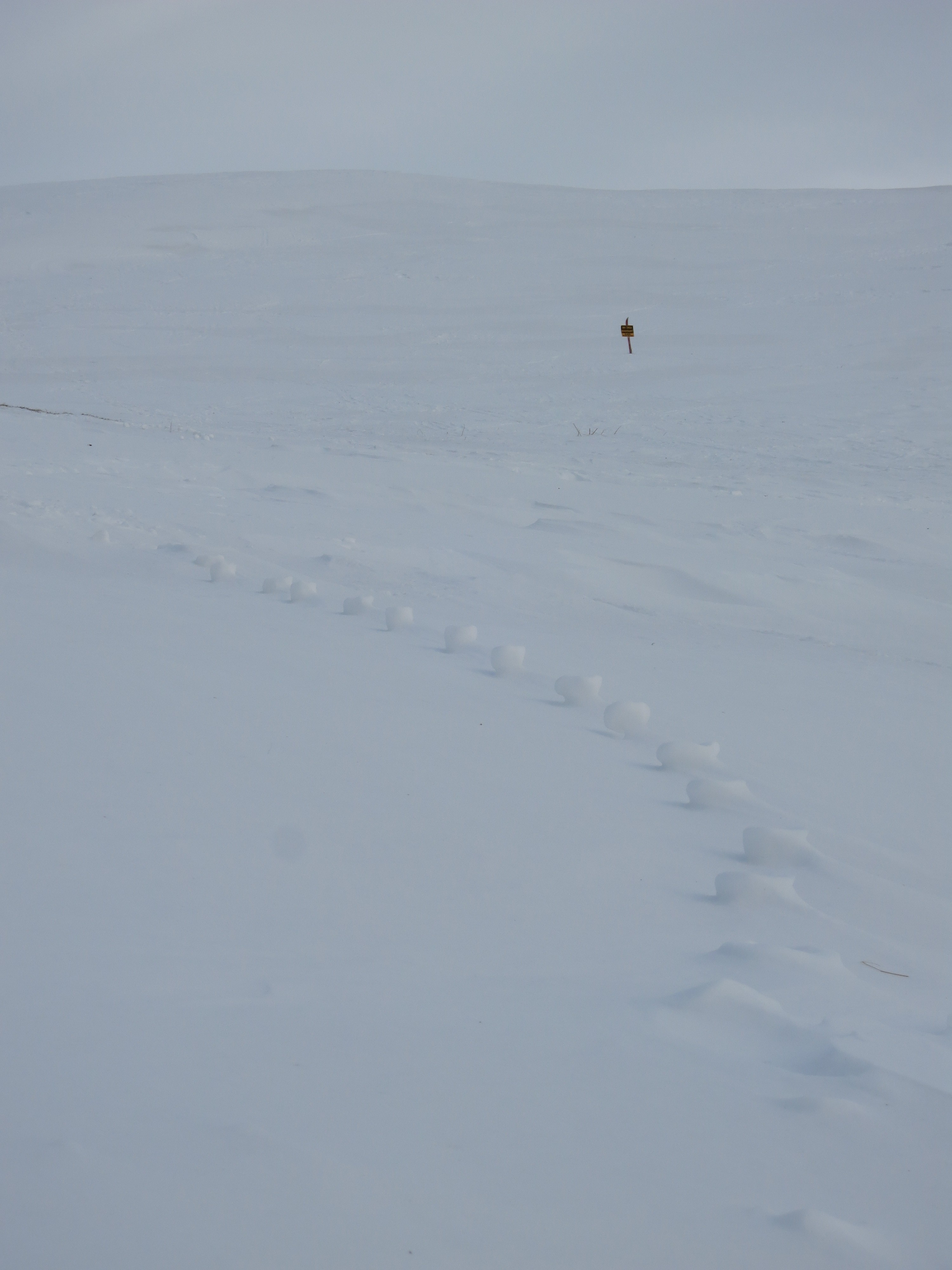 Thanks Sam Galoob!