Observations – Gordon Lyon
Obvious signs of instability:
Weather:
Sunny (only clouds were way out west) with temps in the lower 20s and light north breeze
Surface conditions:
Thin, weak, and carve-able rain crust with soft, dry snow for a few inches below above ~3800′
Mostly supportable and easily edge-able melt-freeze crust from ~3300-3800′
Solid, boilerplate melt-freeze crust from ~2800-3300′
Discussion:
The uppermost Arctic Valley Rd (within ~1 mile from upper parking area) is still a bit icy and treacherous (FWD w/studs manageable with caution), but the Arctic Valley backcountry is holding out snow-wise.  It's one of the few places where there's consistent skinning left (most other areas un-skin-able due to lack of snow or icy, boilerplate melt-freeze crusts on slopes).
On January 16, 2014 (click date to view full observation), there was a D2 human triggered avalanche on NW Gordon Lyon.  These slopes had been suspect for a couple weeks prior to that incident due to persistent instabilities (see January 8 observation).  At Gordon Lyon today, the snowpack was profiled and assessed just above where the crown of the aforementioned avalanche was at.
The black "x" marks snowpit location (just above crown of pictured 1/16/14 avalanche):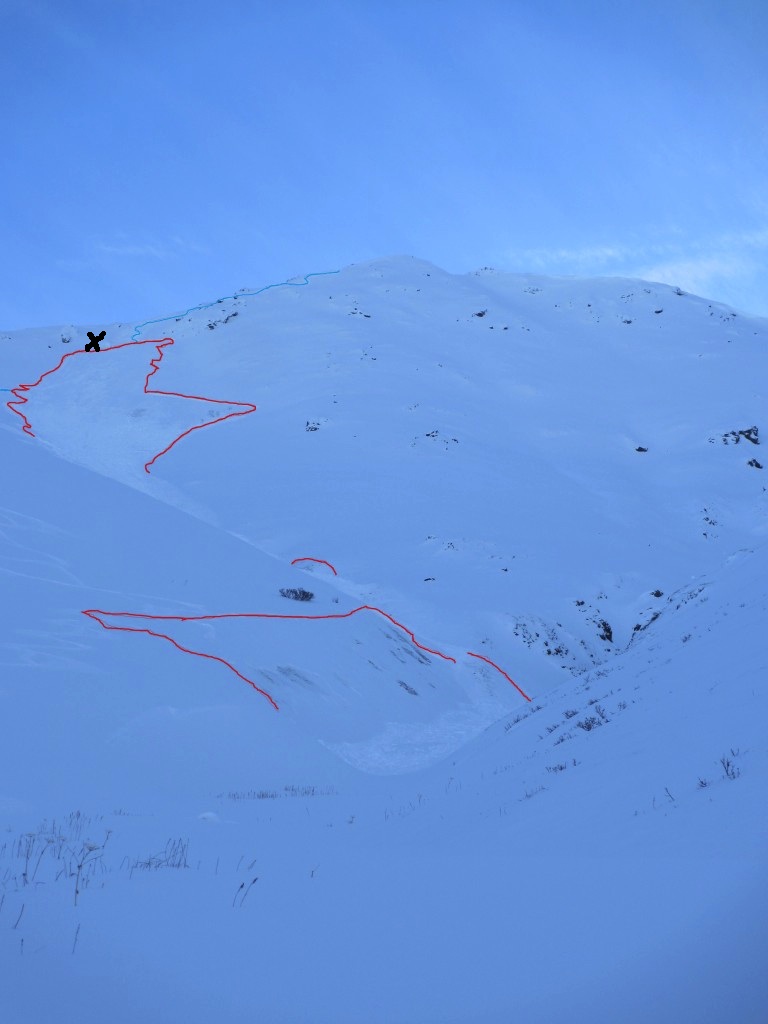 Map and other views of snowpit location (yellow diamond on map and small red "x" in photo marks the spot):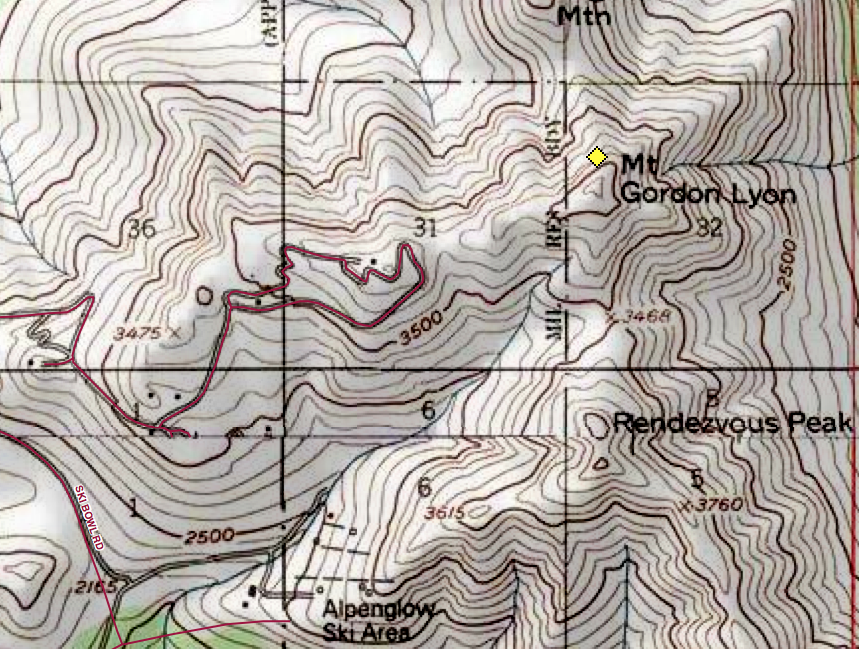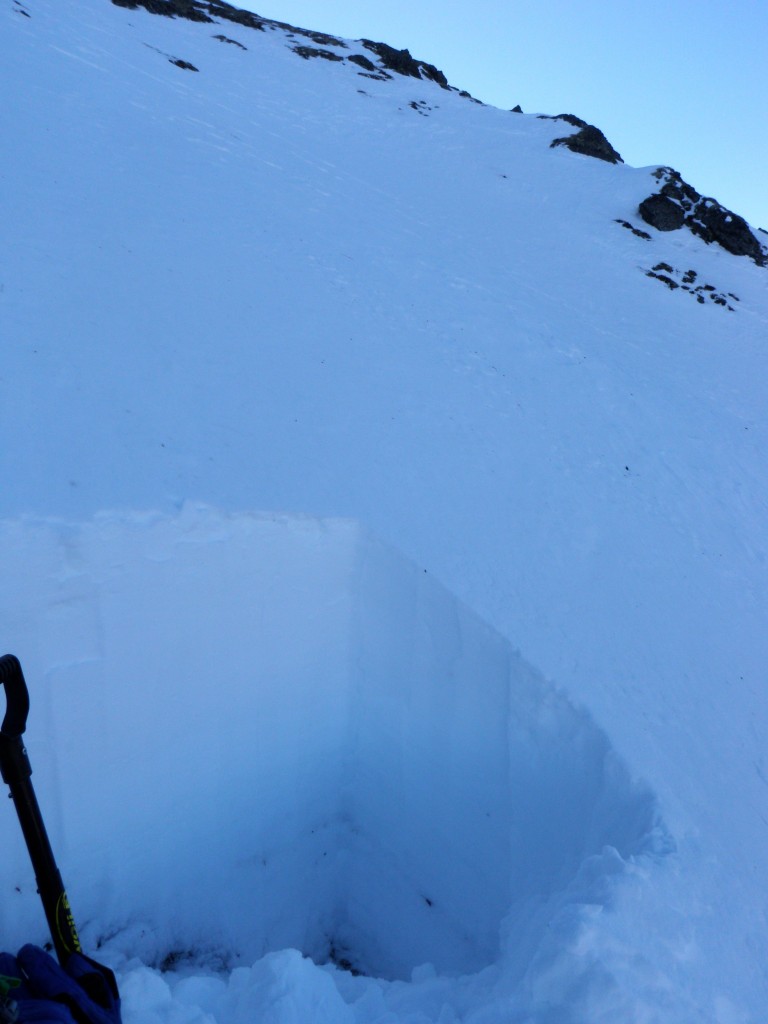 Looking down from the pit: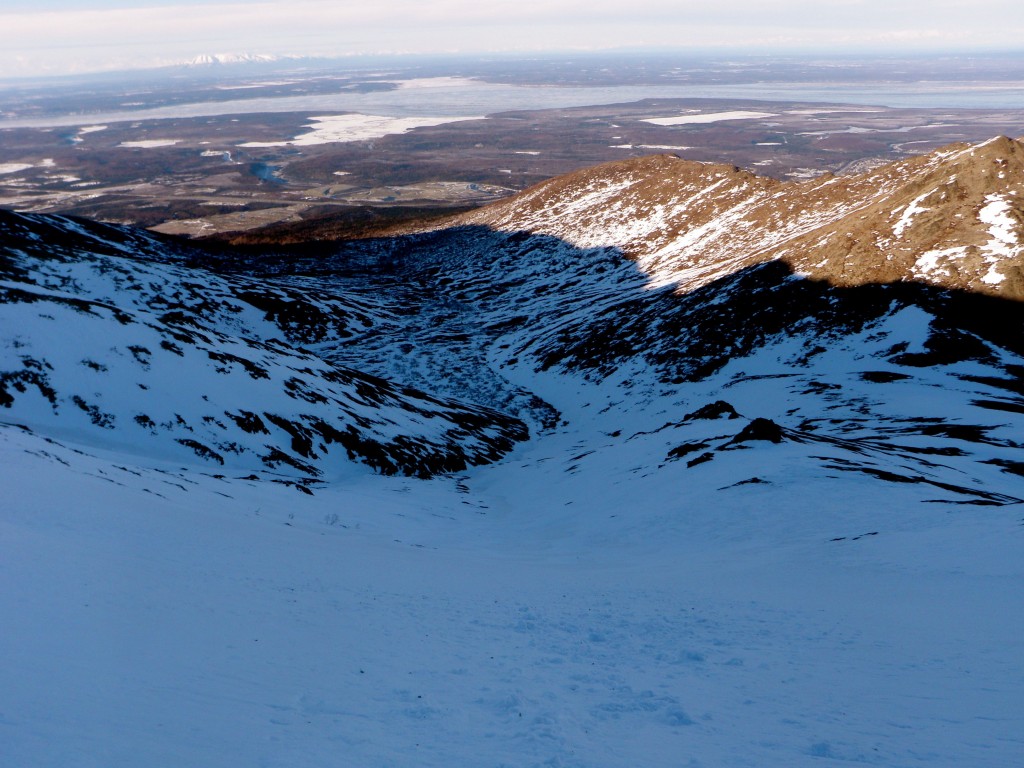 Large, loose facets near the ground: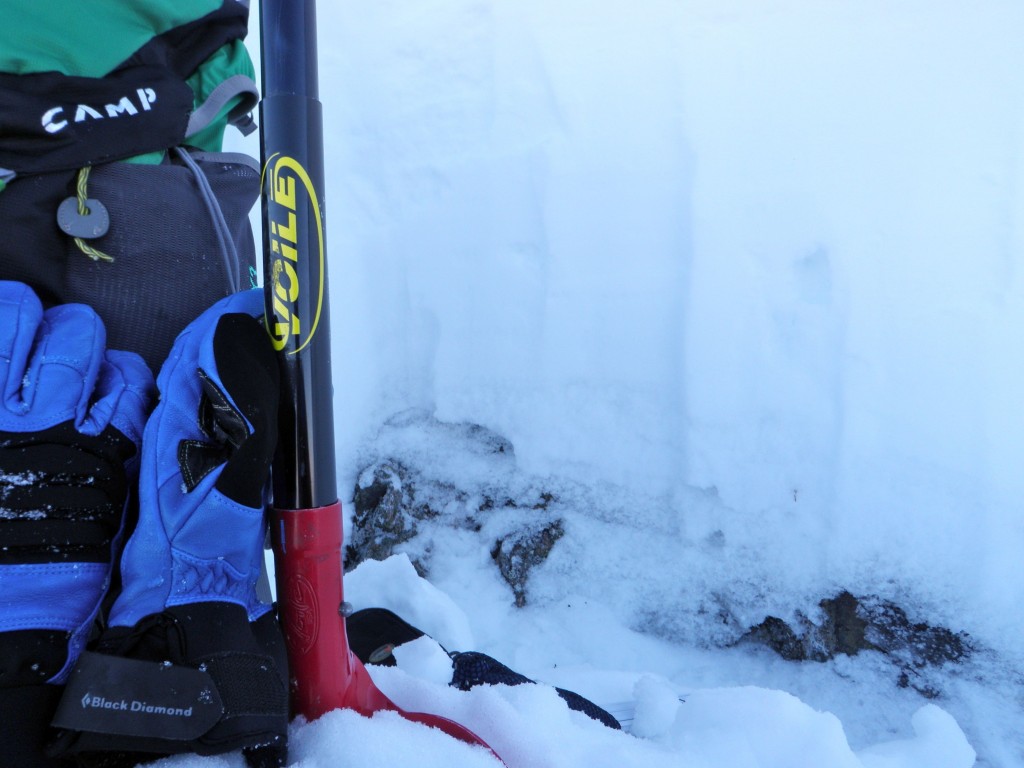 Snowpit graph: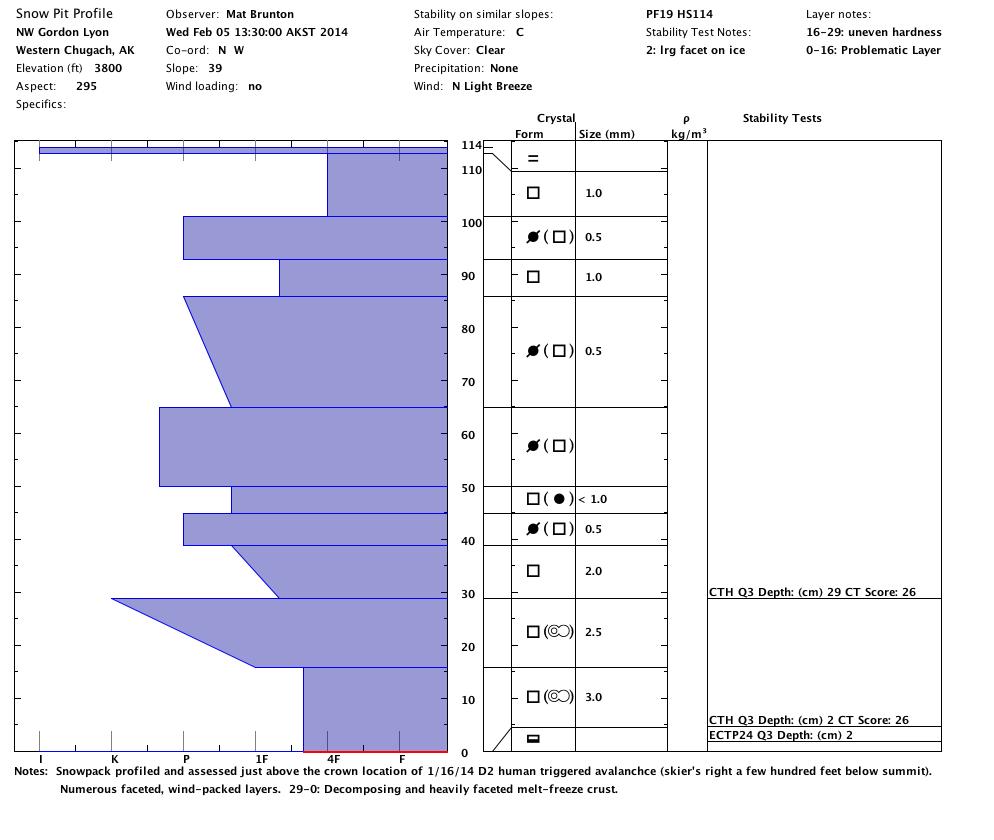 A few hundred feet below the in-depth pit in a shallower area of the snowpack, a handpit revealed several layers of crusts with faceted layers (of varying degrees) between: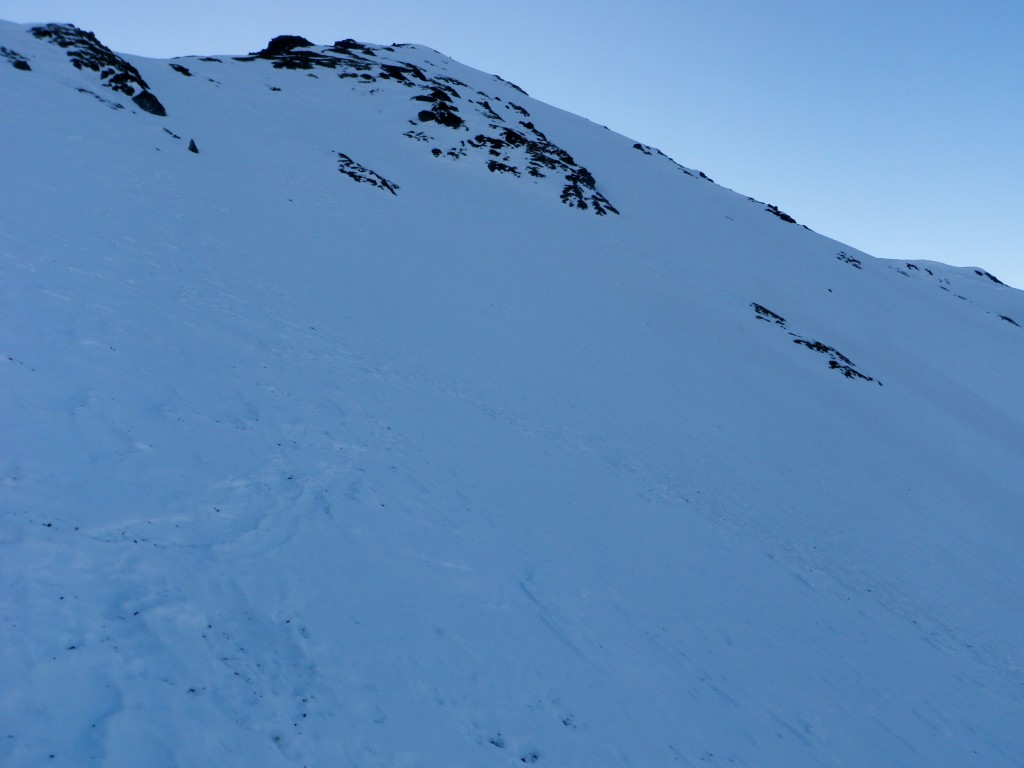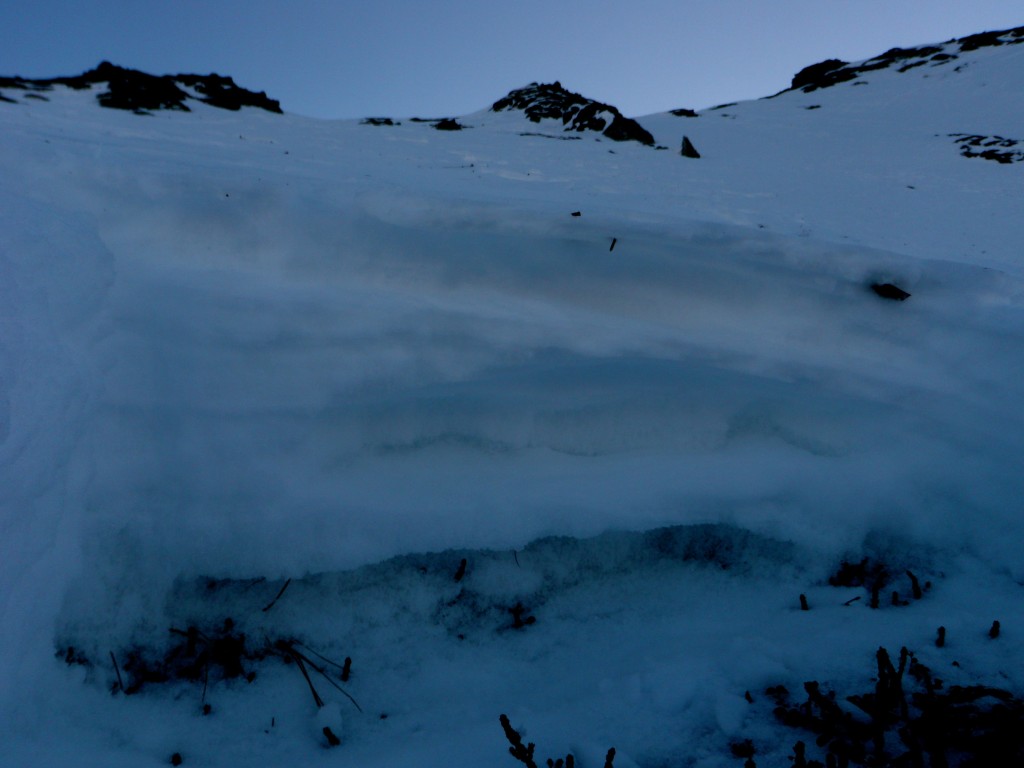 The mid-pack crust: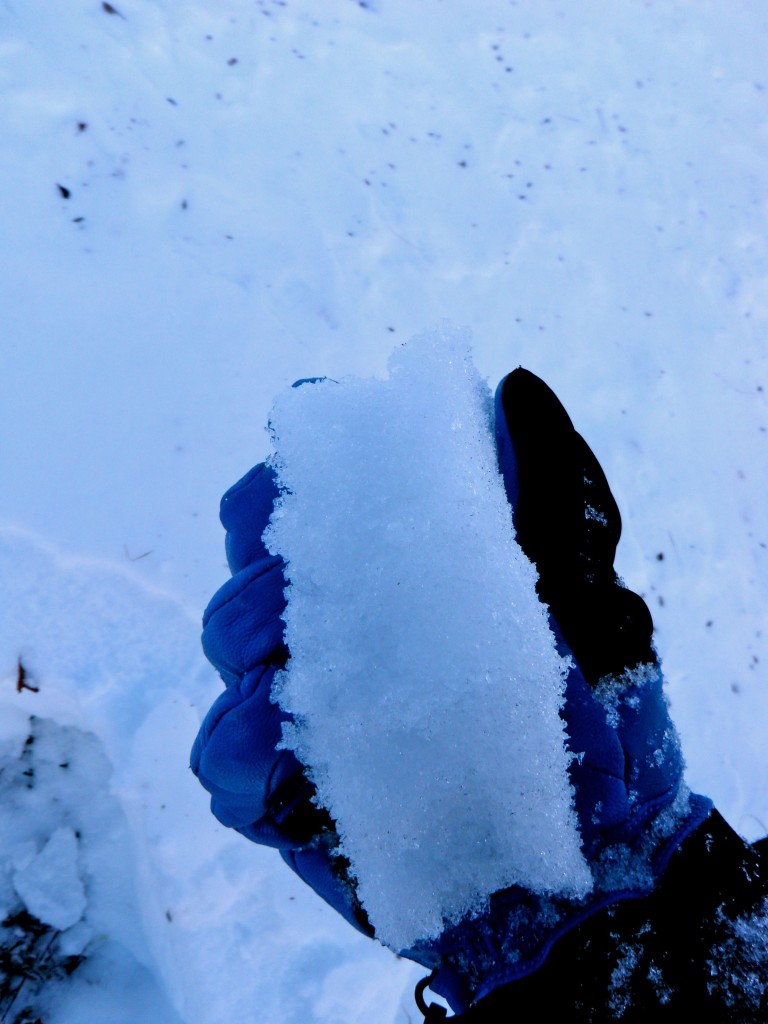 The crust above large, loose facets/depth hoar to the ground: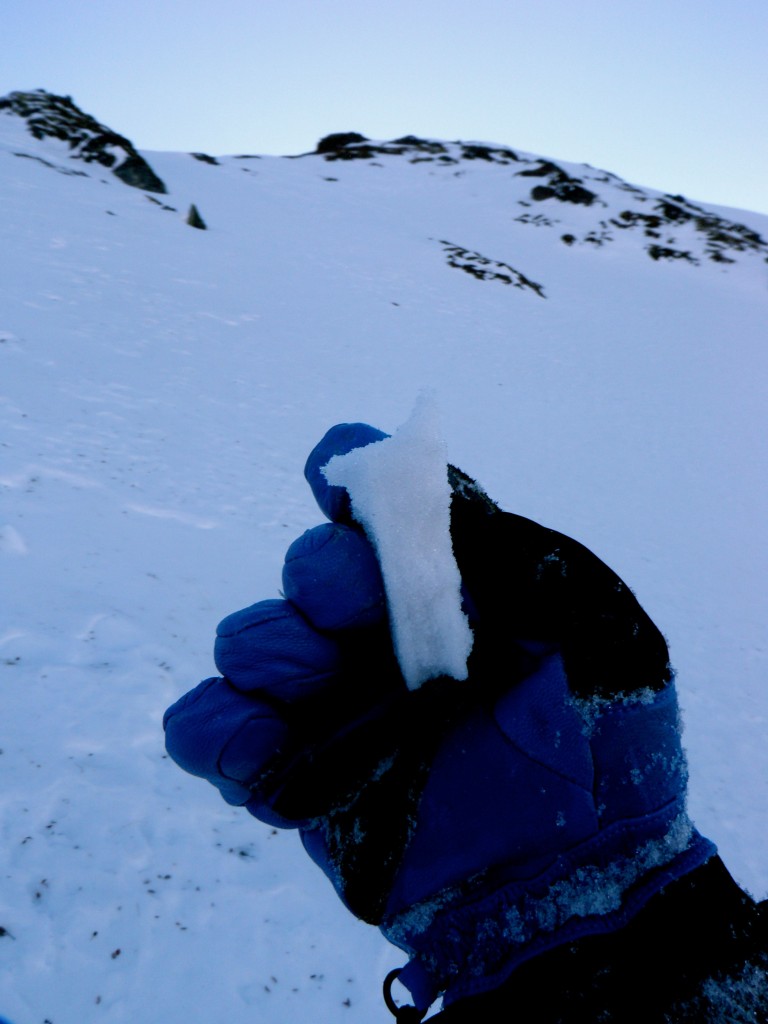 The large, loose facets/depth hoar above the ground and below lower crust: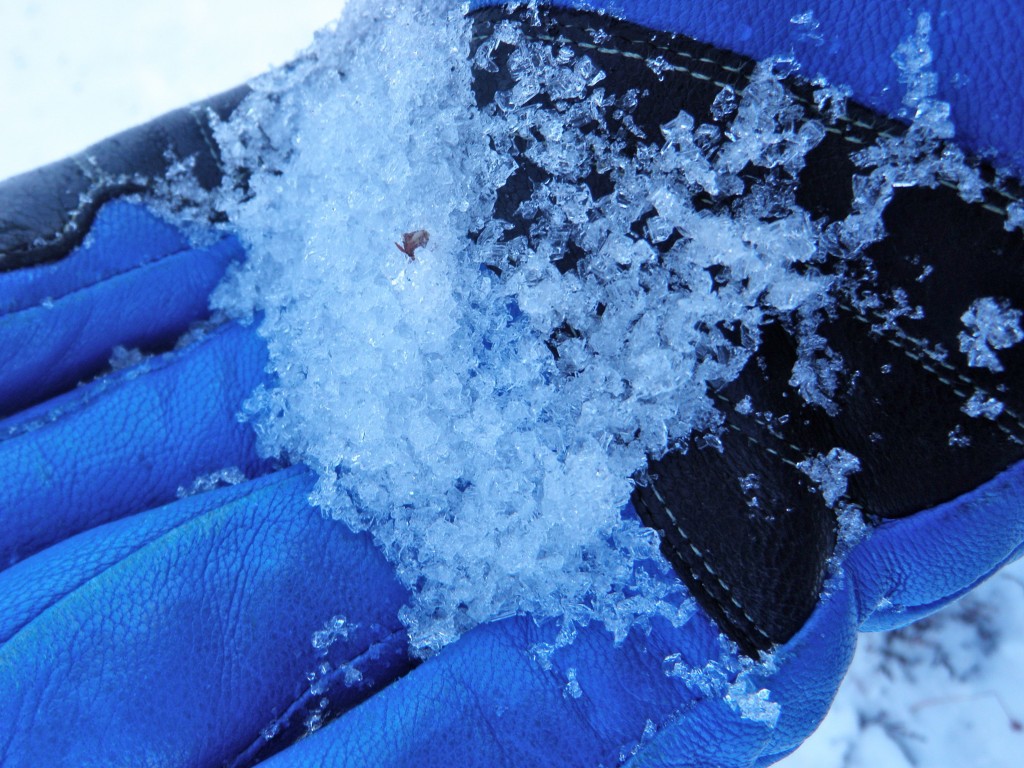 A lot of these glide cracks of sorts have been noticed, primarily around the Eagle River area (especially Vista and Gordon Lyon), since the meltdown-refreeze: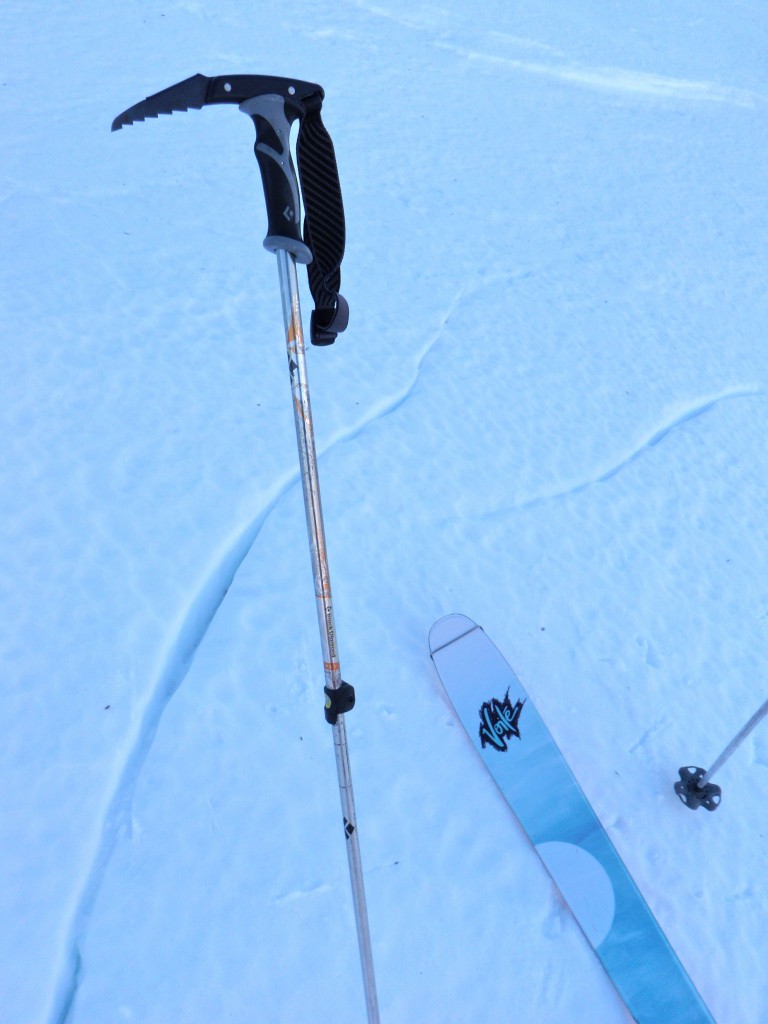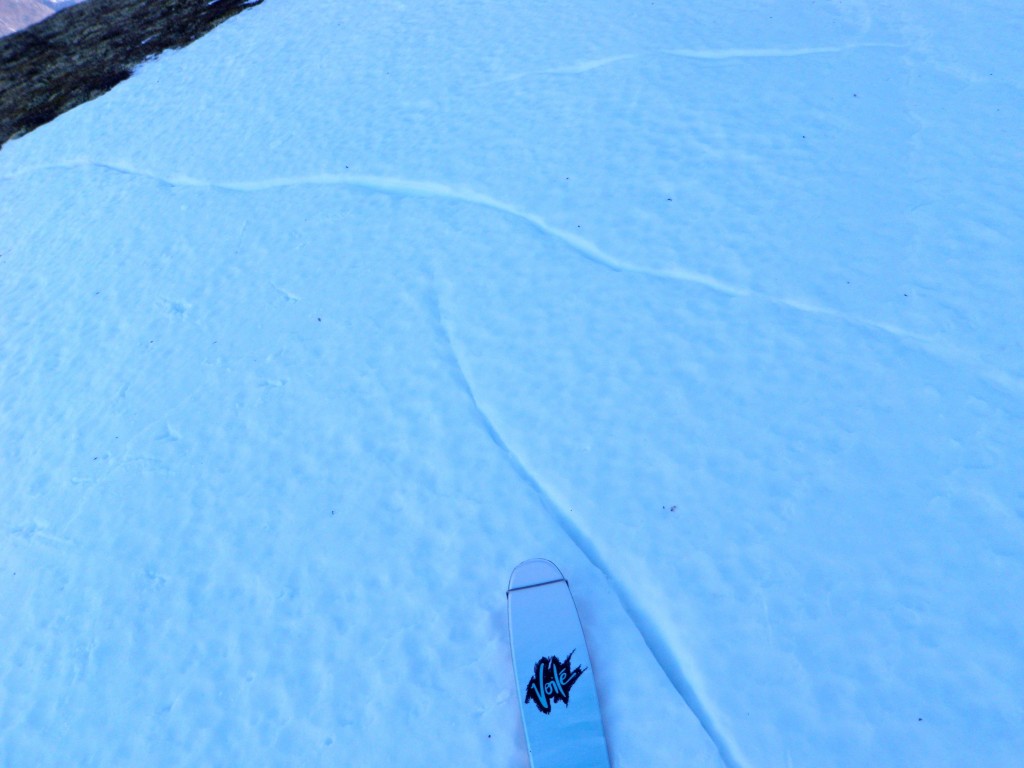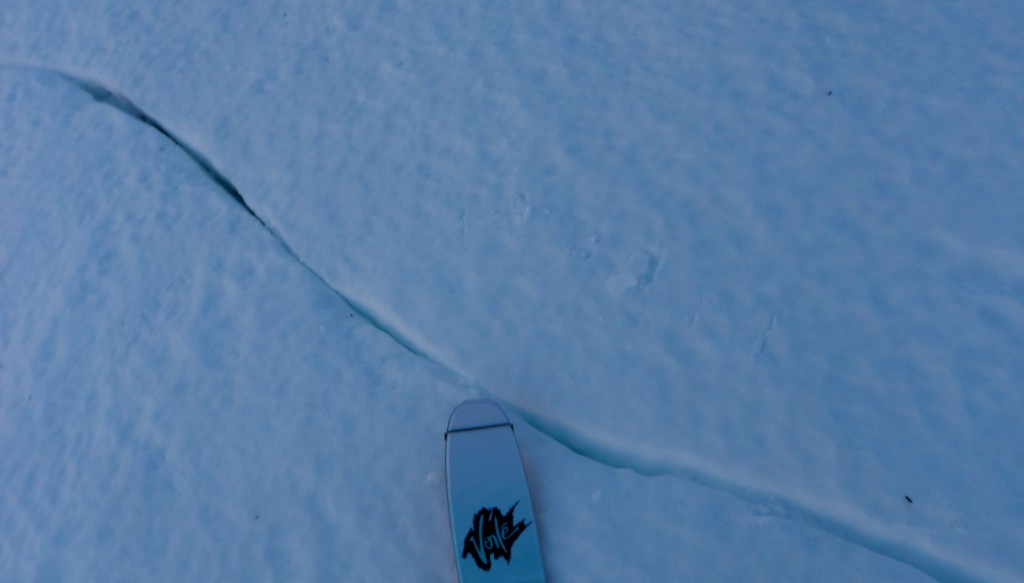 Observed danger:
Expected danger for Thursday, February 6, 2014: