Observations – Canyon Road
Obvious signs of instability:
Weather:
Clear skies above stratus deck at ~3700′; cloudy below
Calm with with some very light breezes at ridgeline
Alpine temps in the upper teens
Surface conditions:
Supportable windboard above brush line; smoother in the upper elevations and more sastrugied at the mid elevations
Soft, breakable windboard around brush line
Snowpack discussion:
If you can find solace in hardpack, than the skiing via Canyon Road isn't bad.  Even if you can't, the views above 3700′ in the FRange today were more than consolation.
The upper elevation snowpack continues to display concerning stability test results, but the strength of wind slabs above persistent weak layers combined with typical FRange spatial variability seems to be keeping human triggered avalanches in check (to some degree).
Snowpit profile with stability test results ~200′ below the top of Peak 4.5 (very interesting variation in snowpack structure from Thursday's Peak 4 snowpit with similar aspect and elevation – just one gully over) :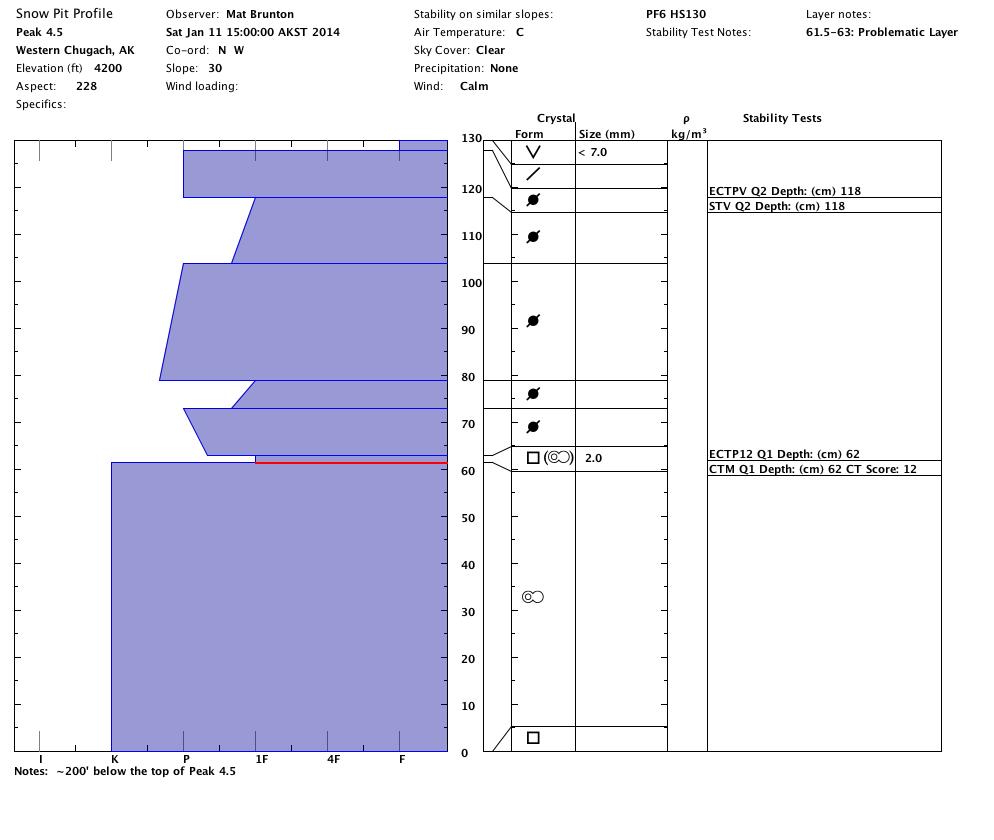 Location of above snowpit profile near the top of Peak 4.5:
Intact and standing surface hoar up to ~7mm has formed in the upper elevations – likely since Thursday above the stratus deck.  The couple cm's of soft new snow has also faceted readily, as evidenced by how much looser and drier it has become.  I'd suspect wind to take care of the surface hoar problem before new snow comes, but taking heed of this layer of weak snow will be important.  What will it's status and distribution be when new snow comes?
Surface hoar at the top of Peak 4: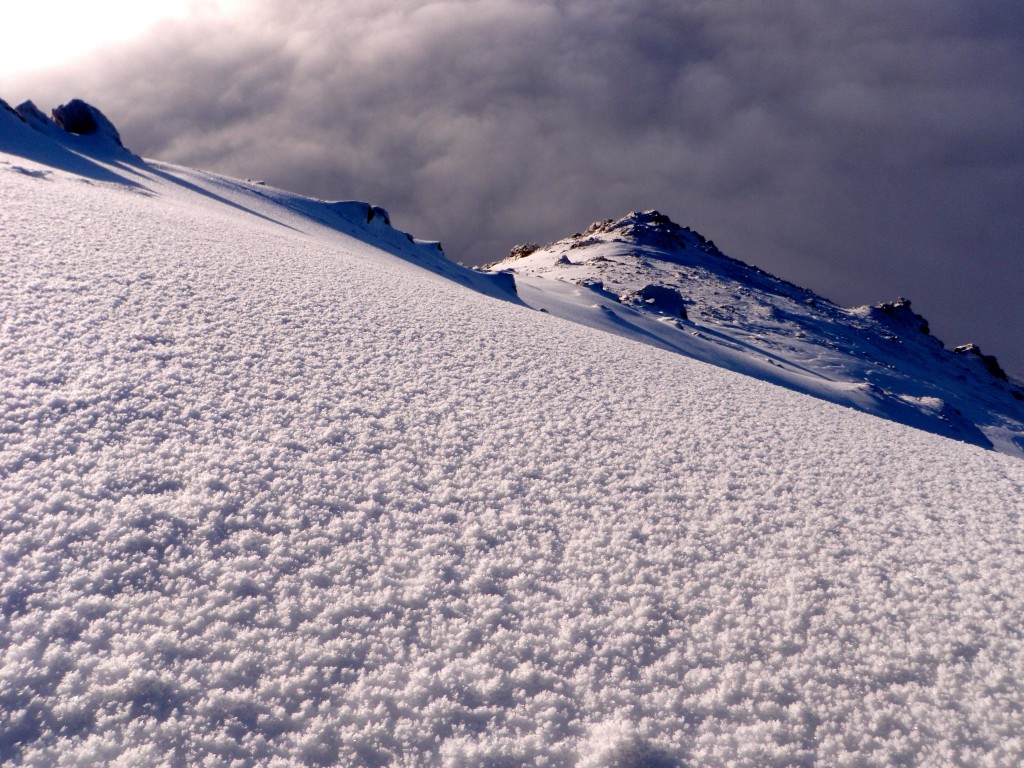 Lovely views in all directions: