Public Observation: South Fork Eagle River – Hiland Road – Harp Mountain – 2 Bowls
*edited 1/6/15 see bottom of page
Received this photo from a recent, full depth (to the ground) D2 (could bury, injure, or kill a person) avalanche off of 2 Bowls in the South Fork Eagle River Valley (presumed to have occurred on January 2, 2015):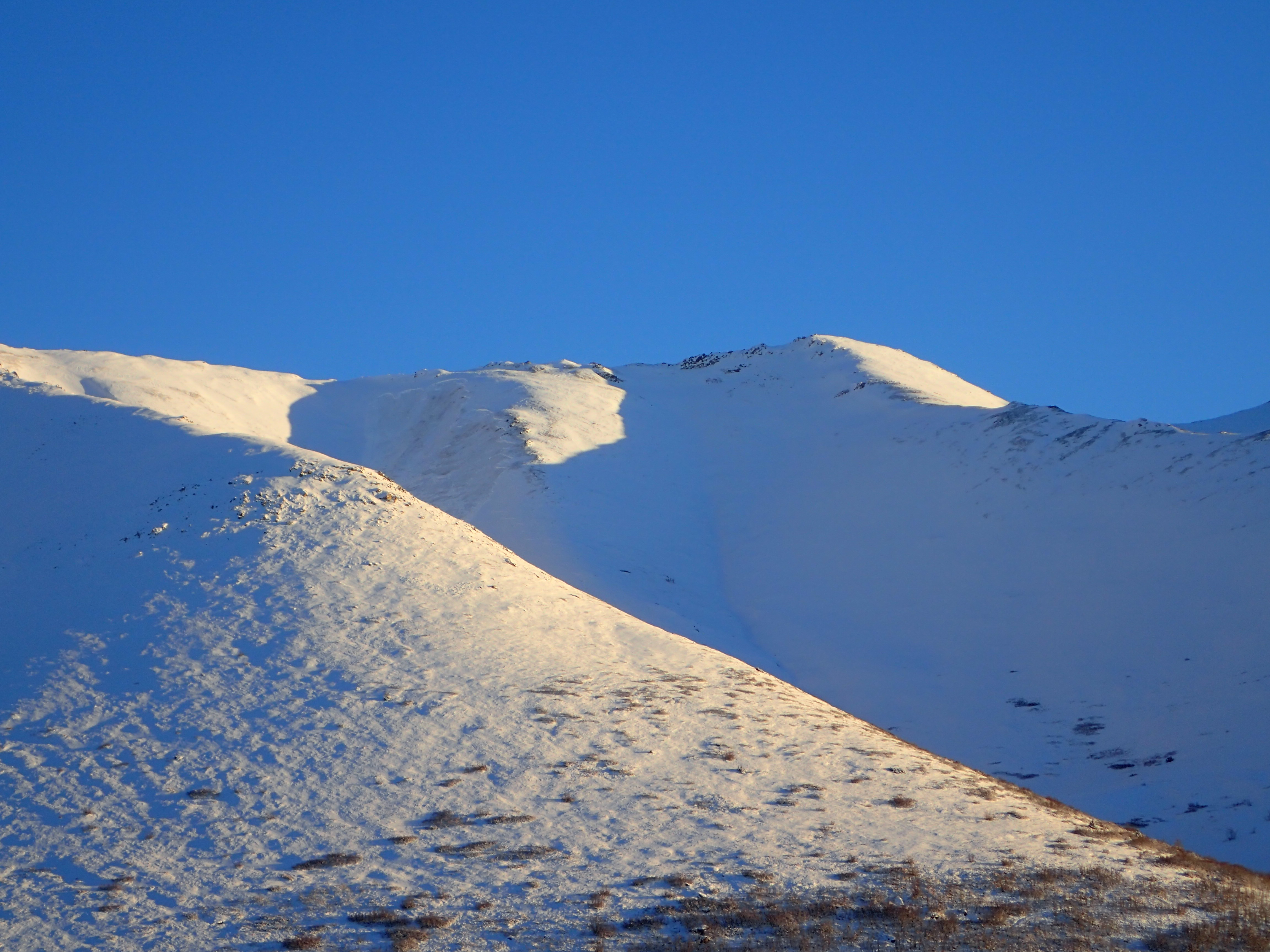 The observer reported a skin or boot track leading up to the ridge above this slide, but was unable to determine whether it was natural or human triggered.  AAC staff will try to get to the South Fork area early next week to further assess conditions in this part of the northern advisory zone.
The avalanche likely failed on advanced facets and/or depth hoar: currently widespread persistent weak layers in Chugach State Park.
Slab avalanche problems like the one pictured above can be especially dangerous as they can lurk for longer periods of time, may not be triggered readily, and when triggered may not release until the person is well onto the slab with the avalanche breaking from above and making escape difficult.
*edited 1/6/15: this avalanche was initially reported as having occurred in the 3 Bowls area NW of Harp Mountain's summit.  However, more recent observations and photos from January 5, 2015 suggest the avalanche was indeed human triggered and actually occurred in the 2 Bowls area NW of Harp's summit, but SE of 3 Bowls.  Check the January 5, 2015 observation and January 5, 2015 advisory for more info.