Public Observation: South Fork Eagle River – Hiland Road – Harp Mountain – 2 Bowls
Received these photos of a D2 (could bury, injury, or kill a person) human triggered avalanche off Harp's NW ridge (presumed to have occurred on January 2, 2015):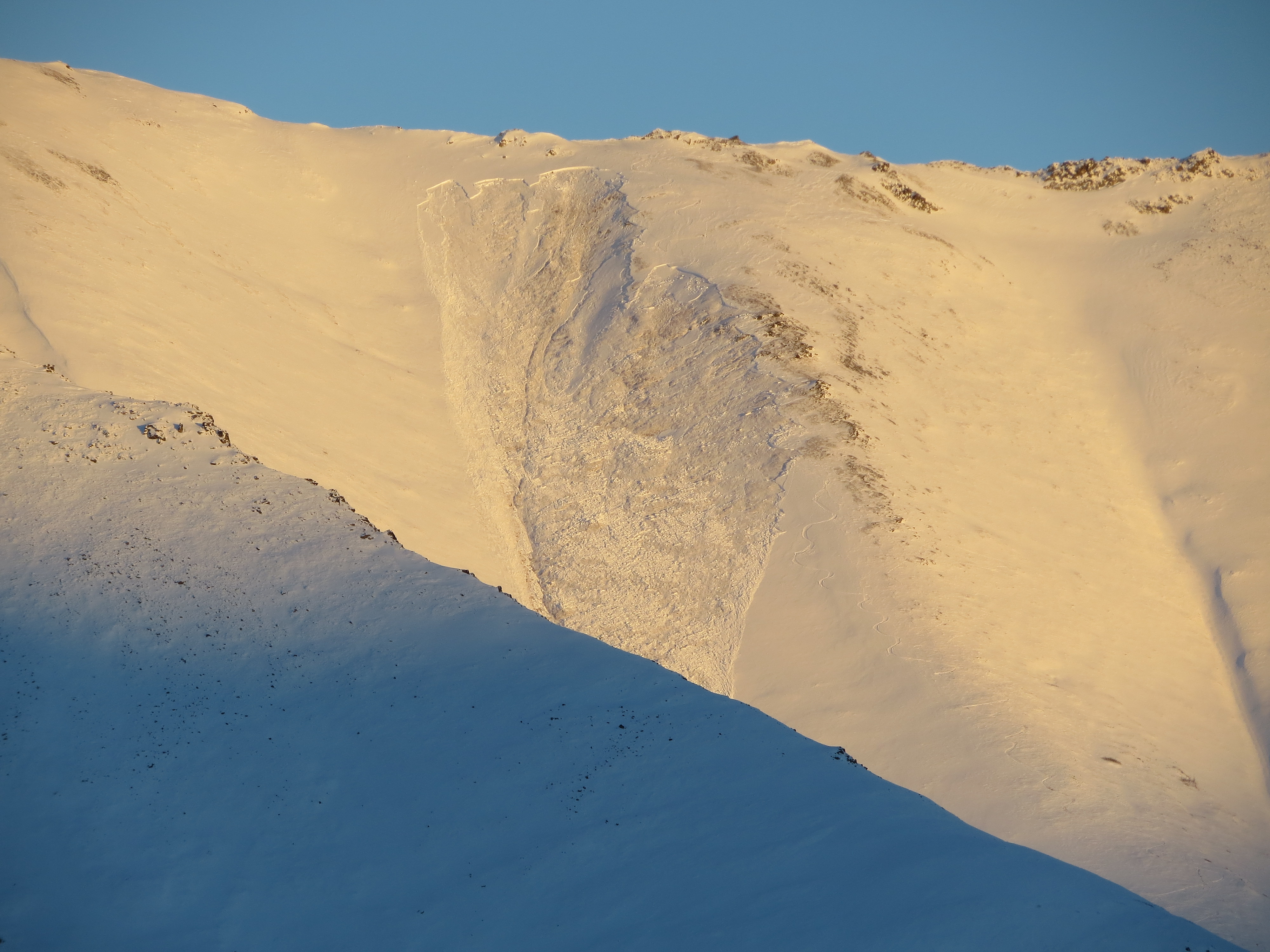 This appear to be the same slide as reported in the January, 3 2015 observation from "3 Bowls."  However, it seems the location is actually in the "2 Bowls" area that is NW of Harp's summit and SE of the "3 Bowls" area.  It is now apparent that the slide was human triggered.  We have no reports of burial, injury, etc.  The suspected location is mapped below (yellow diamond marks the slide):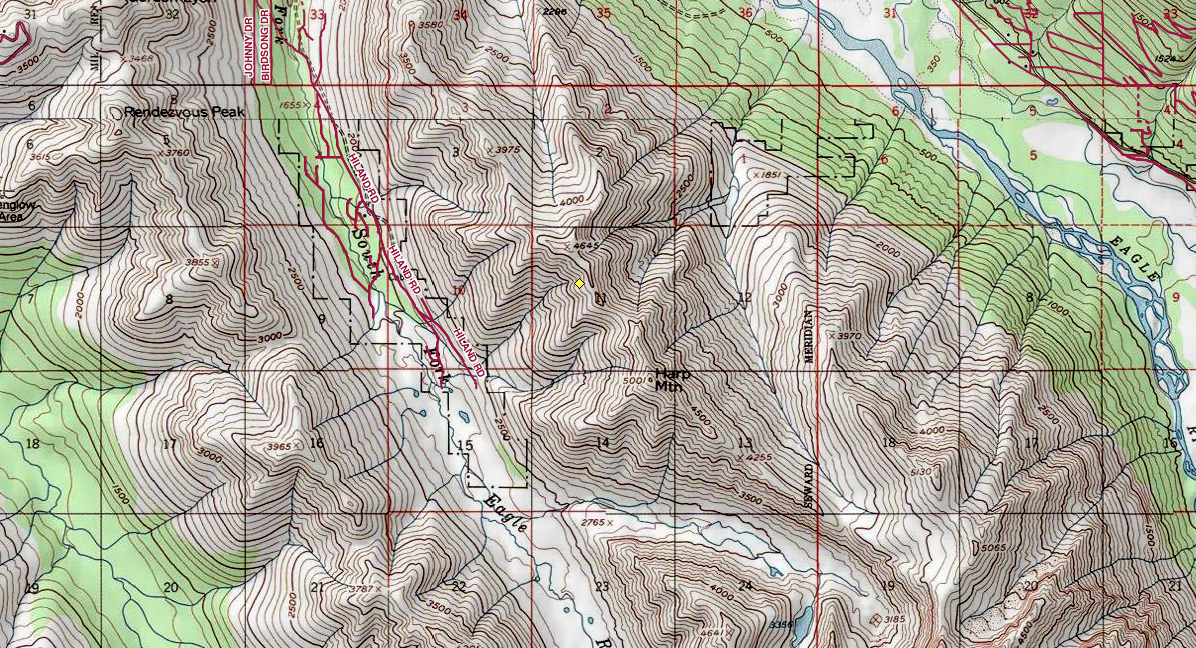 Please be safe out there, considering the persistent slab issue we're currently dealing with in Chugach State Park.  Check out the January 5 advisory and January 3 observation for more info.