Observations
Turnagain Arm – Penguin Ridge
Red flags (obvious signs of instability):
Natural wet loose avalanches by mid afternoon on steep solar aspects
Cracking of thin surface wind slab in some areas
Weather:
Mostly sunny with alpine temps in the 20s and light easterly wind
Surface conditions:
Old avalanche debris from the ATV trail to ~2000′
Thin, breakable melt-freeze crust to ~2500′
4+" fresh, dry snow above ~2500′ increasing with elevation and ranging from F hardness loose and unconsolidated to 4F+ wind-buffed
Snowpack:
Penguin ridge snowpit, 3910′, 358* N aspect, 37* slope, 265cm height of snow, ECTN21 & CT21 resistant planar down ~20cm on old snow surface consisting of somewhat faceted rimed wind crust ~1.5cm thick, CT2 resistant planar down ~4cm at density change within new snow.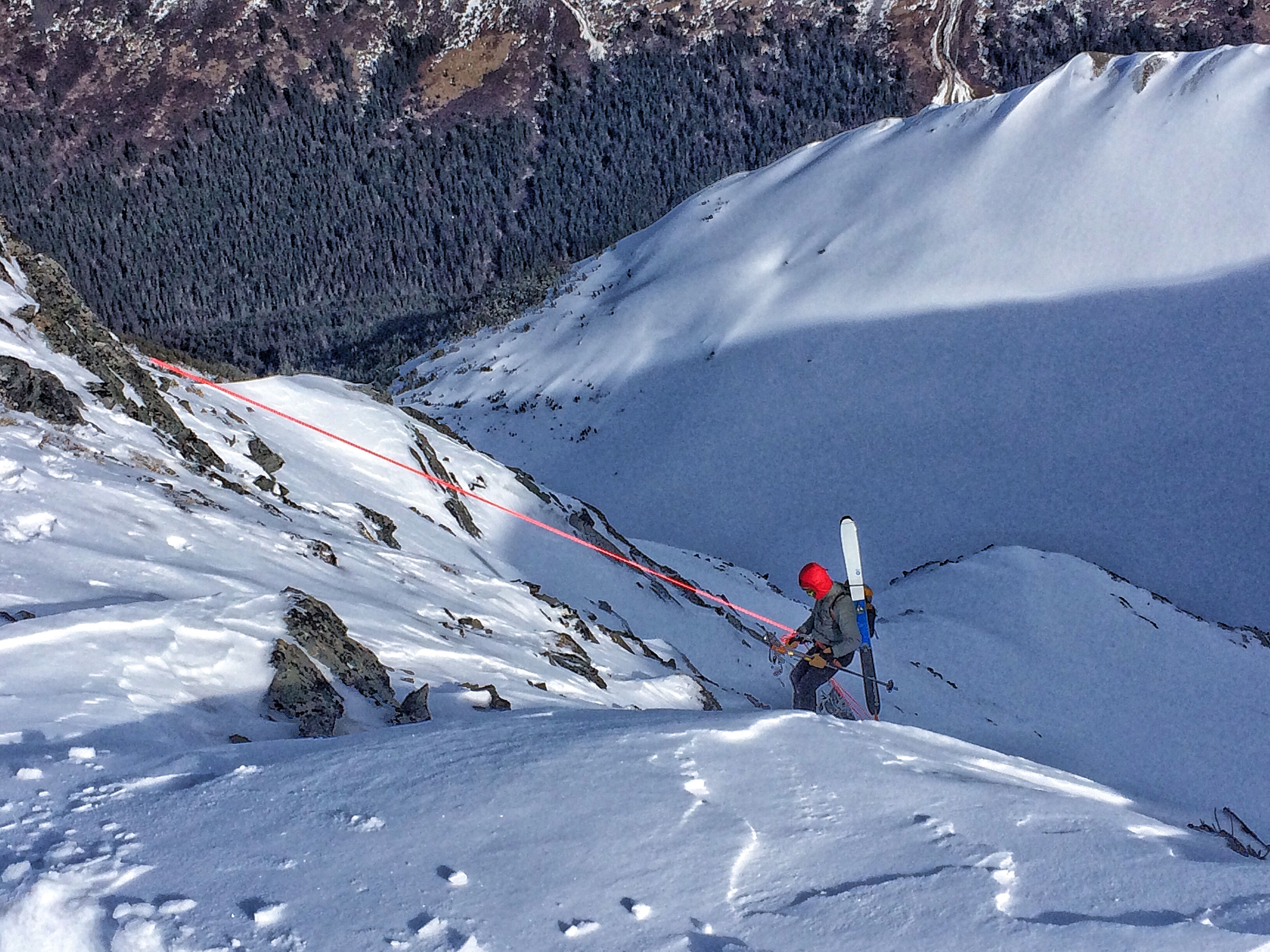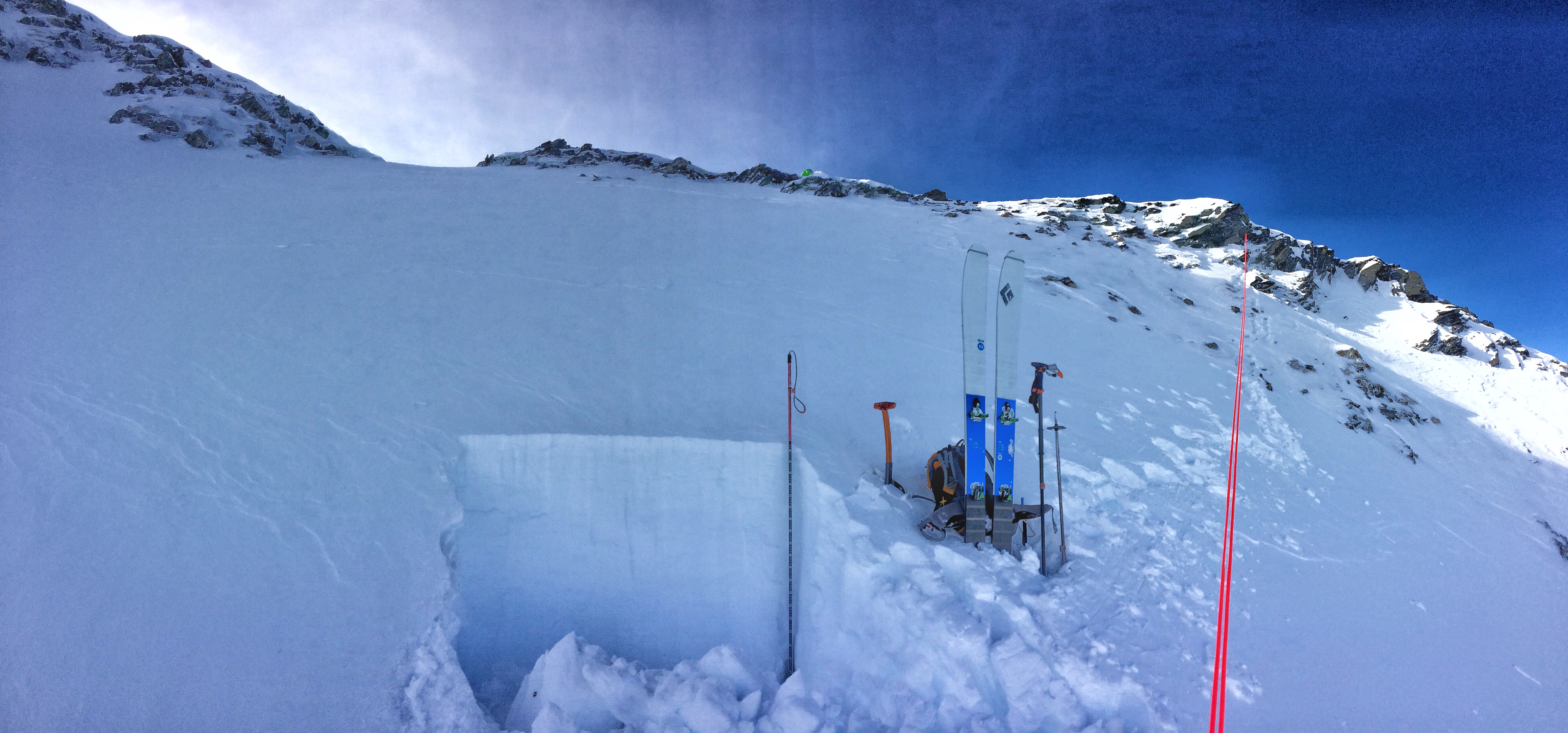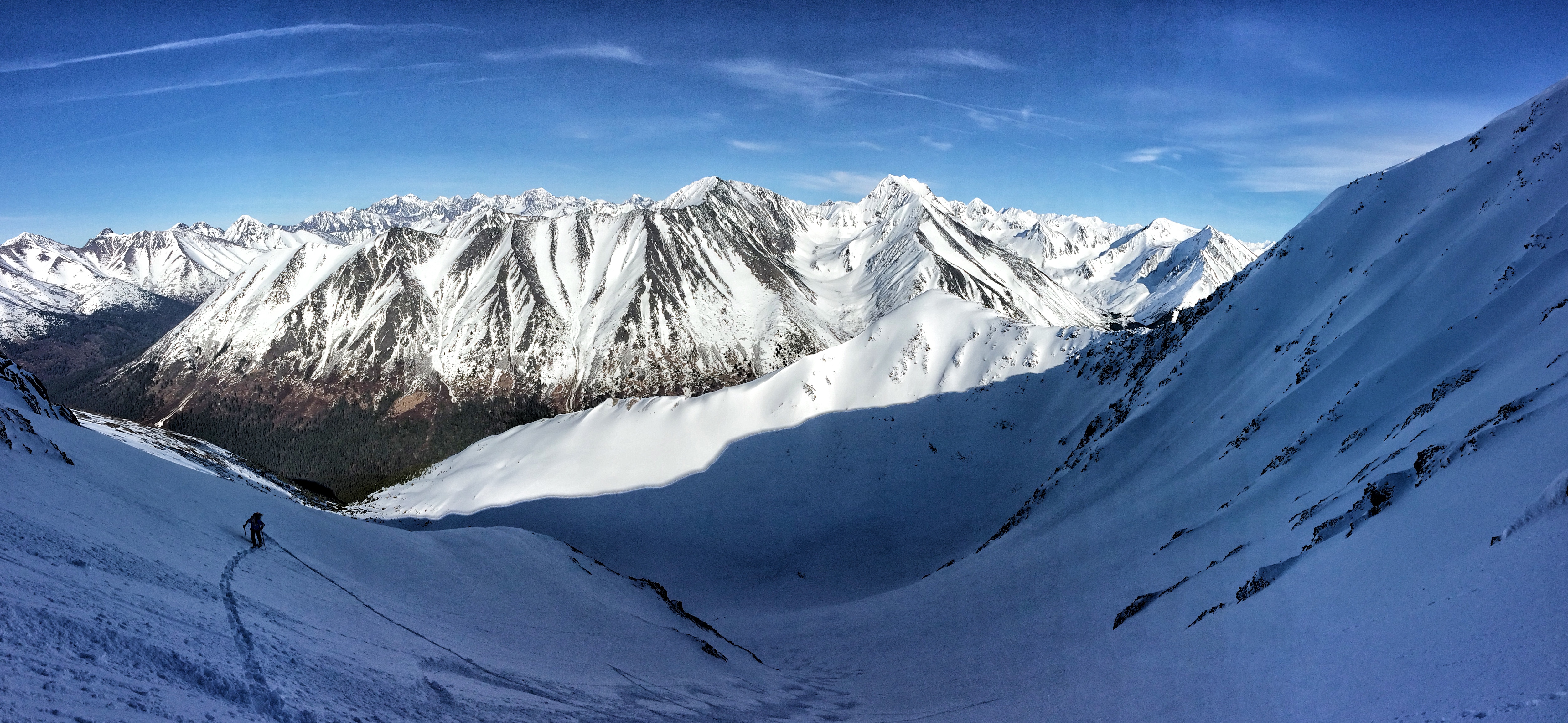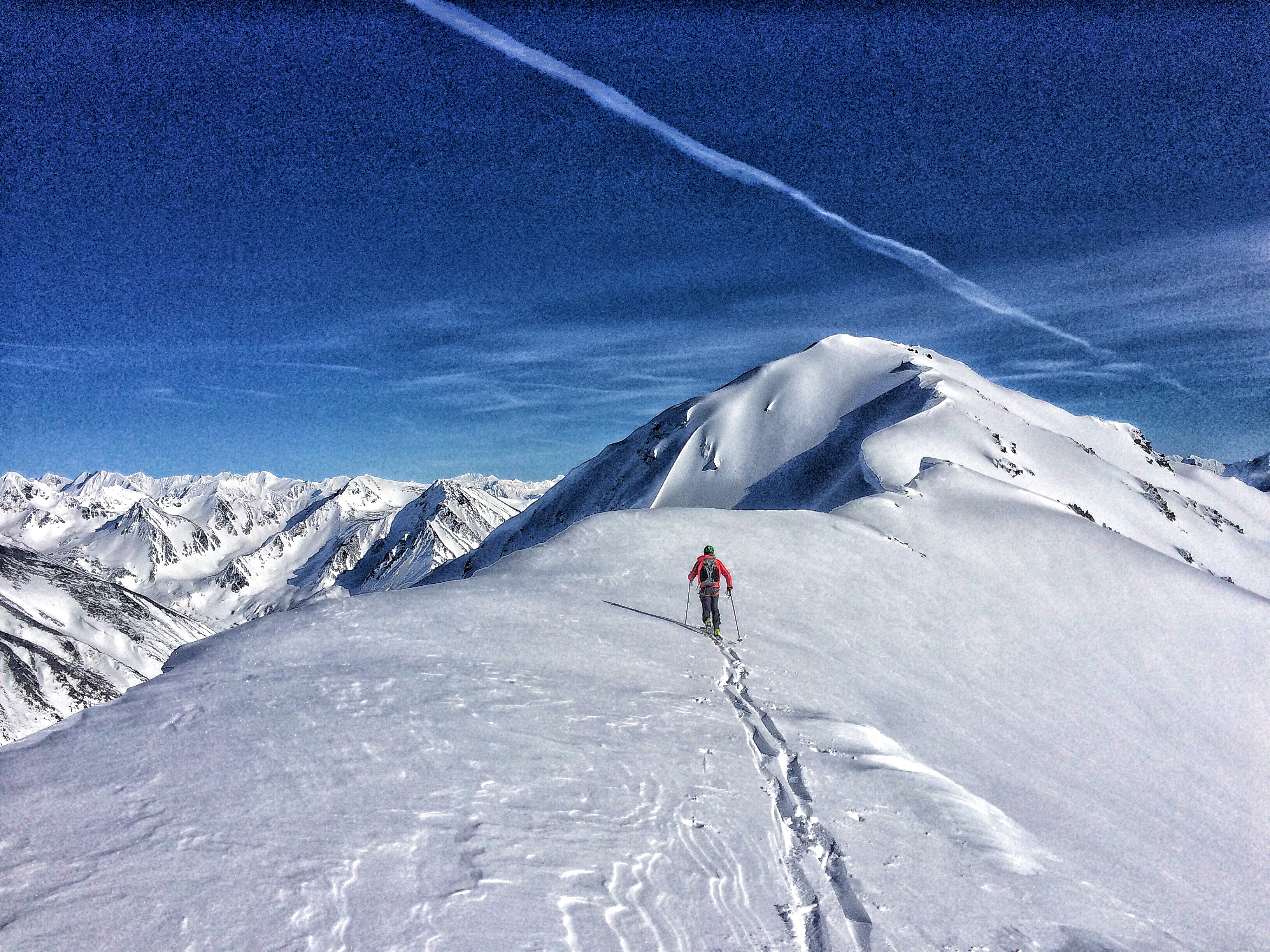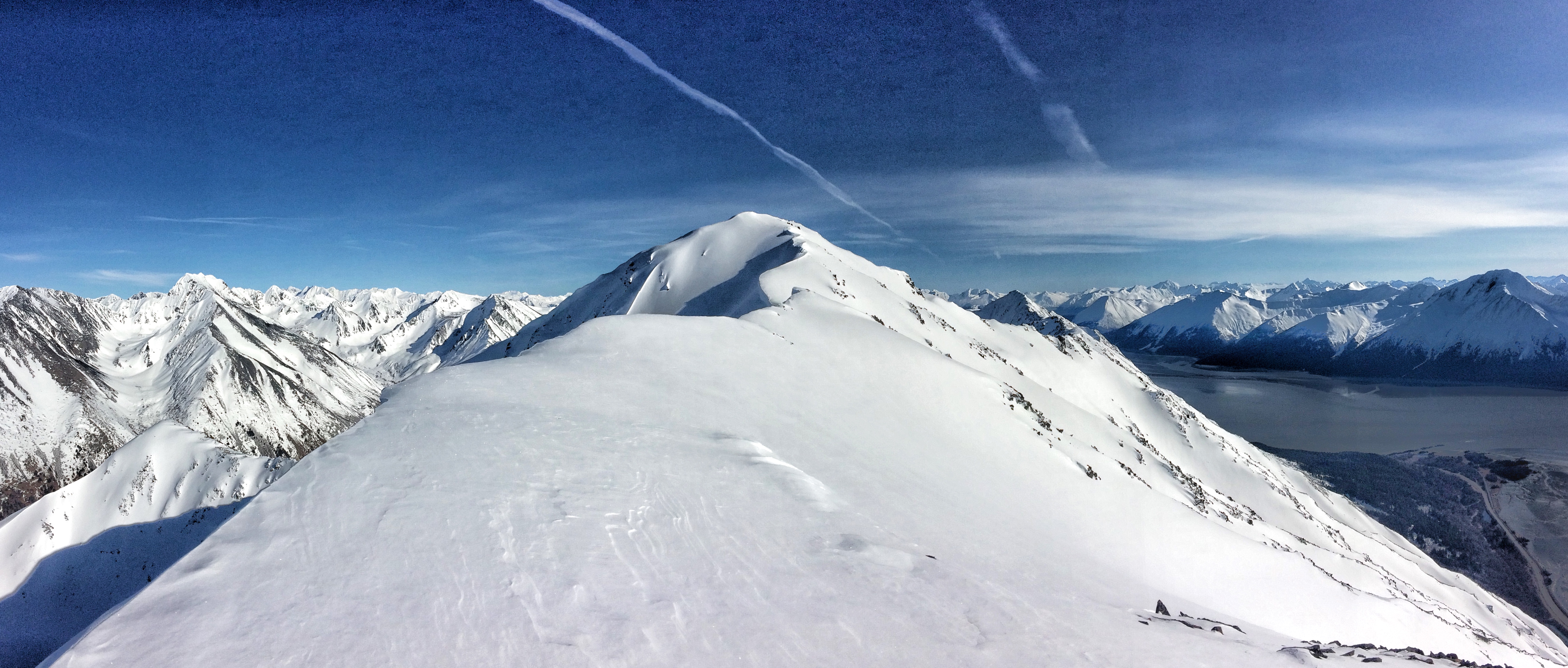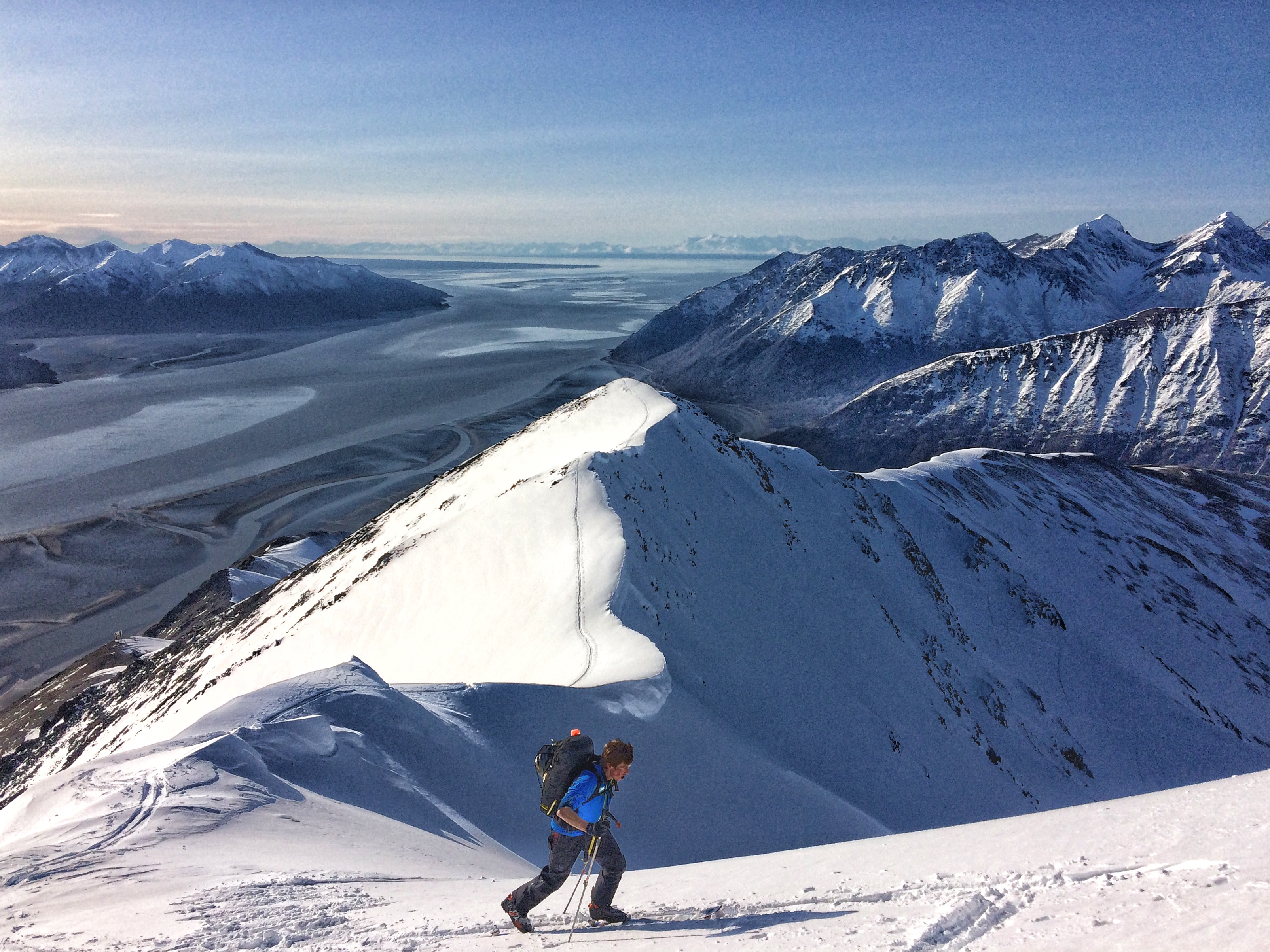 Eagle River
On 3/12/2016 we skied 3 north facing couloirs above Eagle River and Peters Creek between 6,400′ and 4,000′ ASL. We also ascended south and east facing terrain. Snow quality improved with elevation and was downright fluffy up high. Tracks from last weekend were generally partially filled in. We noticed one sign of instability: while booting up a couloir at 4,900′ ASL my foot punched through to faceted snow near the ground. This located was a thin spot in the line likely associated with wind scour or a past slide. I dug a pit at the location, described below. Of note, the snow pack structure was different to the pit I dug in a very similar aspect, elevation, and location a week before. Pictures of snowpit, failure layer snow crystals, and snow conditions are attached.
Pit information:
Elevation: 4,900′ ASL
Aspect: NNE
Angle: 40 degrees
HS: 80 cm
HP: 80 cm
CT12 Q2 failure 35 cm down on facets under raincrust
ECTN19 20 cm down on crust
ECTN24 35 cm down under raincrust
~Mike Records
Turnagain Arm – Falls Creek
4-inch new snow observed on wednesday (9-March) from previous night's quick hitting drop. No wind effect and produced medium speed sluffing.
Trace amounts of new snow on 12-March. North aspect 2.6k, firm snow surface affected by wind 2in thick 4F over F. By 3k slab became reactive and 3-4in 1F over F…..Did not proceed higher. Other aspects skied well.