Observations
Front Range
Red flags (obvious signs of instability):
Weather:
Partly cloudy with alpine temps in the 20s and light breeze on ridge
Surface conditions:
Firm wind-packed with a bit of softer wind-buffed at surface in the Powerline Valley
Sheltered northerly terrain above ~3000′: 3-12″ 4F faceted powder (with wind skin in some areas)
Standing, intact surface hoar in many relatively sheltered areas above ~3500′ (including start zones – see it glistening in the sun):
Snowpack:
3812′, 22* N aspect, 36* slope, 176cm height of snow, ECTX, CT24 resistant planar down ~35cm (~2cm 4F+ facet layer between 1F+ wind slabs):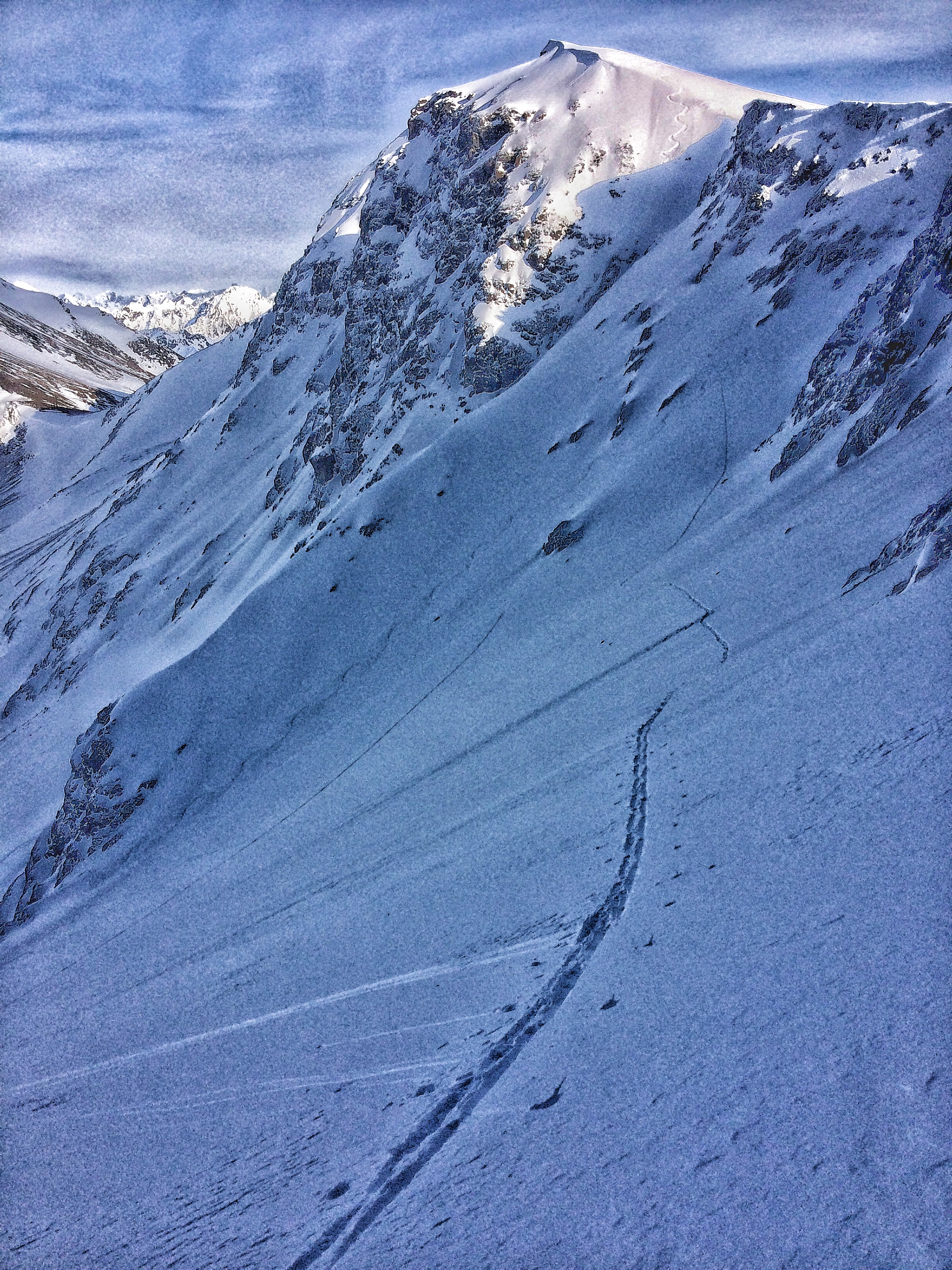 Eagle River
On 3/14/2016 we skied the NW face of Eagle Peak from the Eagle River Nature Center. We started skinning at continuous snow at about 2,000′ ASL. Snow conditions steadily improved from that point on to the top. The couloir was settled powder with pockets of spindrift affected snow. Above that was settled powder. No signs of instability.
I dug a pit on the hanging face as described:
Aspect: NNW
Elevation: 6,400′ ASL
Slope Angle: 45 degrees
HS: 250 cm
HP: 120 cm
CTX
ECTX
Right side up snowpack, fist hard transitioning to finger hard at bottom of pit.
~Mike Records