Observations
South Fork Eagle River:
Numerous natural and human triggered avalanches, some remotely triggered from up to 1/4 mile away, have occurred in the South Fork Eagle River valley in the past week.  At least two have crossed popular summer trails, including the main trail to Eagle and Symphony lakes and the side trail to Rendezvous Ridge just before the descent to the footbridge (see maps below).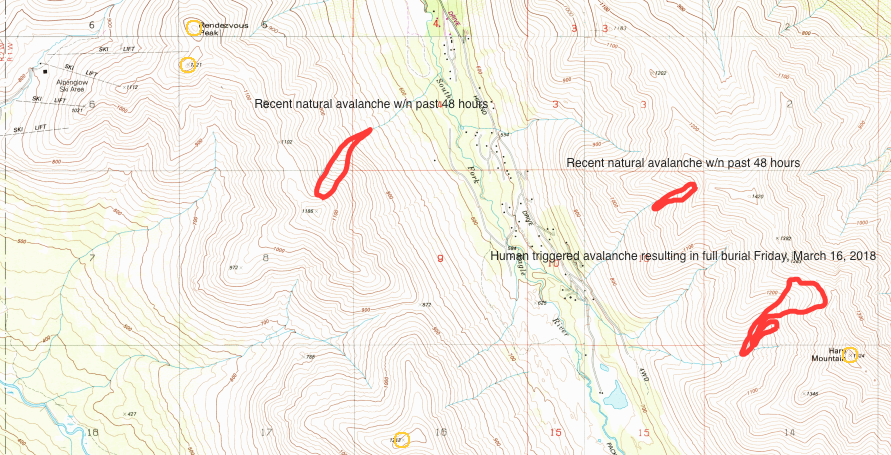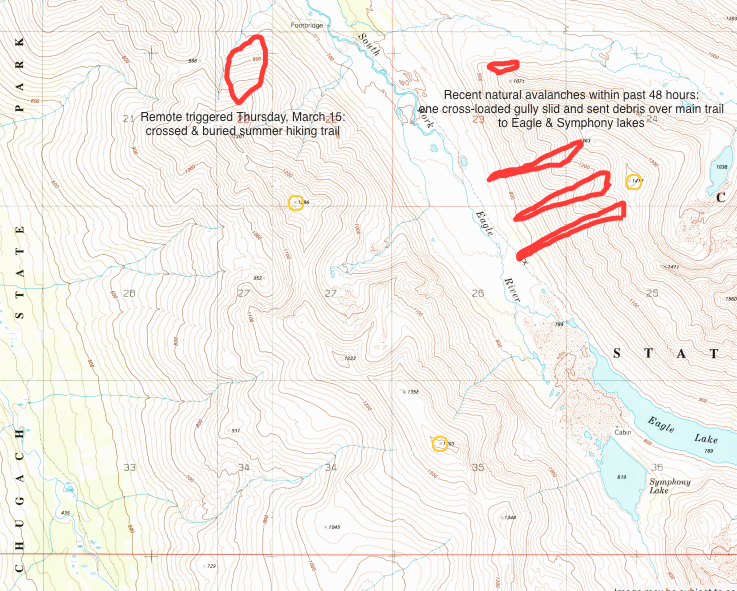 Snowpack in the French Bowl area showed some improvement from 1.5 weeks ago, when we experienced numerous large whumphs, a remote triggered D2 persistent slab from ~100 yards away, and the Extended Column Test failed on isolation (ECTPV) with a sudden collapse in the depth hoar near ground.  Today the snowpit at ~900m, 220* SW aspect, 25* slope, 85cm HS yielded the following test results: ECTN2 down 10cm at new/old snow interface, ECTP11 sudden collapse near ground in depth hoar and large facets.
More details in video: