Observations
Eagle River
On Sunday, 3/6/2016 we skied north facing couloirs in one of the northern tributaries of Eagle River. Aprons were firm with a dusting on top. Couloirs were soft with a firm base and boot penetration of 10-25 cm. No red flags were observed. 3-6 cm of new snow from Friday's shortwave.
I dug a pit at the top of one of the aprons. Pit location was picked to be close to, but just out of the influence of couloir flushing/sloughing/sliding. Generally right side up snowpack was observed through the top 100 cm of the pit with a pen hard armoring layer at 100 cm below the surface. Under this layer were rounding facets. For repeatability I performed 3 consecutive ECTs. Picture of pit wall and snow crystals at failure plane attached.
Aspect: N
Elevation: 4,200′ ASL
HS: 125 cm
HP: 125 cm
Result: ECTN25 20cm below surface, looks like on BSH
Snowpit: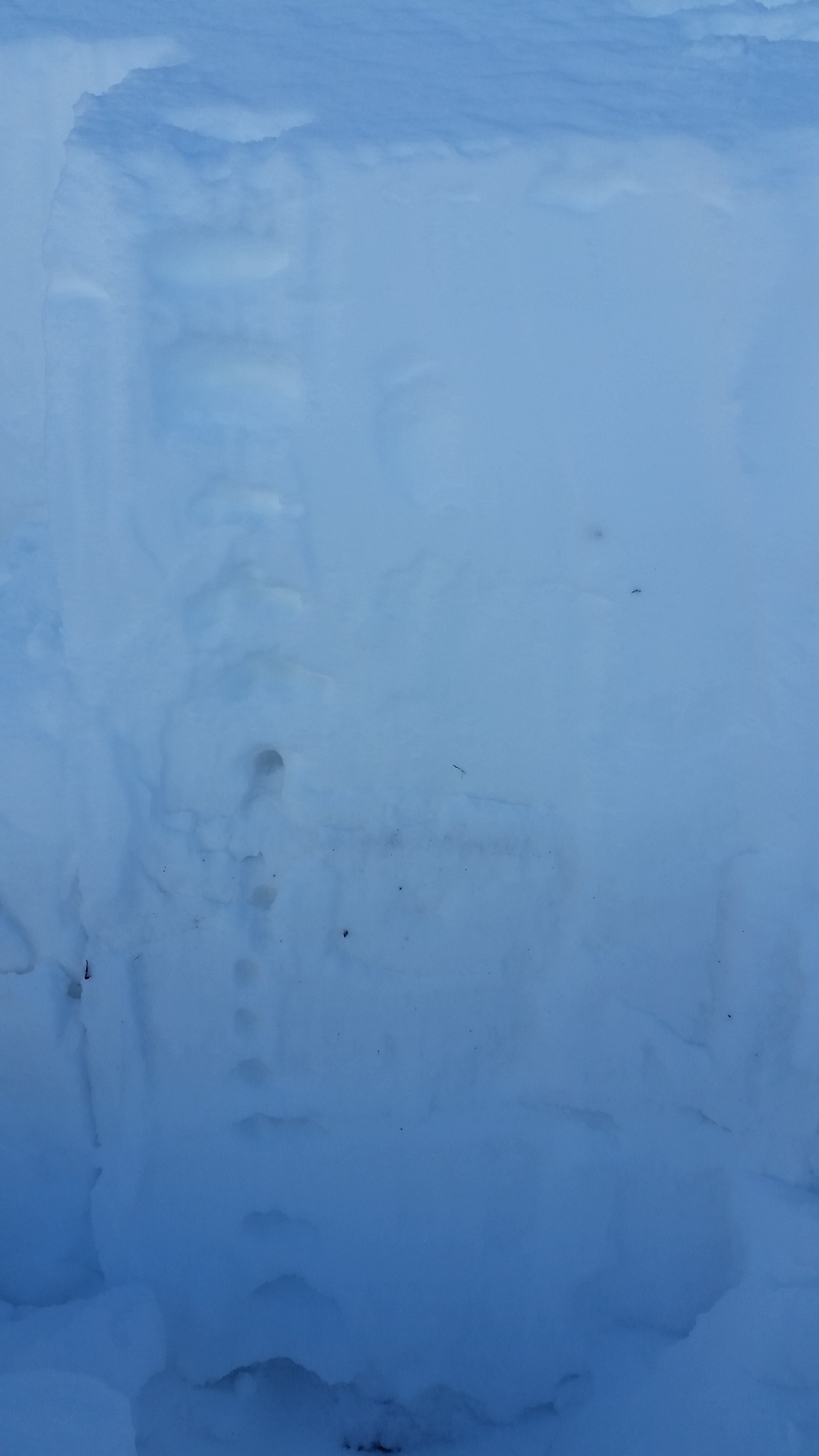 Grains at failure interface: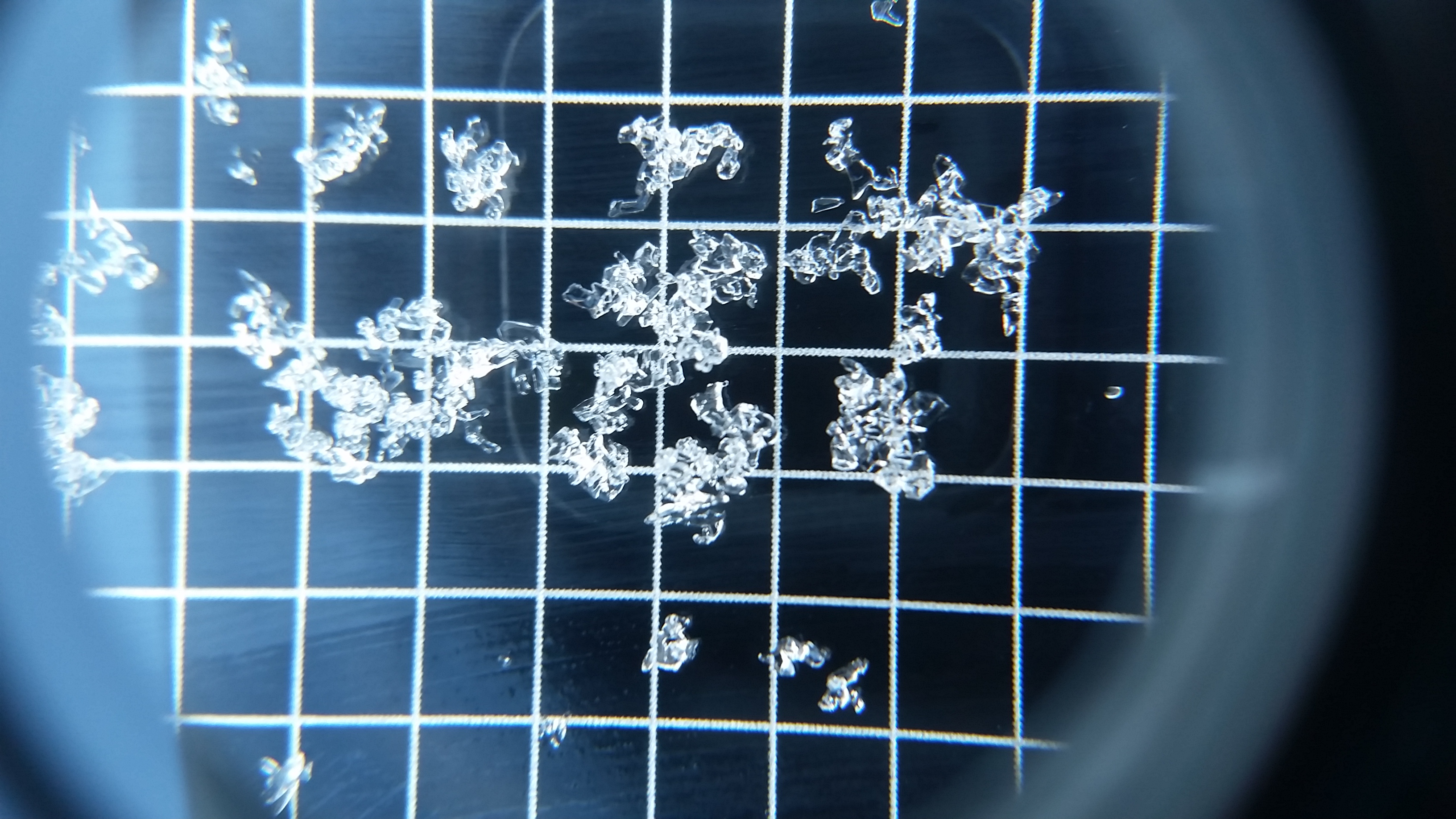 Thanks Mike Records!