Hiland Road – Harp Mountain
Signs of Instability:
Sizable soft slab (several hundred feet wide and running ~1500′ with a peak crown depth of ~8″ and flank depth  ~4″) that pulled out starting in a heavily wind loaded pocket (west facing) off the SW ridge just below the summit (@ ~4900′).  The avalanche propagated widely across a connected wind loaded slab spanning two gullies with a rock band in the middle along and just below the ridgeline.  The wind slab entrained loose snow on the way down in both gullies causing it to gain mass and momentum.
Another skier lower down on the ridge popped a similar wind slab (also west facing ~400′ lower down off the SW ridge @ ~4500′) that wasn't as wide and didn't run as far due to a lower slope angle.
Cracking and "popping" in numerous other wind loaded pillows and pockets (west facing) along the upper SW ridge (elevation: 4000'+) of Harp Mountain that we sussed out on the way up.
Weather:
Moderate winds from the SE seeming to be channeled ESE – redistributing snow on upper elevation slopes significantly in areas more exposed to the winds (like the upper SW ridge of Harp – rapidly loading the upper west facing slopes above ~4000′ elevation).
Temps in the mid-teens (feeling much colder up high due to the winds)
Partly cloudy skies
Avalanche Concerns:
A huge cornice drop at ~4000′ NW facing up the Harp ridge in an area more protected from the wind yielded no results besides a little slough.  However, higher into our tour (just above 4000′ elevation and as the aspect changed to more westerly) we began to get cracking and "popping" in heavily wind loaded areas (that we could identify by their "pillowy" look and hollow feel).  We found such a concerning wind loaded terrain feature along the ridge and rolling over into the gully we wanted to ski (west aspect just below the summit @ ~4900′).  We approached it cautiously and from a safe distance back, gradually side stepping over to the subtle cornice/wind lip and pumping on it along the way to assess reactivity.  Creeping toward the ridge, but still a good 8+' away, the wind loaded pocket from the cornice/wind lip to just below the ridge propagated a fracture along the ridge several hundred feet wide and running ~1500′ as it entrained softer, loose snow on the way down.
A look from the crown down (@ ~4900′ W facing):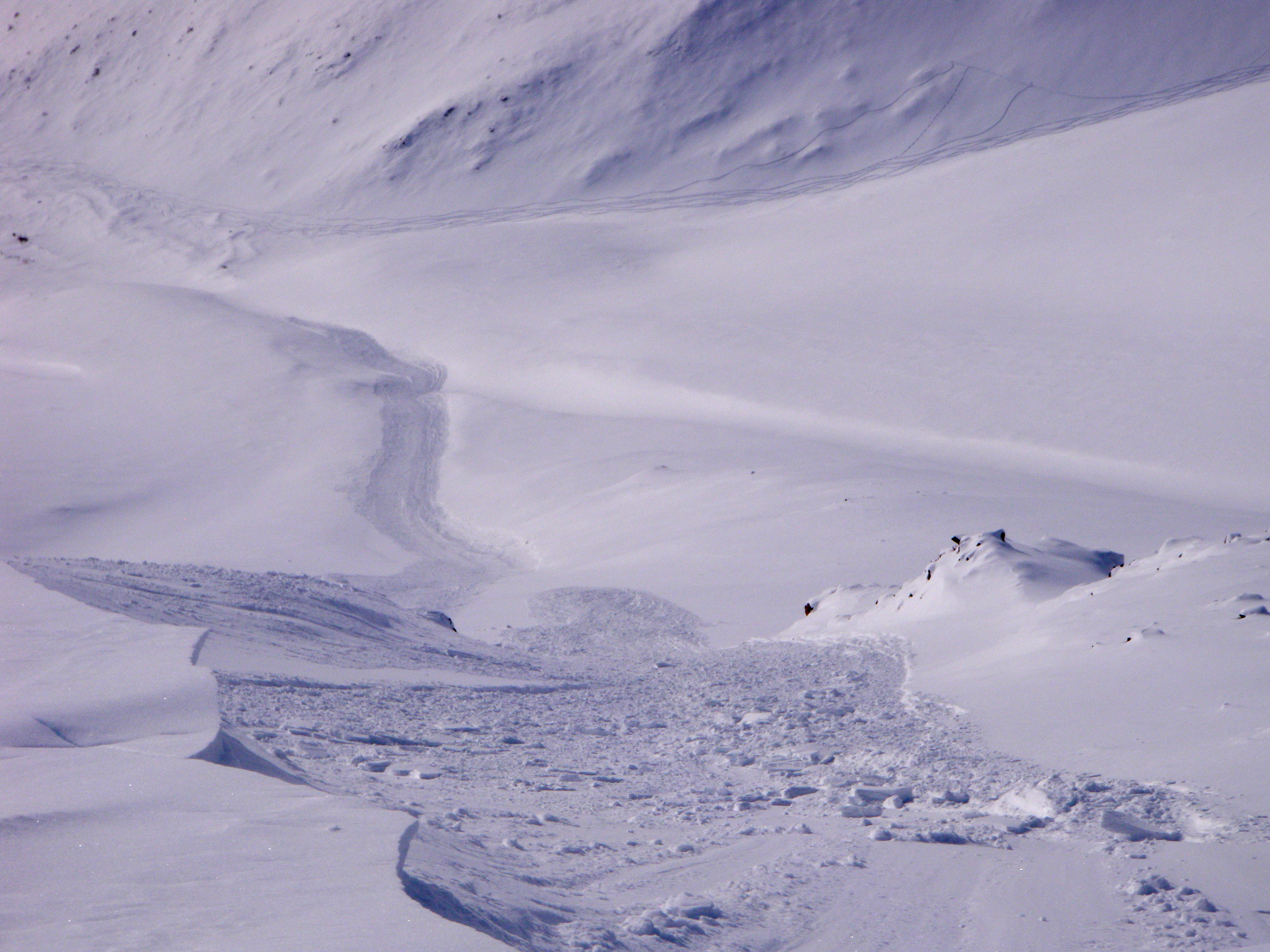 Propagation down the ridge to the SW: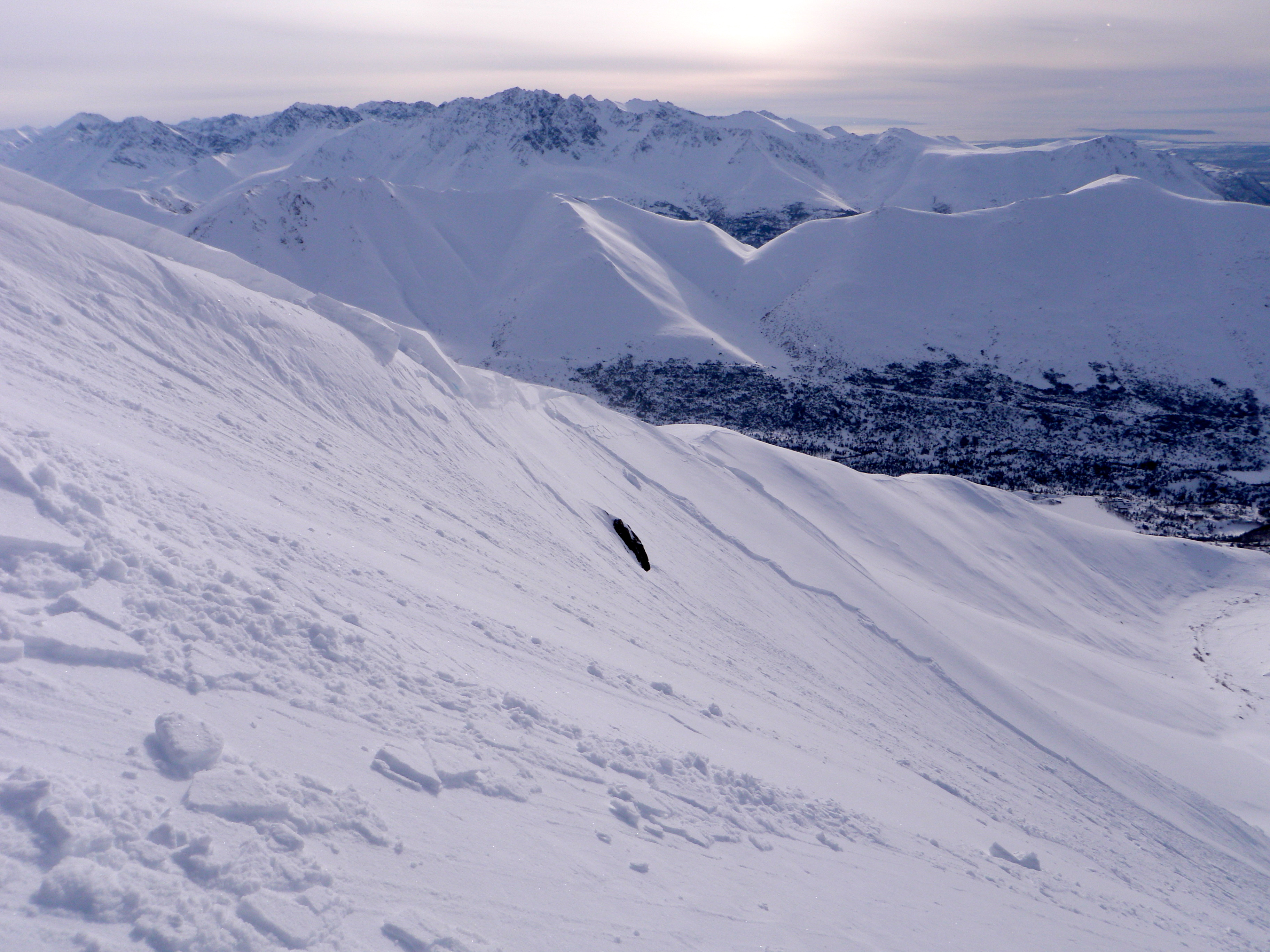 Looking back up at the crown (propagation to the SW):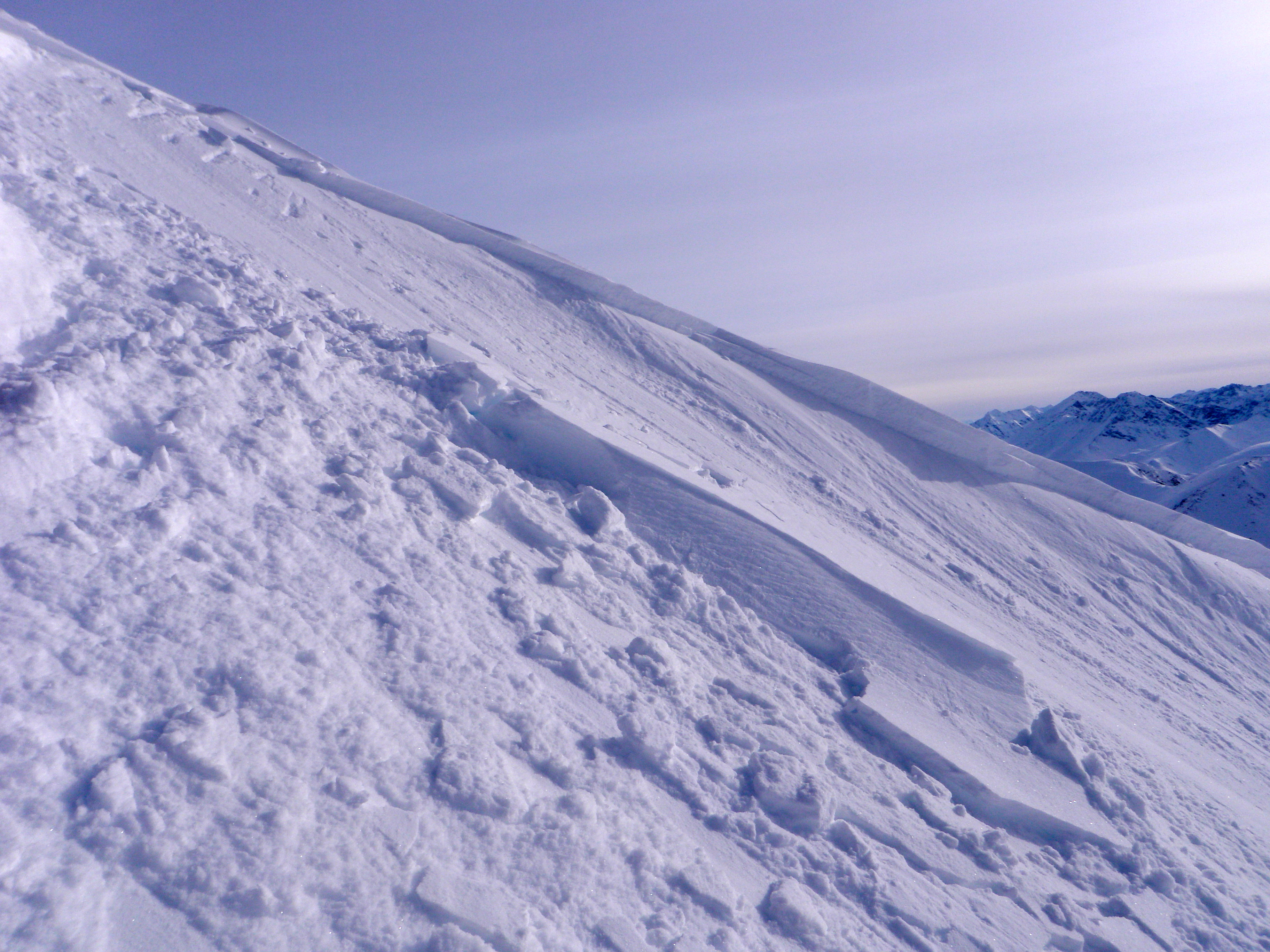 Crown and part of the upper flank: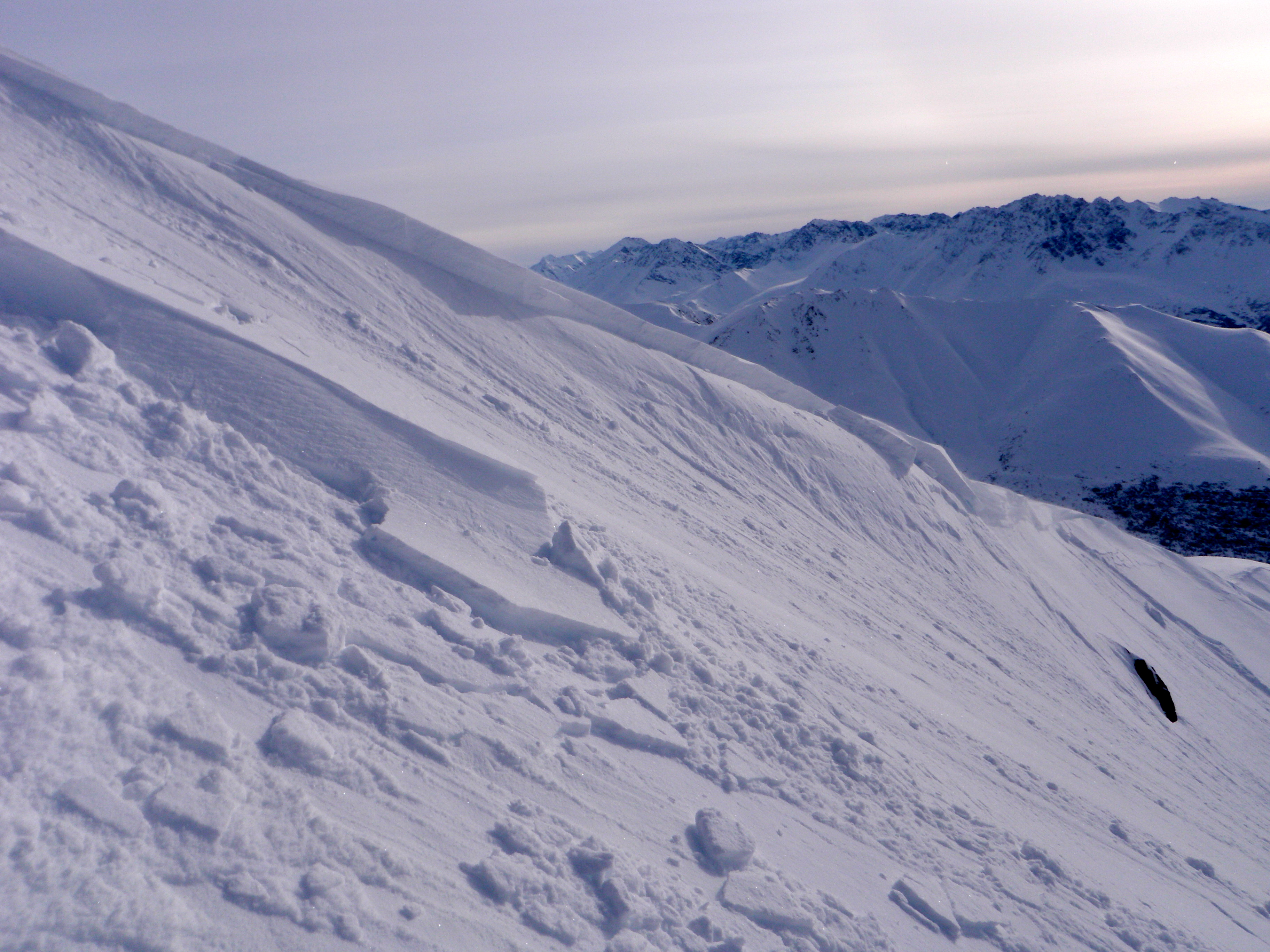 Looking back up at the crown (and the Gnarly Noodler contemplating core shot avoidance):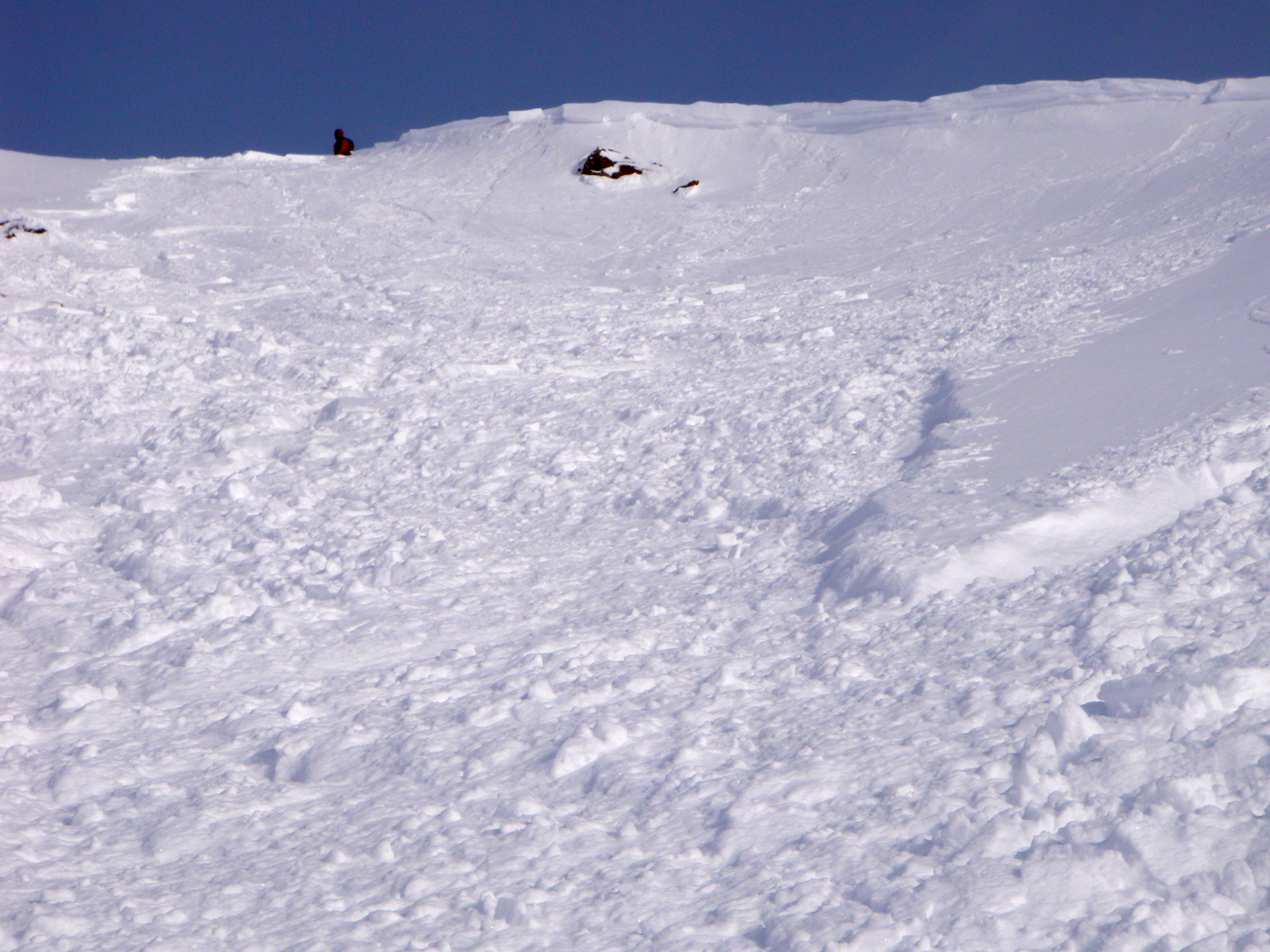 Upper debris: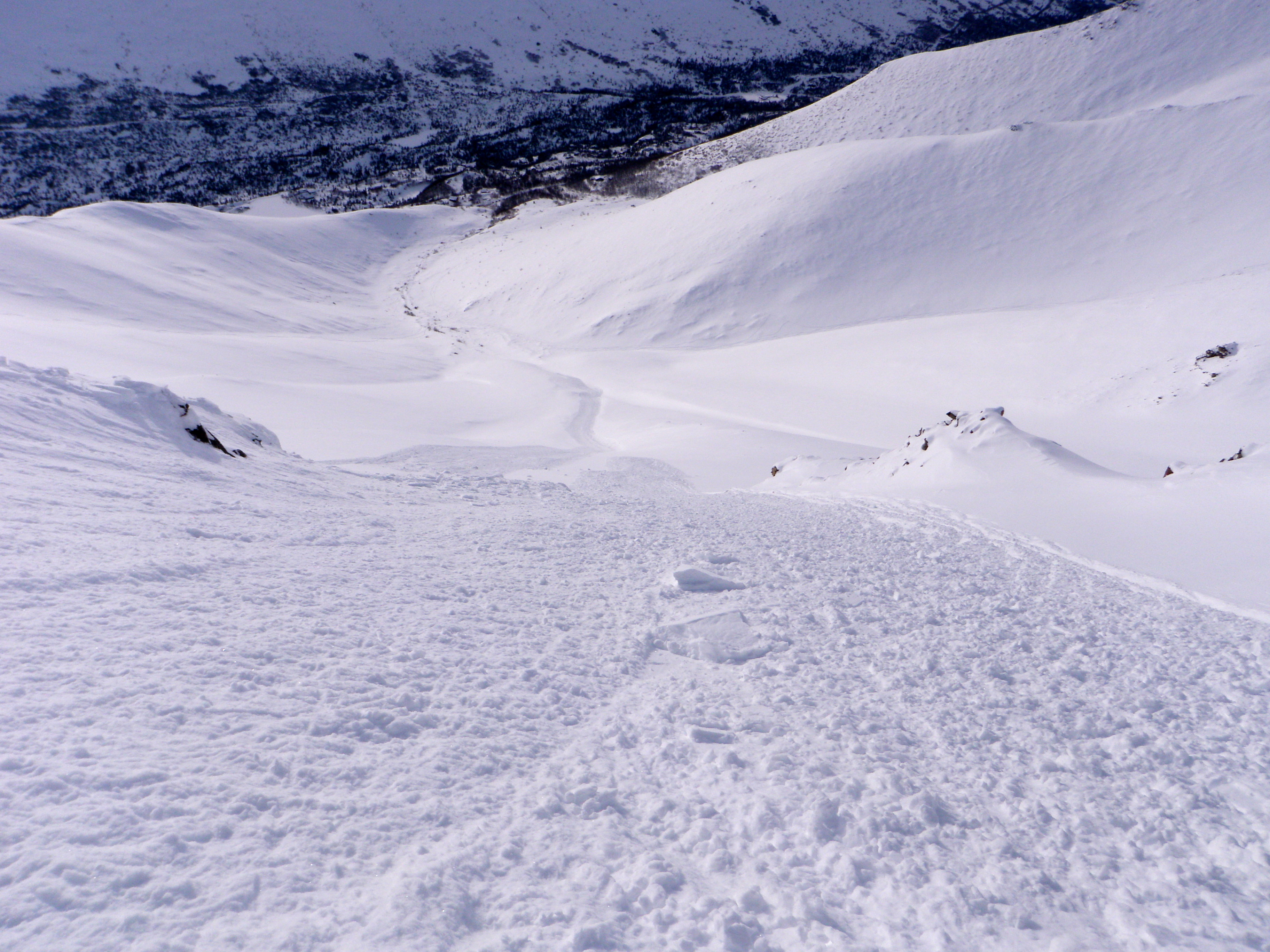 Lower part of the rock bank across which the crack propagated, as well as a view of the similar slab popped out by a skier lower down on the ridge):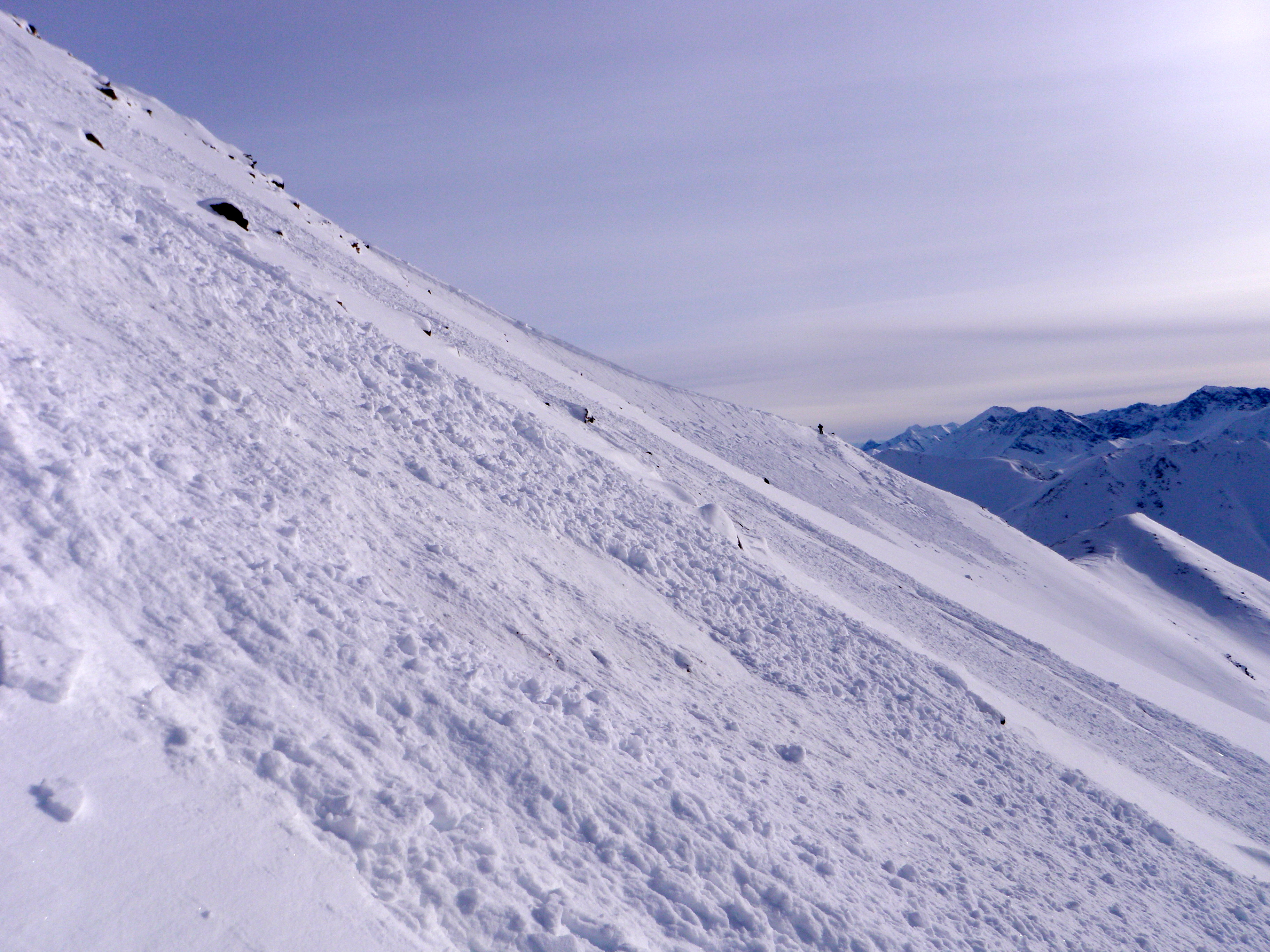 Closer look at the slab that popped out lower down off the SW ridge (west facing ~4500′):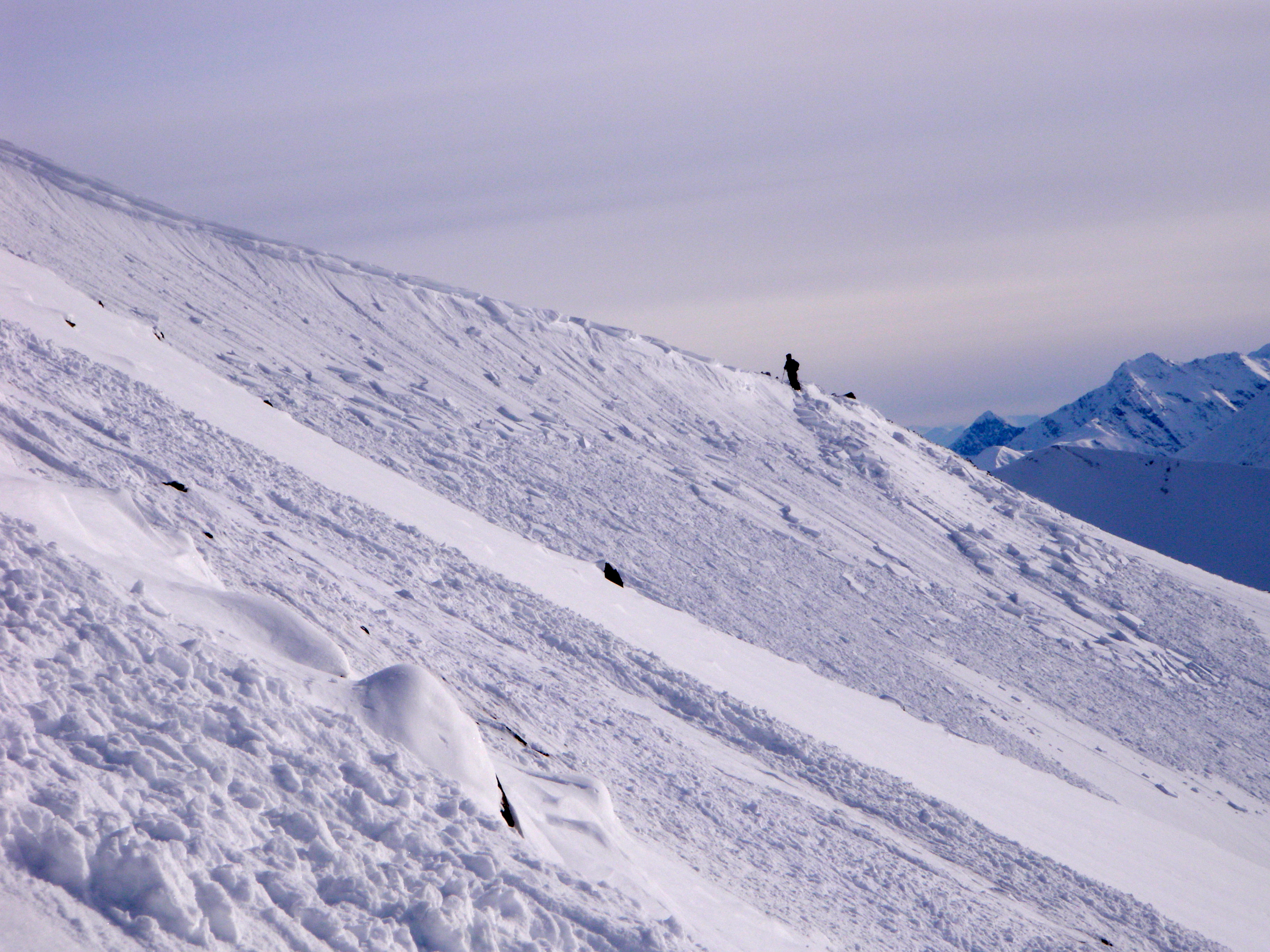 Looking back up from the bottom: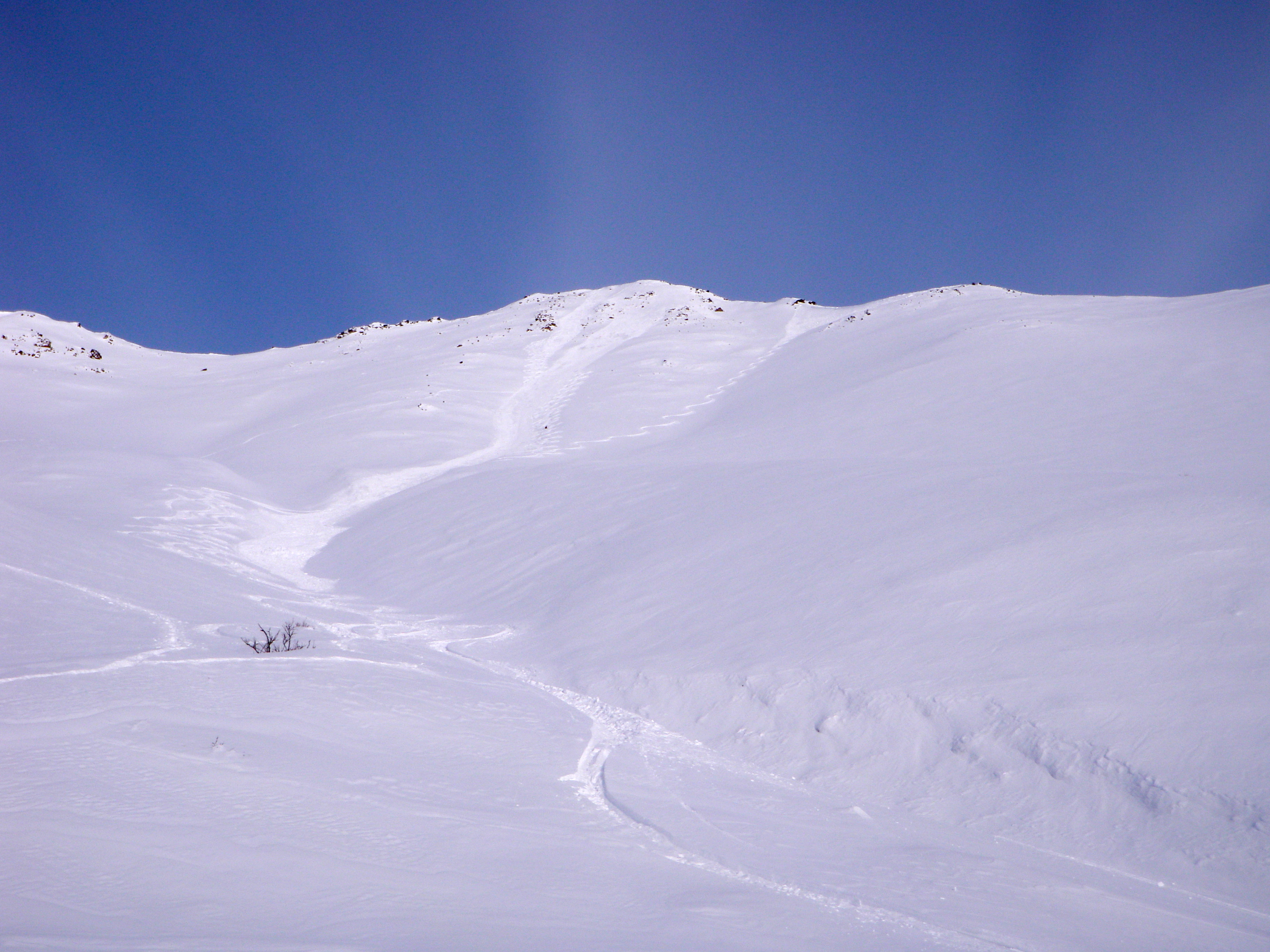 Photo submitted by an observer across the South Fork valley: