Front Range – Arctic Valley
Signs of instability:
Localized whumphing and collapsing in areas with more consolidated wind deposited-affected snow on top of looser, less consolidated snow
Localized cracking (shooting cracks) in wind deposited-affected areas
Actively wind loading and evidence of prior wind loading
Weather:
N-NW wind, strong at the upper elevations (actively redistributing snow), light at the mid elevations
Partly-mostly cloudy skies
Mountain temperatures in the mid 20s
Surface conditions:
Variable, wind-affected snow in the upper elevations
Loose, unconsolidated powder with pockets of soft wind slab in the mid elevations
Avalanche concerns:
There was about 10″ of new snow at the Arctic Valley parking lot.  Gaining elevation, the snow depth increases moderately but has been extensively redistributed by the wind.  In wind deposited or drifted areas the snow is up to 4′ deep.  There was some subtle cracking and collapsing in wind loaded areas, but no sign of recent avalanches (natural or human triggered).  However, no steep slopes have been tested and for good reason: the slopes are still thin and barely ski-able, human triggered avalanches on steep slopes are likely due to 2+' new snow in the upper elevations that is being redistributed by the wind (dangerously loading some areas), you would likely mangle your body at worst or your gear at the least skiing over rocks trying to escape a slide.
We didn't have much of a base before the most recent storm.  New snow sits on top of frozen, icy tundra and old melt-freeze/rain crusts in the upper elevations (with a dusting of facets between the tundra and new snow in some places).  At the mid elevations the tundra is less frozen and icy with the new snow directly on top of it or with a dusting of facets between it and the new snow.
Wind affect in the upper elevations: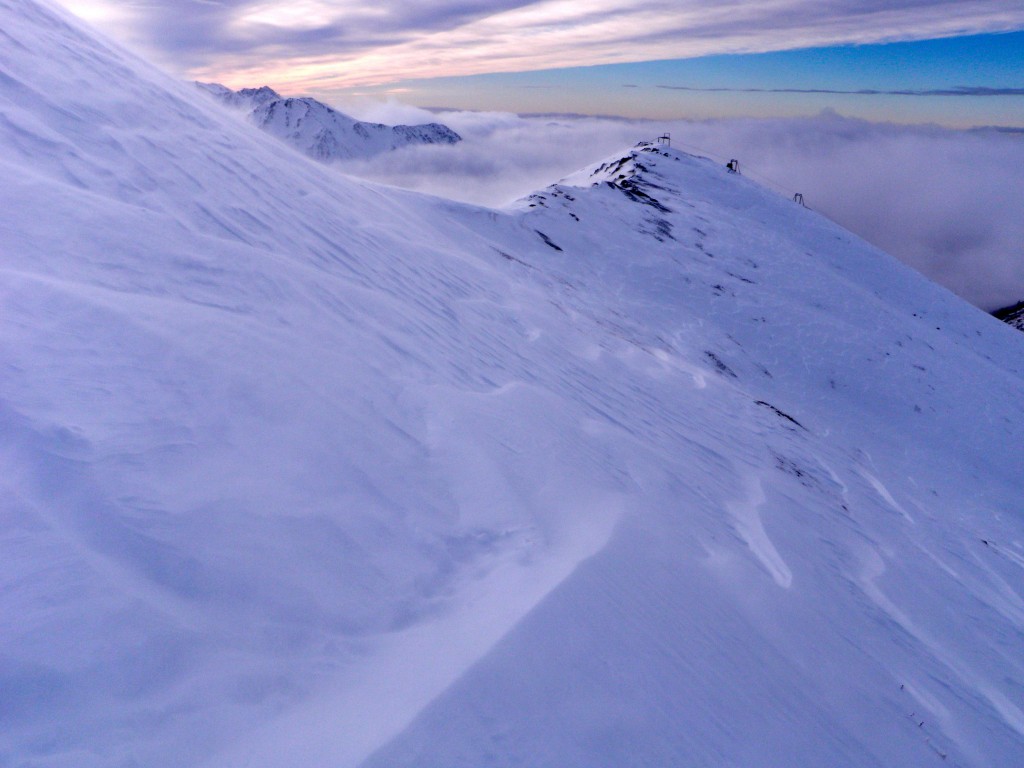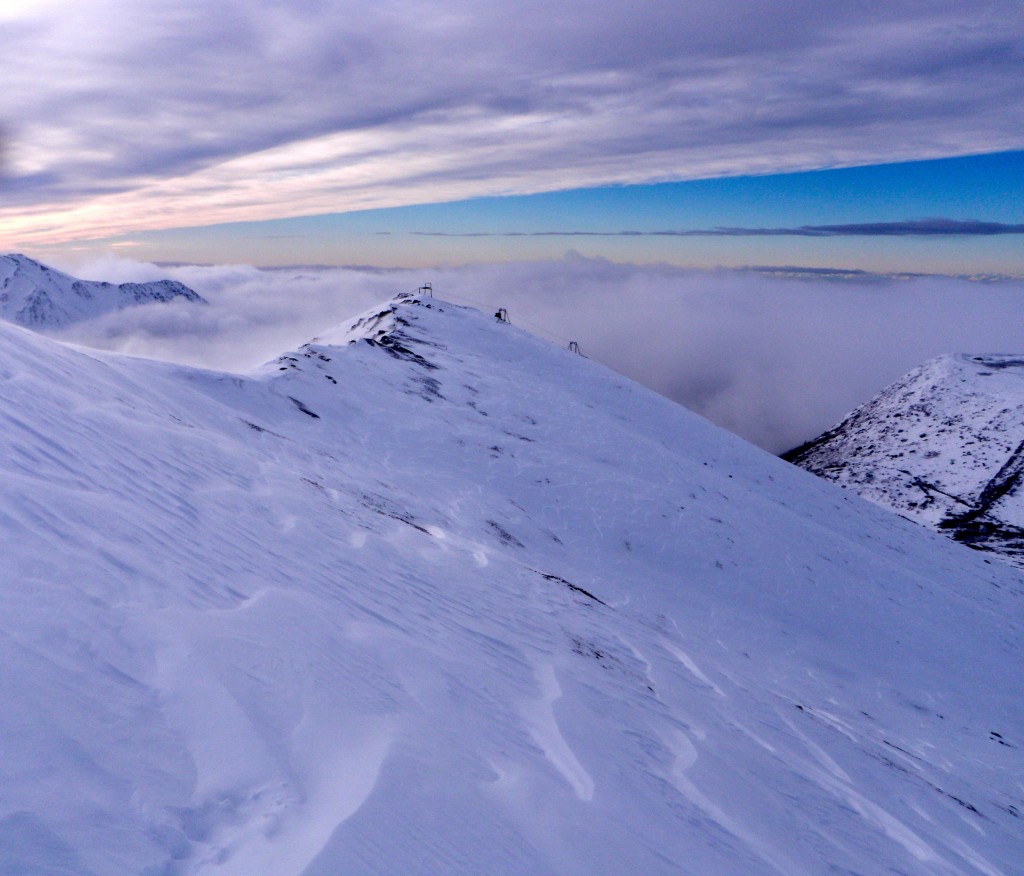 Snow coverage across the valley: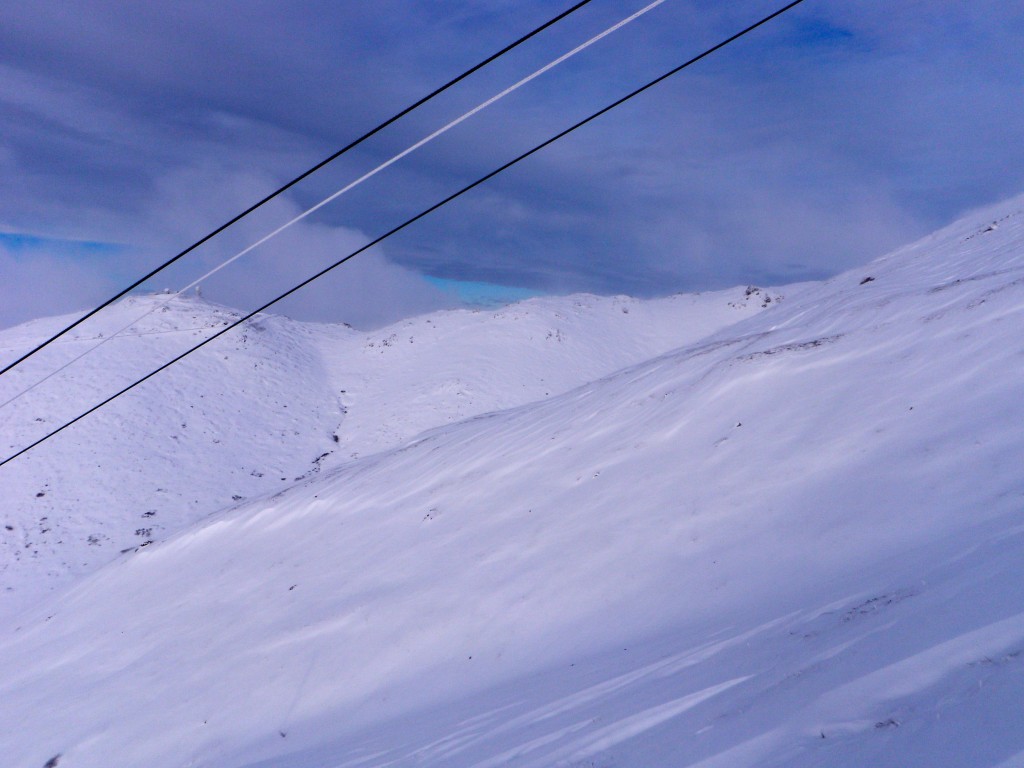 Deep, but cautious turns on a very thin snowpack: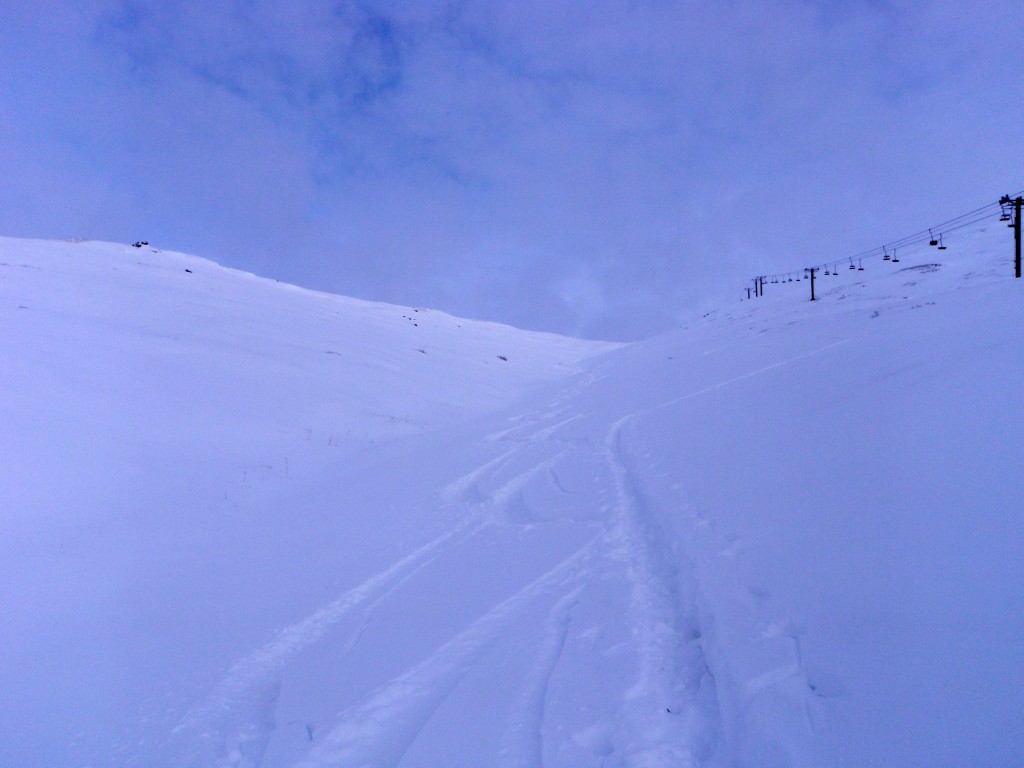 Eagle River – South Fork
Went up to Hunter Pass today.  4″ in the parking lot, 8-12″ above the South Fork Trail.  The wind must have been blowing hard down canyon – up to 3′ deep on wind loaded micro features, but no cracking / movement on cuts while skinning / skiing.  Skied upside down, creamy 3-4″ on top of fluff.  Near the pass, there was some freezing fog – about 1/4″ of rime on the willows.
Front Range and Eagle River area snow totals:

INDIAN PASS............24.0 INCHES
RABBIT CREEK............8.0 INCHES
SE EAGLE RIVER..........6.5 INCHES
SE ANCHORAGE............6.0 INCHES
ANCHORAGE NWS...........7.3 INCHES
ANCHORAGE (TURNAGAIN)...6.0 INCHES
ANCHORAGE (MULDOON).....8.0 INCHES
ANCHORAGE HILLSIDE......8.0 INCHES

Other snow totals:
INDEPENDENCE MINE......38.0 INCHES
TURNAGAIN PASS..........9.0 INCHES
PALMER AIRPORT..........4.0 INCHES
VALDEZ AIRPORT.........24.4 INCHES